Things to do in England
 by Seek To Travel, January 28, 2019

Ah, England. It's fair to say that we have our fair share of weird and wonderful curiosities. Despite being a tiny island, every corner is filled with its own gorgeous eccentricities. From natural marvels, unique museums and fascinating legends – you'll never be bored.
It's hard not to boast – we're the land of literary geniuses like Shakespeare and Jane Austen. We changed the world with Charles Dickens and Isaac Newton. And then, shook it all up with the Beatles and Harry Potter.
So, welcome to our bright, energetic, multicultural, and creative country – find the Top Things to do in England this year. You won't be disappointed.
Best Things to do in England
1. Visit the Capital's Landmarks
If this is your first visit to England, you might want to begin with the classic – the capital.
London is definitely not lacking in things to do, from touring around Big Ben, Houses of Parliament, the London Eye, St Paul's, and even Sherlock's front door. London, just like any other major capital, is a tourist hotspot.
This makes it perfect for those travelling from all over the world – there are tonnes of souvenir shops and stands, lots of Instagram pictures to be taken and interesting people to meet. We had to put it on the top of our list.
Related Article: Things to do in New Zealand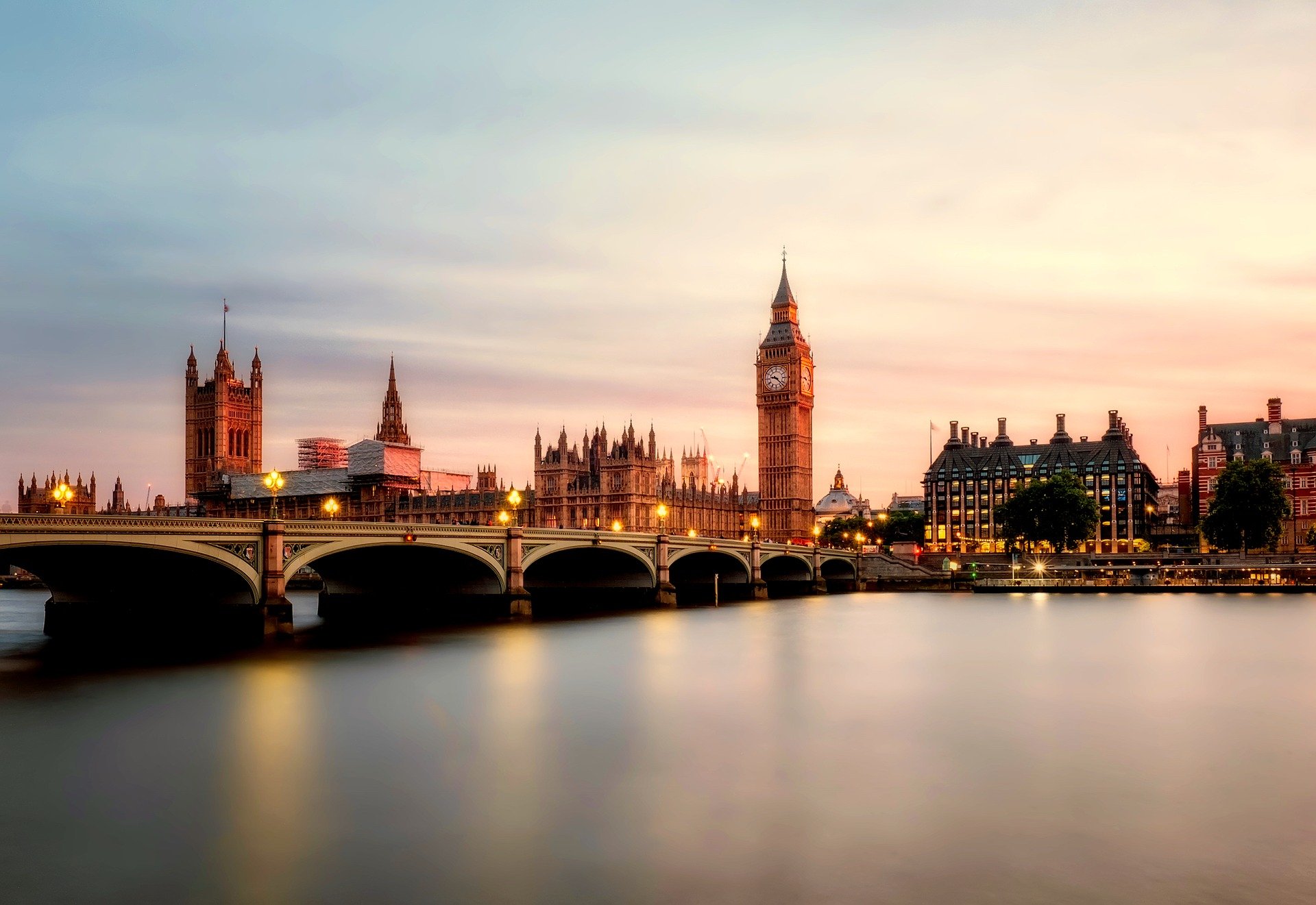 2. Check out the Stonehenge
For those that don't know, don't worry. Nobody really knows what the Stonehenge is. It's a very mystical stone circle in the Wiltshire countryside, attracting hundreds of curious people, like you, every single day.
Nobody really knows why, how or what the Stonehenge was used for, still to this day. Was it a part of a calendar, sacrifices or for some kind of ceremonial ritual?
Take a visit to the ancient plot, and make up your own theories about Stonehenge. It's a magical, interesting and unique experience.
Related Article: Things to do in the UK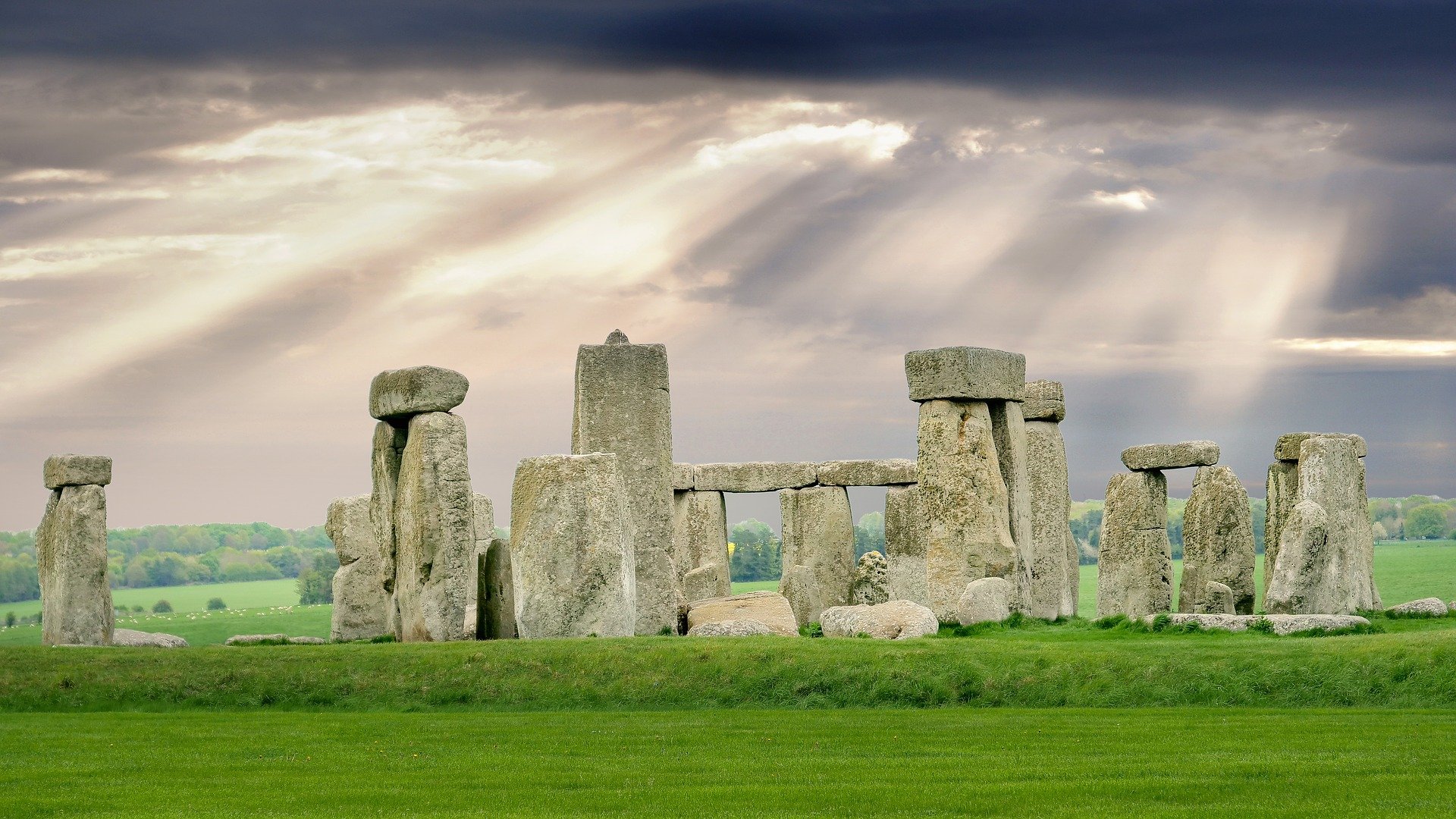 3. Get your adrenaline pumping at Blackpool Pleasure Beach
If you're looking for a classic, authentic and out of this world seaside experience, Blackpool is the place for you.
Not only does this city hold countless fortune tellers, a chilly but beautiful beach, innumerable arcades and, of course, the iconic Blackpool Tower, it has a terrifyingly fun theme park.
This park has some of the biggest, scariest, innovative and fastest rollercoasters out there – it's definitely one for the thrill seekers out there.
If you're super lucky, you might catch Blackpool illuminations – a celebration of being the UK's first city to get street lamps. The whole area lights up with animated, gorgeous sparkling lights.
Related Article: Things to do in Birmingham

4. Indulge in the historic York
Over the years, York's fabulously untouched scenery has made it one of England's most popular places.
Only a small city, but bursting with so many interesting and historic treasures. The stunning cathedral, the castle and a Norman keep combined make this a truly interesting place to visit.
However, our favourite place in York has to be 'The Shambles'.
The Shambles is a wonky, charming and preserved medieval street, which has been for such a long amount of time, it was mentioned in the Doomsday book of 1086. You'll quite literally be walking through history in York.
Related Article: Facts about Australia
5. Live a day like the Beatles
From one historic city to another, Liverpool's history is shaped massively by one, (or should we say four) things – the Beatles.
The city has numerous devotions to the iconic band, including the Beatles Museum, named The Beatles Story. A permanent and extremely popular exhibition, dedicated to the lives and legacy of Paul, John Ringo and George.
You can also visit John Lennon's and Paul McCartney's childhood homes, as well as the Cavern Club – the place where the Beatles first began playing their psychedelic music.
Not to mention, Liverpool is an incredible city, incredible for shopping, clubbing and just having a great time.
Related Article: Things to do in Sydney at Night
6. Take a look into the Roman Baths
Although not actually named after the Roman Baths that the UK has grown to love, Bath (the city) is probably best known for the thermal waters.
The Roman Baths have attracted visitors for hundreds of years, making it quite the obvious choice to come and visit. The extravagant baths, that the Romans constructed using the heated springs are still in tip-top shape. Unfortunately, you can't swim in them, though.
If you do fancy a nice bath, the Thermae Bath Spa will treat you with one of the best.
Did you also know that Jane Austen called Bath her home? That's another cool fact to bear in mind, whilst your soaking in the mineral-rich bath.
Related Article: Things to do in Sunshine Coast

7. Escape the Muggle world for a day
Everyone loves a bit of Harry Potter, and everyone loves a great excuse at escaping into a fictional world.
England is the home of the Boy Who Lived, and it makes sure to be known. Filming locations are found all over the country – like Kings Cross Station, like, for example, Kings Cross Station – which has a super cool platform 9 3/4.
The coolest place for Potterheads has to be the Harry Potter Studio Tour in London. This magical filming studio gives you an inside peek into the making of Harry Potter from Diagon Alley, flying your own broomstick and the Great Hall.
Related Article: Best Rooftop Bars in Sydney
8. Boat around in the Lake District
To be honest, England doesn't have many big mountains. It's full of gentle hills and flat landscapes. The Lake District is a little more dramatic. Not only is it the largest National Park in England, but it also has the highest mountain in the country (Scafell Pike) and the deepest lake (Wastwater).
If you're searching for hiking, boating and adventure, the Lakes is the place for you to visit.
Beatrix Potter also lived and loved the Lakes, and you'll quickly be able to see why.
Related Article: Things to do in London

9. Punt in Cambridge
From one boat to another, punting in Cambridge would be an amazing experience.
The city of Cambridge is historic and beautiful, home to the prestigious University and historic buildings. The best way to view the amazing city, in our very humble opinion, is by punting through the center on the classic Cambridge punt.
Related Article: Things to do in Fremantle

10. Enter the fairytale world of Stow-on-the-Wold
Cotswold is home to Stow-on-the-Wold, a small and quaint that is full of character. It encompasses something just like out of a fairytale, or Lord of the Rings.
Great little places to visit are St Edward's Church, Fosse Gallery and shopping around the great little market.
We highly recommend this adorable little town, for anybody who is looking for a quiet, relaxing getaway with lots of cultures and even more friendly people. It's one of those places that you can just imagine sitting in front of a log fire and cozying up with a hot chocolate in.
Related Article: Best Breakfasts in Melbourne

11. Submerge yourself in Manchester
Arguably one of the best cities in England, Manchester has really made a name for itself over the years. With its rich industrial background, the city has now become a favourite for shopping, football and clubbing.
Spend the day shopping around the Trafford Centre, have some cocktails at Cloud 23 (the highest point in Manchester) and dance your feet off at one of the many clubs in the city.
Manchester has so much to offer, it's a hip, unique and fun city to just explore. It really is a world-class city that you need to visit.
Related Article: Things to do in Brisbane at Night

12. Take a trip to an English vineyard
When you think of vineyards, your mind probably jumps to Italy or France…but the English countryside also boasts them.
Chapel Down vineyard in Kent is open to visitors all year round, where you can tour, taste and eat on their terrace. You can sign up for an academic tasting session too, where you can learn how to be a professional wine taster, you know, swivel and sniff the glass first?
Wine and countryside lovers alike would absolutely relish in this sweet spot. It's unique, and not really somewhere that you imagine sits in England.
Related Article: Things to do in England

13. Party in the Notting Hill Carnival
If you're spending time in England this summer, you might want to consider Notting Hill Carnival. This year's carnival will begin on Saturday, 24th of August and end on the 26th of August. It's basically an excuse to dance all weekend.
The carnival began in 1966, as a way to relieve tensions caused by the race riots. It's colourful, sparkling and full of live music and delicious Caribbean food.
So, if you're in London on the August bank holiday, dance the weekend away at the Nottinghill Carnival.
Related Article: Most Instagrammable Places in Australia
14. Search for dinosaurs on the Jurassic Coast
In the south of England, there's what is known as the Jurassic Coast. As you can imagine its unique name derives from its unique geology. It runs from Exmouth to Dorset, on a 95 mile stretch of pure gorgeous coastline.
Probably the most iconic part of the Jurassic Coast is the Durdle Door, the natural limestone arch which looks just like a giant's doorway.
Believe it or not, the Jurassic Coast actually ranks with the Great Barrier Reef and the Grand Canyon as one of the natural wonders of the world. Now that's something to tell your friends about.
Related Article: Free Things to do in Adelaide

15. Walk around Tate Modern
England isn't lacking in museums to visit, and the vast majority of them are completely free to visit – with just a little urge for a donation at the end.
However, if you're looking for a truly unique, world-class experience, then Tate Modern is the way to go.
Again, completely free to visit albeit special exhibitions. Tate Modern is an art gallery, dedicated to contemporary art both in London and internationally. If you're into art, even in the slightest way, you need to visit this incredible museum. It's definitely one you'll always remember.
Related Article: Free Things to do in Brisbane
16. Embrace your inner biologist at the Eden Project
Sitting in Cornwall, the Eden Project looks a tiny bit like golf balls stuck in the grass. In reality, they're biomes filled with plants from all over the world – taken from diverse climates and environments, all surviving for us to look at, in England.
The Eden Project aims to introduce the beauty and importance of plants to people, promoting a more sustainable way of living.
For the most part, it really is just an incredible place to explore. It's not every day you can say you walked through a rainforest…in England.
Related Article: Free Things to do in Melbourne

17. Take a walk around a castle in Lincoln
Lincoln has so many things to offer, especially for such a small city. Not only do you have one of the most incredible, magnificent cathedrals staring at you, you can also walk on the castle wall, and view the entirety of the city from an incredible view.
We must warn you, the walk up to Lincoln's cathedral and castle means you'll have to tackle Steep Hill. Although an absolutely gorgeous street to walk up, with tonnes of conserved, unique shops…it's extremely, well, steep. If you don't believe us, go check it out for yourself.
Related Article: Things to do in Adelaide with Kids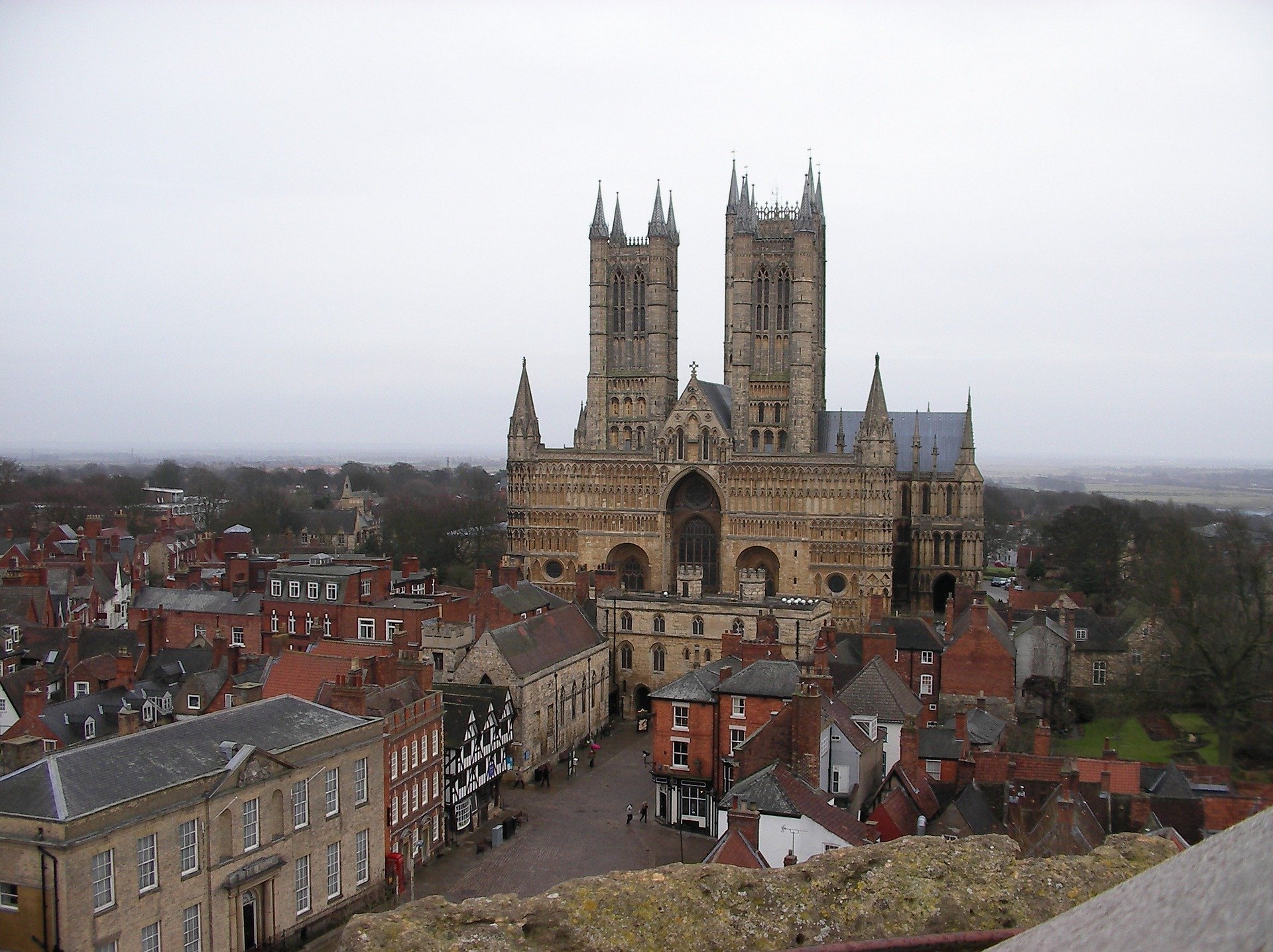 18. Marvel at Durham Cathedral
Another Cathedral absolutely worth mentioning is Durham Castle. Firstly, it looks absolutely marvellous – you will be completely starstruck when you see the incredible building with your own eyes.
Secondly, Durham Cathedral is swimming with religious, social and political history. If you're looking for an opportunity to learn about England, you can discover a lot of its story through Durham Cathedral.
For all the Potterheads out there, Durham Cathedral was also a film location for Hogwarts in Harry Potter and the Philosopher's Stone.
Durham Castle is also really worth a visit, an incredible building made on the instruction of William the Conqueror in 1072.
Related Article: Things to do in Tasmania
19. Take a trip to St Michael's Mount
You can travel there by boat or by taking a stride down the causeway, St Michael's Mount is definitely a unique place to visit in England.
Actually, St Michael's Mount really doesn't feel like England – it has subtropical gardens, incredible harbours and just another type of feel to it.
The best thing about St Michael's is the legends and stories that accompany it. The Islanders will be sure to tell you all about them when you visit.
You can even book and guided tour and tide times, just to ensure that you have the best visit possible.
Related Article: Things to do in Melbourne at Night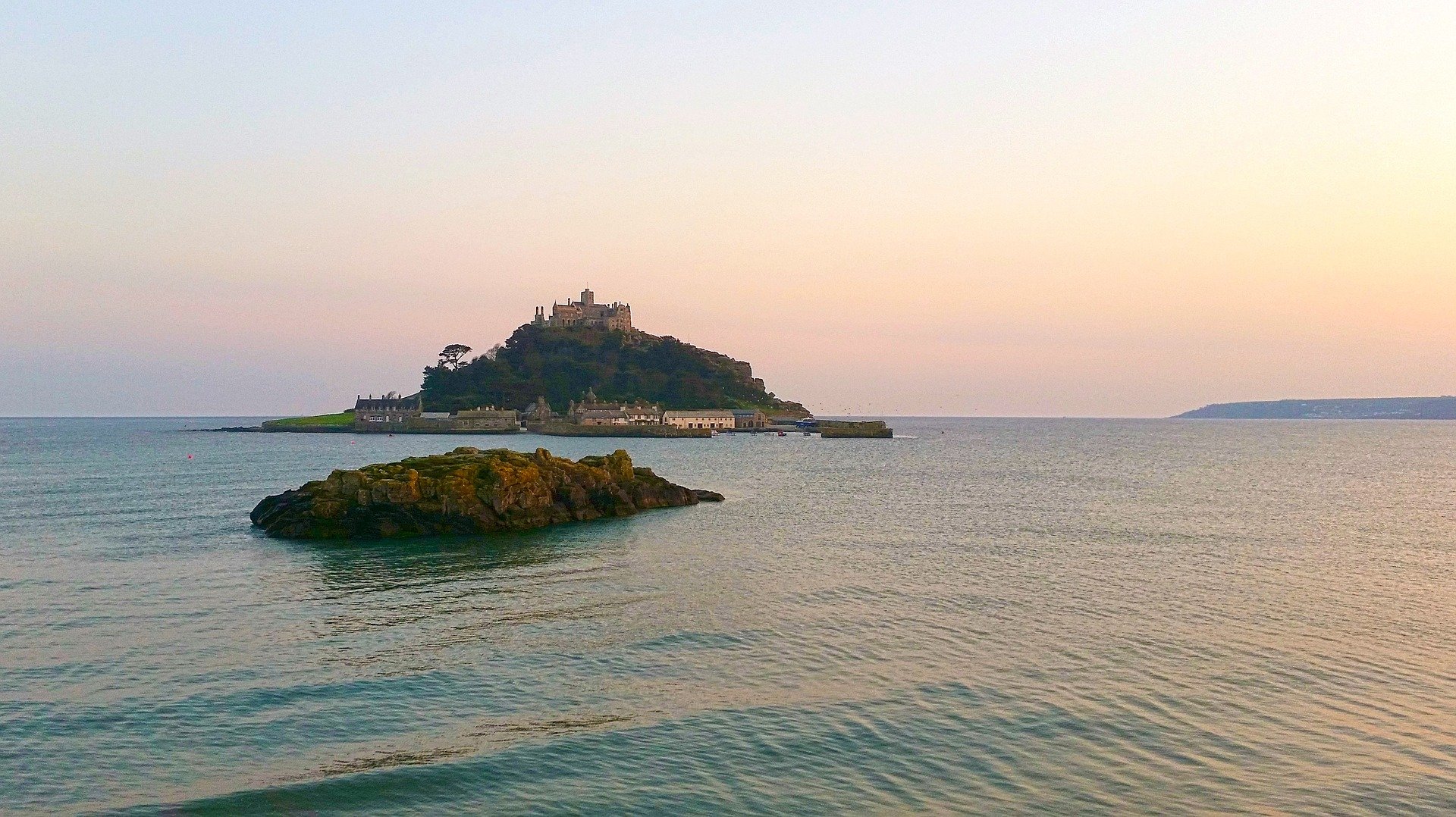 20. Watch a play in the iconic Globe Theatre
England is home to Shakespeare – a literary genius who completely shaped the English language. Unfortunately, the original Globe Theatre, the iconic home to Shakespeare's plays, was burnt down in 1613 after a staged canon fire ignited a fire.
The one you see today, located in Southwark, on the south bank of the River Thames, is a really complex reconstruction. They did a truly great job.
You can still catch iconic shows and performances at the Globe Theatre in London.
Related Article: Things to do in Perth

21. Travel to the Scilly Isles
Still technically in England, lying just off the coast of Cornwall, the Scilly Isles really don't feel like England.
We recommend this to anyone who is looking for a soulful, therapeutic holiday in England. It's a true natural wonder, filled with thriving nature, the most precious ocean jewels and an unexplained aura of mindfulness.
Walking through the Tresco Abbey Garden, you'll have to pinch yourself to really believe that you're still in England. There's even a shipwreck to wonder at.
Castles, tropical gardens and a shipwreck? It sounds a little bit like a Hollywood movie, don't you think?
Related Article: Things to do in Geelong

22. Spot some puffins in the Farne Islands
We can't mention one set of islands and not the other. The Farne Islands, sitting just off the coast of Northumberland, is one for all the biology and animal lovers.
This wonderful island has the largest collection of grey seals and has more than 150,000 pairs of breeding Puffins. It's like a nature watch.
You can book boat trips, just in case you really want to research into these fascinating animals a little bit more. We recommend visiting in the summer months, that way you'll see the seals and puffins in all their glory.
Related Article: Things to do in Fiji with Kids

23. Attend a cheese rolling competition in Gloucester
We had to end the list with, arguably, the strangest one. The Gloucester Cheese Rolling is a popular event to witness.
Contestants race down Cooper Hill after an 8lb Double Gloucester Cheese. Yes, it's really as strange as it sounds.
FYI, most of the contestants don't manage to stay on their legs, rather they'll topple all the way down, making for quite the teeth-clencher. Don't worry, the ambulance is always there on hand, just in case.
Related Article: Things to do in India

Tips and Helpful Links:

Accommodation: Check Booking.com here

Travel Insurance: WorldNomads Insurance price here

Flight Deals: Check Skyscanner deals here

Car Rentals: We recommend CarRentals.com

Books: We recommend Books and E-books from Lonely Planet

Conclusion
We hope this gave you a range of ideas for things to do in England. The country has very temperamental weather, all year round, but these places, events and cities are perfect to step into, come rain or shine. Just pack an emergency umbrella with you.
From museums and subtropical islands to hiking and cheese rolling, England has everything to offer. It might be a small country, but it's never lacking things to do.
Where are your favourite places in England to visit? We'd love to check them out for ourselves.