Things to do in Indonesia
by Pranita D, Seek To Travel, January 28, 2019
What is your idea of paradise? When you are stuck at work and dreaming of "being anywhere but here" where does your mind take you? Do your daydreams take you to high mountain peaks where you are climbing to the top of the world or does it take you lying on white sand beaches with the rhythmic and soothing sound of waves beating against the beach all around you?
According to Lonely Planet, Indonesia is one of the top countries to visit for 2019, so we are going to tell you why this beautiful country of islands should be on your list for your next vacation.
If you are like most people when they here "hey let's go to Indonesia" they think 'we're going to Bali'. Though we are not discouraging going to Bali (not by any means) we also want to share with you all the other beautiful experiences that you can have while visiting Indonesia!
With over 13,000 islands, Indonesia has something to offer for everyone no matter what your hobbies or interests are.
Come on slow poke, let's dive into things the top things to do in Indonesia!
Best Things to do in Indonesia in 2019
Contents
Borobudur Temple
Experience the Living Dead
Taste Local
Travel to the End of the World
Hiking on Lava
Watch the Earth Expand
Walking Through the Canopies
Diving the Great Dives
Kecak Dance at the Uluwatu Temple
Travel Remote
Swimming with Jellyfish
Face the Dragon
Surrounded by the Wild
Village of Color
Relaxation
1. Borobudur Temple
Now can you think of a better way to start your vacation than watching a sunrise? Now what if you were to watch the sunrise over an ancient temple? In Java you can visit the Borobudur Temple, which is the world's largest Buddhist monument.
The temple sits perfectly on a hilltop that gives you the perfect view of the sunrise that crests over 500 Buddha statues.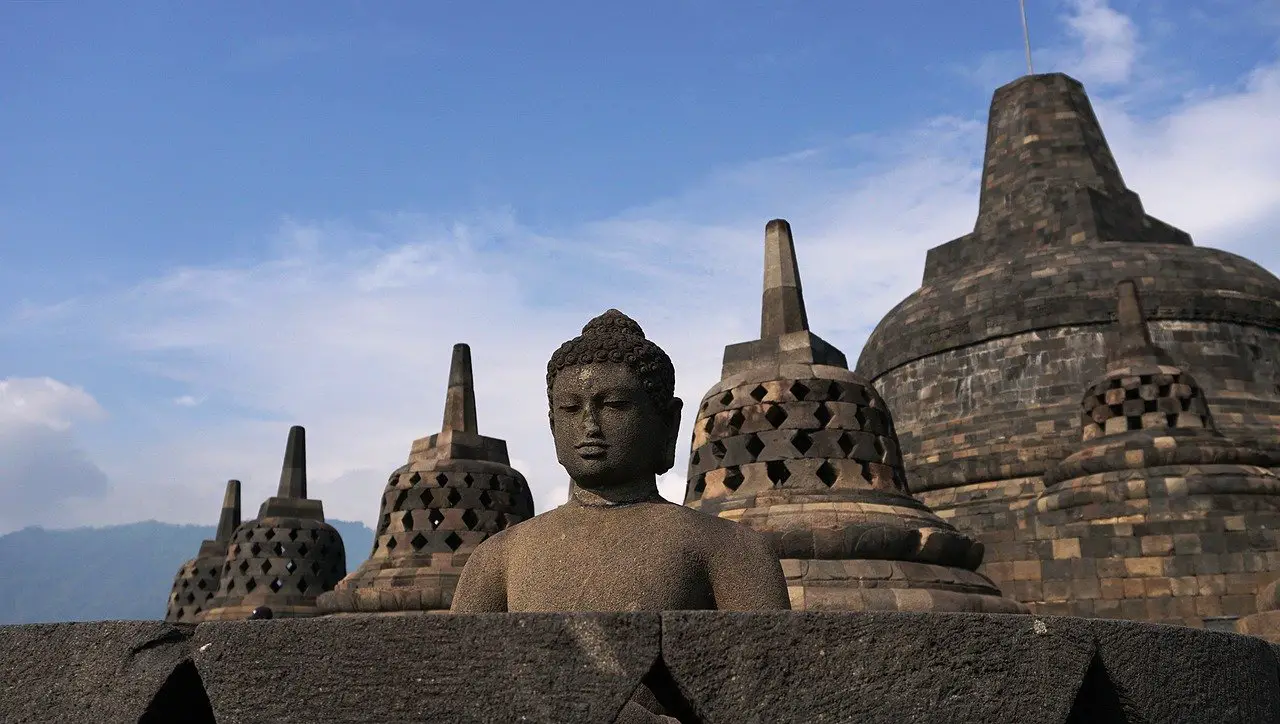 2. Experience the Living Dead
No, we aren't talking about zombies or vampires here. In Sulawesi, there is a small tribe, the Toraja Tribe, which has one of the most interesting burial rituals in the world. The Torajans believe that death is not the end of life, nor is it something to be mourned.
Instead, death is the greatest celebration of life! Rejoiced with songs, heralds and ritual feasting. The Toraja believe that this celebration is so scared that if the families are unable to afford the celebratory rituals at the time of death the family will house the decease's body in the home for months or even years while they save enough for the funeral process.
Related Article: Things to do in Bangkok
3. Taste Local
All over this beautiful country you will have a chance to taste the local culture through their elaborate and very colorful food selections. What you should expect from the food: Indonesian food is known for it's sweet and spicy nature. You will see as stable foods in nearly every home and restaurant, Nasi Gorgeng (fried rice) and Satay (chicken or veggie skewers).
However, as you travel around the country you will see different favorites that will change with every region that you travel through. There are some other favorites that you should try while you are here: Beef Rendang, Tumpeng, binte biluhuta, for veggie options try Tempeh and gado gado and to end your meal with something sweet try martabak!
If you get the chance you should do a local cooking class, they are so informative and very fun to be able to cook your own traditional foods under instruction.
Related Article: Things to do in Japan in Winter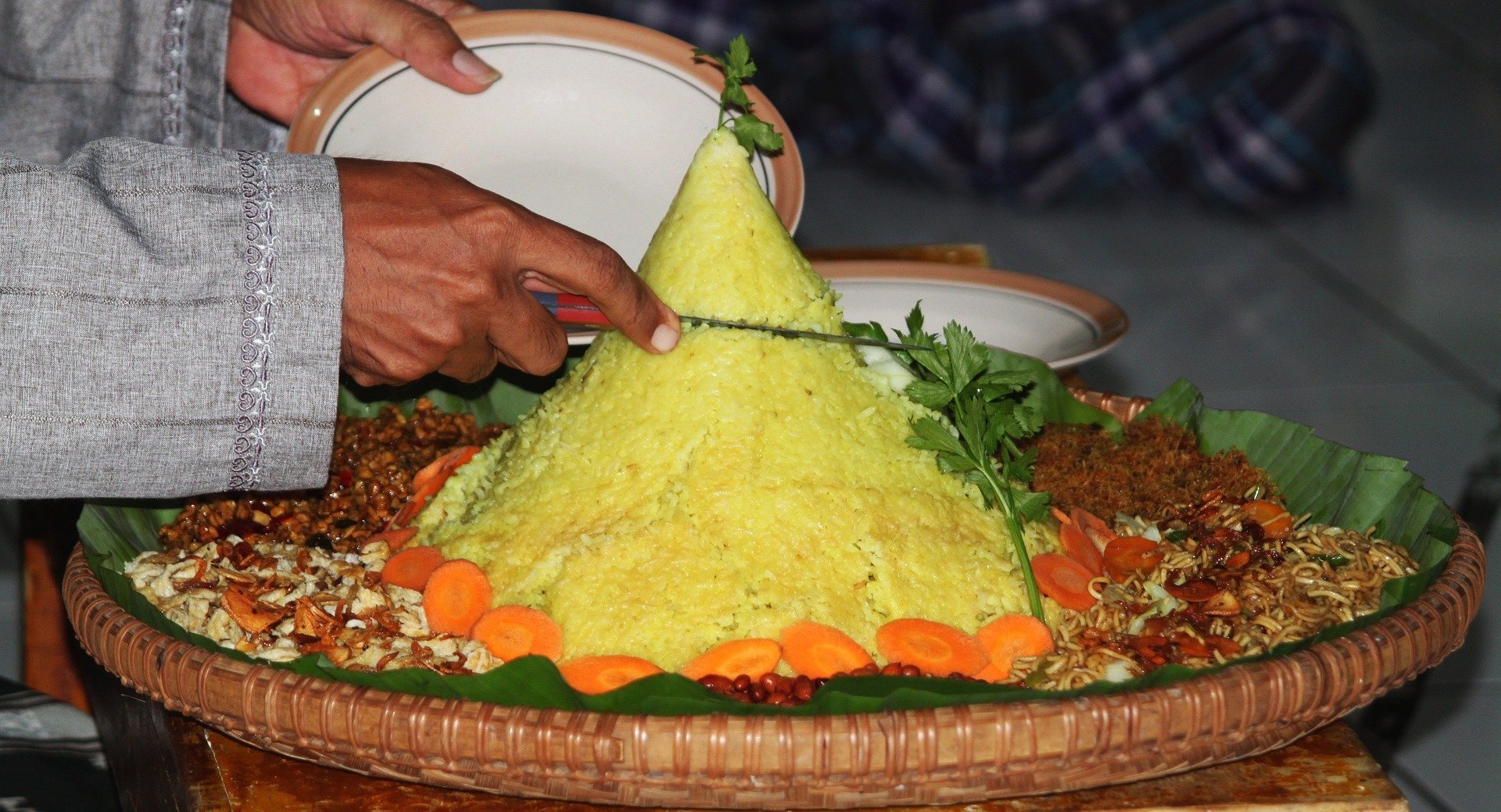 4.Travel to the End of the World
Have you ever wanted to stand at the earth's end? Well, in Nusa Dua you can visit a cliff side that makes you feel like you are at the earth's end! Stand at the meeting point between the mighty sea and the trembling earth under your feet.
Be sure to bring a change of clothes with you if you are planning on going up to the edge for a good look and leave all valuables a good distance away, the sea spray clashing up the cliffside will give you an amazing demonstration of the raging power of the sea while also being able to capture a pretty awesome photo too.
5. Hiking on Lava
Sounds far more dangerous than it really is, what we really mean is hiking one of the most active volcanoes on Earth! If you are an outdoorsy adrenaline junkie then this activity is for you! Mount Merapi, located in Java, is nicknamed the Fire Mountain by the locals who are brave enough to live at the foothills of this volcano.
There are several options for lava tours that are available in this area if you'd like to check them out – if you are really daring you can take an off-road jeep tour through some of the past devastated areas, who knows you might just see some action while you're there.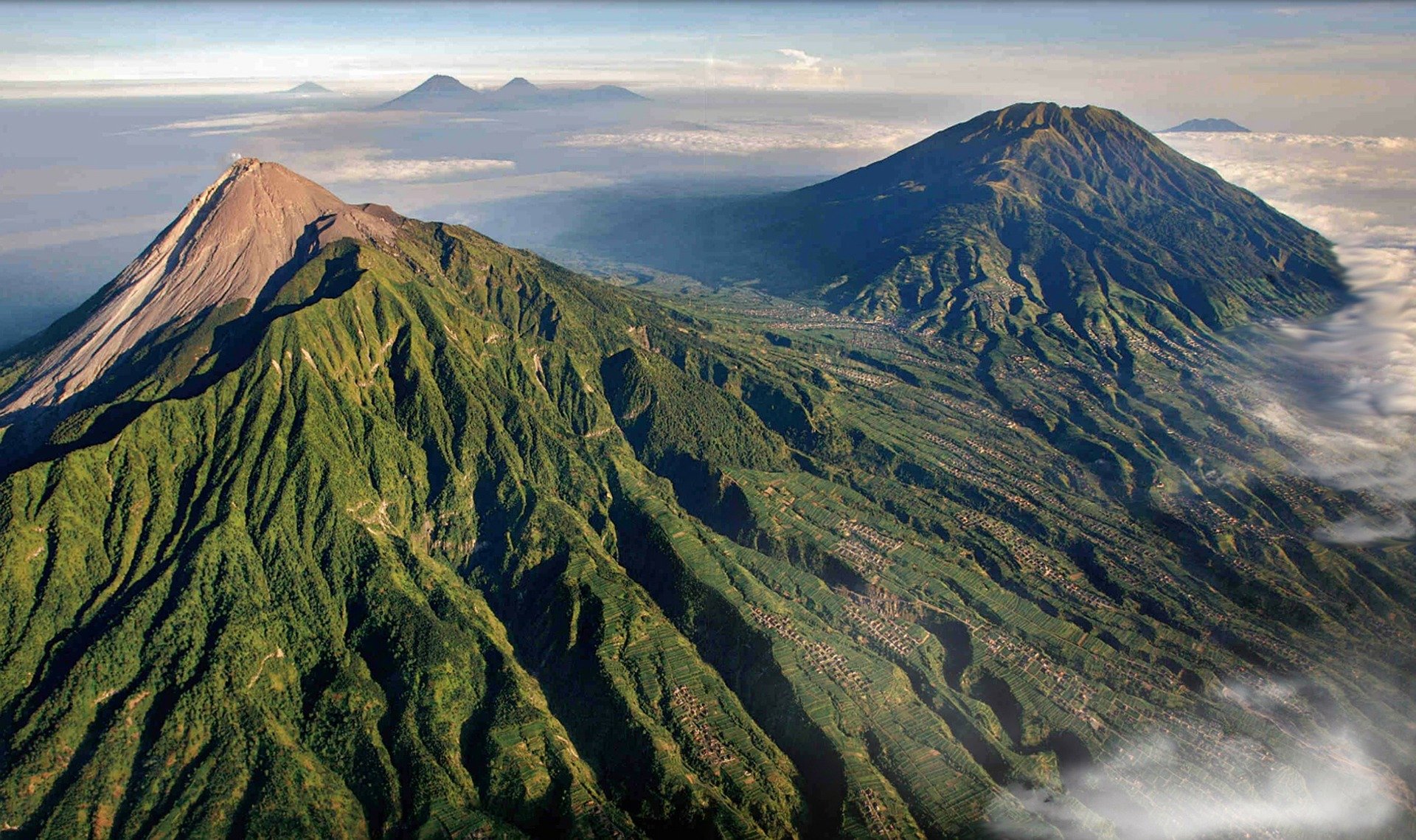 6. Watch the Earth Expand
In May 2006 that same volcano we discussed above erupted, whipping out an entire village in East Java. The Sidoarjo mudflow is one of Indonesia's strangest sights to see, but in an eerie/cool kind of way.
You can see the continuous flow of lava that is still seeping and flowing into the ocean, you can literally watch the earth expand as the lava cools and hardens into earth as the boiling lava reaches the sea.
Be prepared though, victims that were caught in the explosion of the volcano were trapped in the lava that has since cooled creating sad and uncanny statues that seem to have become a huge tourist "selfie" attraction.

7. Walking Through the Canopies
As I'm sure you've seen in pictures of Indonesia, it is pretty tropical. This also means that there are amazing treks that you can take not just through the rainforest but in the canopy above!
Here you can hang out with nearly a hundred different species of moneys all swinging through the branches. Don't get too distracted by the wildlife, this is a series of rope bridges all tied off to HUGE trees so you will still need to watch your step!
Related Article: Things to do in Singapore on a Budget

8. Diving the Great Dives
Indonesia is one of the world's greatest dive locations! With massive amounts of oceanic conservation programs working all around the country to preserve the natural sights under the waves but also helping restore the marine wildlife after years of human devastation and over consumption.
These dive sites include wreck dives off of the coast of Bali where you can dive the remains of the USS Liberty, a World War II ship that was struck by a Japanese torpedo. Even now, though this wreck happened in a moment of saddening history, life has returned!
The wreck is covered in newly growing coral and marine life is returning to the area and inhabiting the ship as its newly appointed crew. There are countless dives you can scout out across the 13,000 islands but this is one that shouldn't be missed by diving enthusiasts.
Related Article: Things to do in Bali

9. Kecak Dance at the Uluwatu Temple
While you are in Bali you shouldn't miss a bit of the local culture, at sunset at the Uluwatu temple you can enjoy an evening of local culture through food and dance. Be sure to arrive early because the seats fill up fast and they don't allow standing room, plan to your visit accordingly depending on when you plan to travel.
During peak seasons it would behoove you to arrive several hours before the show since it is so popular. The entire show is set without music, the only music that is in the show is pure local. Acapella-like rhythms and sounds are created by the Balinese men chanting and beating their legs and chest, guaranteed to give you goose bumps.
Related Article: Things to do in Tokyo

10. Travel Remote
Throughout Indonesia there are still many islands that are inhabited by villages that live traditionally, no running water, electricity, cell phones or Facebook! These remote villages are where you will see truest culture of Indonesia that haven't been inundated by Westernized cultures. In Papua you can see a tiny taste of these remote cultures if you aren't able to travel out.
The Dani Tribe sets a show where they wear traditional war regalia during their Fertility Festival. As the title says this is quite an elaborate and exposing festival, the men are ordained with instruments, weapons, traditional tribal clothing and yes even penis sheaths.
This is both a culture and a festival that is difficult to explain – so best recommendation, just go there! West Papua is chock-a-block FULL of actives and adventures to be had by travelers seeking true culture and not just a tourist show.
Related Article: Things to do in Phuket
Warning: Nudity, Primitive lifestyle – not for the faint hearted

11. Swimming with Jellyfish!
Yes, you did not read that incorrectly! There are only two places in the world that you can swim with jellyfish and not worry about getting stung or even dying. One of these locations happens to be right there in Indonesia.
In Kakaban there is a lake which is rightfully named "Jellyfish Lake". This is one of the two locations that you can swim with these glorious creatures, literally be surrounded by thousands of them all around and have no fear! It takes a bit to get there though, you have to first get to Derawan Islands in East Kalimantan, then you take an hour and a half boat ride to Kakaban.
Oddly, this lake used to be connected to the sea but now the beautiful mangroves have built a natural wall around the lake. A perfect example of when nature knows best.
Related Article: Geisha of Japan


12. Face the Dragon!
I am sure that when you were younger you saw a show on TV about the Komodo dragon, well in Indonesia these dragons aren't an after-school program – they are the program. Komodo National park spreads across three separate islands and is the only place in the world where you can see Komodo dragons in the wild.
Take a tour that will allow you to walk on a safe path through and over the natural inhabitants of the Komodo dragon where you can see them eating, swimming and even fighting!
Unlike what you might have seen on TV Komodo dragons don't just hang out on the beach all day, they actually are amazing climbers! Which is why the tour includes a climb up Mt. Ara to see every angle of the natural environment of the last remaining dragons on earth.
Related Article: Things to do in Thailand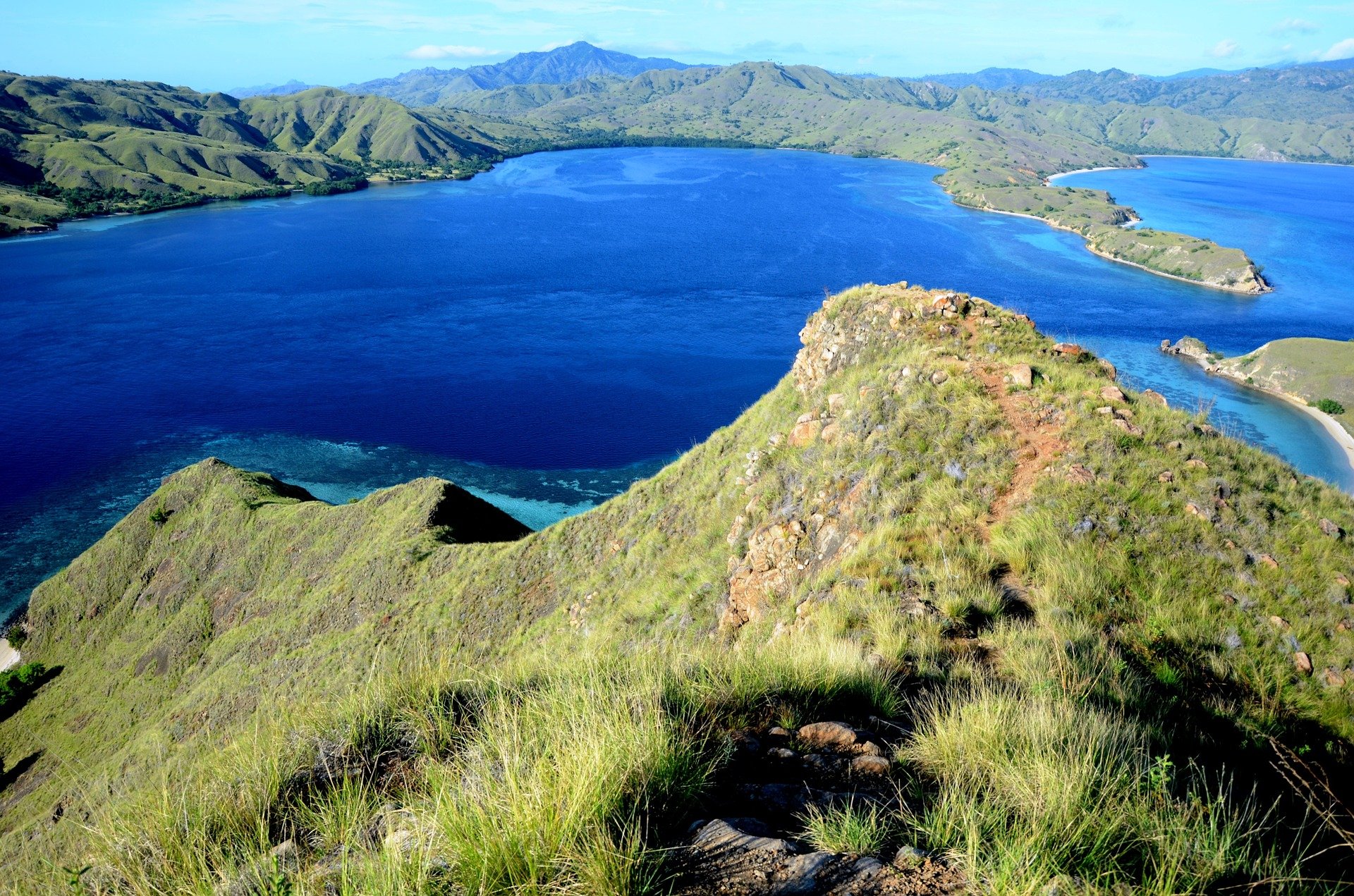 13. Surrounded by the Wild
While we are on the topic of natural wild life, I think now is a good time to talk about all the other amazing things that you can do while in Indonesia with wildlife. Indonesia is full of amazing and even rare species of animals.
Many years ago, Indonesia was home of many different species of tigers, Balinese, Javan and Sumatra tigers. Now the only remaining species is the Sumatra tigers, therefore there are several conservations in the Lamung providence that were built to help rebuild and protect this dwindling species of tigers.
It is believed that there are only 500 wild tigers left! But while you are in the area don't just stop to hang out with the tigers, take a trip over to bathe the elephants! In Lambok, a newly established elephant conservation park allows animal lovers a chance to get face to face with these big and beautiful creatures.
Not only can you go spend time with them, you can volunteer to stay there and help around the park! Duties including bathing, feeding, playing, taking them on walks (a funny image to picture) and to learn more about their natural behaviors.
This is a great way to get your hands dirty (literally) and be able to participate in making a difference in the conservation and rehabilitation of some of the greatest animals on earth that are struggling to survive after massive devastation and being hunted for decades.
Related Article: Things to do in Seoul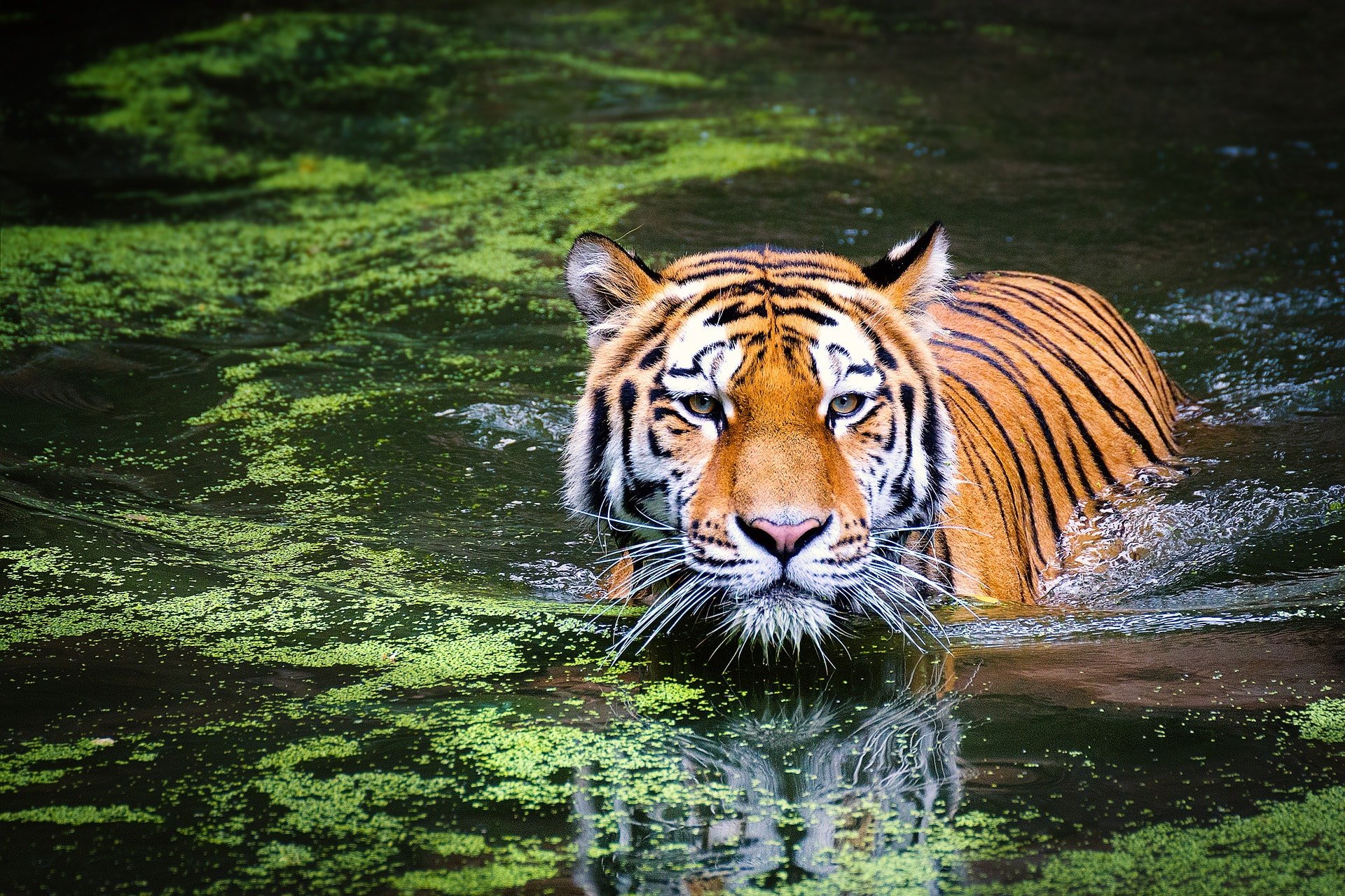 14. Village of Colour
Kampung Warna-Warni (literal translation is village of color) used to once be a sewage pit hole of pollution, now, with the help of eight students from an event management class from a nearby university helped turn this village into one of the most colorful villages in the country!
The students painted shacks, homes, bungalows, bridges with bright and magnificent colors that helped liven up the view. With this crazy renovation, suddenly the village starting to bring surrounding locals then tourists – soon the word got out and the attention has not only help rebuild the village but has brought economic stability to the village as well.
Related Article: Things to do in Seminyak
15. Relaxation
So, what if you aren't into anything we've talked about thus far (hard to believe but just in case)? Indonesia is known to be one of the nicest places you visit. This is because the people!
Though Indonesia is technically counted as a third world country, you'd never be able to tell by how the people greet you and welcome you into their homes, shops, villages and country.
Related Article: Things to do in Sydney at Night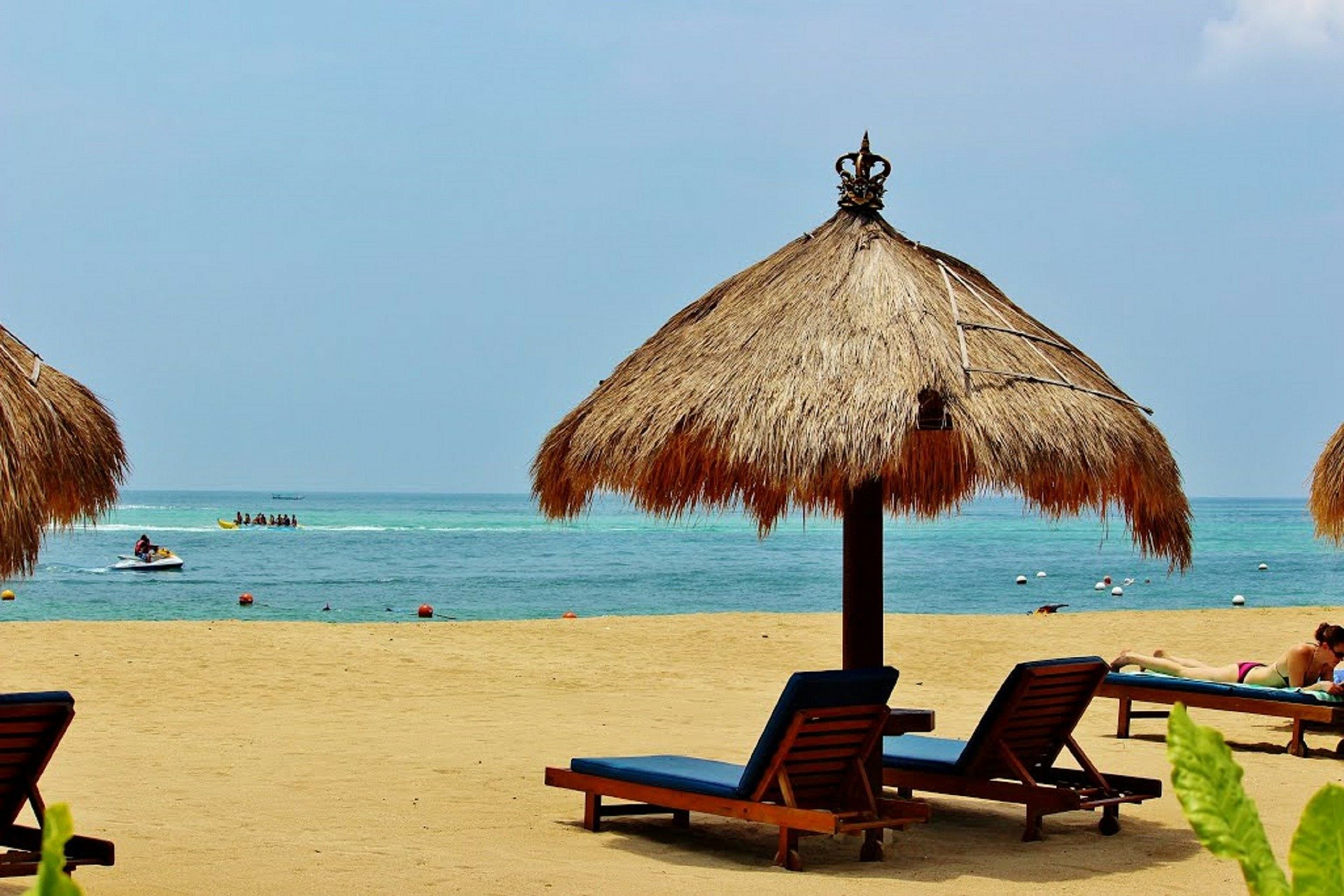 Hotels: You can stay at four- and five-star hotels that offer healing pools and floating breakfasts, spas and massage parlors. With all these amenities you'd think that the prices would be astronomical, quite the opposite actually!
Since Indonesia is a third world country many of the prices that you'll see are extremely reasonable. Also, remember that almost every price that you see is negotiable – if you are comfortable. Sometimes haggling is something many travelers aren't accustomed too so haggling can be out of their comfort zone.
Spas: Whew! This is going to be an easy thing to share – cause come on, who doesn't like a good spa? There are very few of us in life who wouldn't appreciate a good massage, or mani/pedi. But spas in Indonesia aren't just about the services offered but about the core ideology, they believe that the desire to be beautiful is not for the external beauty but for the inner peace that so many seek when relaxing.
Although few people are completely satisfied with the natural shape of the body they are born with, they can always improve what they have by paying respect to it. This is achieved by taking time to look after your health.
Unfortunately, many ignore this simple task until some sickness or life-changing event shocks them into doing so. It is almost ironic that by taking a couple of hours out of a busy schedule, it is possible to rejuvenate the body and spirit with a relaxing session in the spa, enable people to better cope with the demands of our hectic lifestyles.
This is part of the Indonesia's core belief system that isn't subjective to a religion but the base of who they are as a people group.
Food: The food in Indonesia is a taste you shouldn't miss! I know we talked about the food before, but I am going to re-emphasis the importance of food. Indonesians do nearly everything around food, outside of meditation, food is everywhere. In shops, homes, pools, spas, even in in the temples for offerings.

Tips and Helpful Links:

Get the best deals from Australian Travel Agents:
We can connect you with up to 3 Travel Agents for Free so you can save time and money – Contact Us

Plan your holiday:

Accommodation:
We recommend Bookings.com for Accommodation Deals – Check here

Travel Insurance:
We recommend World Nomad for Travel Insurance. Its super quick to check the price. Check price here

Flight Deals:
We recommend Skyscanner. Check the deals here

Car Rentals:
We recommend CarRentals.com

Books:
We recommend Books and E-books from Lonely Planet

Conclusion
This culture believes very strongly in the power of community and that community surrounds themselves with good food that is all derived from the land. This country was built upon living off the land, they are very respectful of their land.
When you visit, I would ask that you also show respect to them, their land, cultures and their ethnic differences. When you embrace Indonesia, Indonesia embraces you in return and you will find that it will be hard for you to leave and return home after visiting.
What were your favorite Things to Do in Indonesia? Leave a comment below, we would love to hear from you.