Free Things to do in Brisbane
by Seek To Travel, March 9, 2019
Brisbane is a beautiful place; it doesn't matter if you live there, if you're traveling there or if you're just passing through. However, it's always a little more difficult to find things to do, when you're on a budget.
Everything seems to cost something, which can be annoying, especially on your bank balance. So, we've decided to jump to the rescue and covered all the things you can do on hot days, rainy nights, or with the family.
Here's our extensive list of Free Things to do in Brisbane. Enjoy!
Best Free Things to do in Brisbane
1. Go on scenic drives
Yes, it really can be that easy. Everybody loves a road trip, and Brisbane does not disappoint. The city has countless journeys that you can take, all with exceptional views.
Mt Mee, located just an hour's drive North West of Brisbane, is (we'd say) one of the most amazing road trips you will ever take. Mt Mee really is a must-see route, especially for those road trip enthusiasts.
Winding roads, idyllic countrysides, waterfalls, and rolling hills – you can literally see it all in one simple car journey.
Better yet, on the way, there's a vineyard. Obviously, we don't condone drinking wine and then driving, but a lunch break with ONE perfect glass of wine, with stunning views, would definitely not be the definition of a hard life, would it?
Of course, there's also Baroon Pocket Dam, Montville, and North Stradbroke Island, if you want to go on multiple road trips. We could be here all day, talking about the most amazing car journeys that you can take.
2. Play on the local parks
This is more for those that are looking for things to do with toddlers in Brisbane. Toddlers, kids, and big kids (aka mum and dad) can all enjoy a trip to the local parks.
The great news is; Brisbane isn't exactly lacking in this department. In fact, we've met some families who have tried to tick off all the playgrounds in Brisbane. Maybe you can begin doing that today?
Our two favorites so far are the Colmslie Beach Reserve, which has an aquatic theme. Perfect for any of those children who have sea legs. Coming in second is Kalinga Park, as it really did spark the imagination in all the children there. They have tree houses and wooden huts, which is just super fun.
Many of the playgrounds in Brisbane are, rightly, accessible and inclusive. This means that children with disabilities can enjoy. Brisbane City Council will be able to let you know for sure if they are.
Related Article: Things to do in Geelong
3. Take a trip to Streets Beach
It might be man-made, but it's still pretty impressive. Streets Beach at South Bank is a perfect day out, especially when you're on a budget.
The beach style lagoon is s a super popular place to visit, especially for tourists and locals that are searching for a place that they can sunbathe, or dip in the water…in the middle of the city.
Streets Beach has everything for the family. You can sunbathe of the soft sand, teenagers can dive in the blue waters, adults can swim laps in the Boat Pool, and kids can have buckets of fun at the Aquativity water park.
Honestly, this is perfect for anybody who is in the city, that wants a quick trip to the beach. We would like to thank the original creators of Street Beach – it was a truly wonderful idea.

3. Wander around the Queensland Art Gallery and Gallery of Modern Art (QAGOMA)
The QAGOMA is a very unique art gallery, which makes it all the more appealing. There aren't many galleries that have perfected the combination of old and new, but this one (or two) has perfectly.
They are located across two riverside buildings, in South Bank's Cultural Precinct. To be honest, we're obsessed. More often than not, the exhibitions are completely free to attend, too.
Don't worry, if you're looking for free things to do in Brisbane for families, this could still be the perfect day out for you. There's a Children's Art Centre or the Australian Cinémathèque, where you can see the best international film and videos.
You can also complete your visit as a modern dining area and a wonderful shopping place. We could spend every single waking minute at QAGOMA. Go see for yourself why we love it so much.
Side note: Major exhibitions will have a small price attached to them. However, we always find it is worth it. That's your judgment call, though.
4. Get yourself on the CityHopper
You'll see them floating around – they're little red vessels. They make their way from one side of the river to the other, you probably never realized that they were free, right? Now you definitely want to make your way on one.
They travel all the way from Sydney Street to North Quay, transporting the people between for free.
Not only is this a great way to transport around the city, but it's also a wonderful experience.
Obviously, you can pay for the river city cruises along the Brisbane River. These can come with a tour guide, souvenir maps, lunch, tea, and dinner. However, for those on a budget, the CityHopper works just fine.
Related Article: Things to do in Perth
Make sure you have Travel Insurance when you are travelling. Get price in a minute
5. Experience the farmer's markets for yourself
We know, this might seem a little misleading, as you might find yourself buying something whilst here. But hear us out.
The local farmer's markets in Brisbane are an attraction in themselves. Another thing, Brisbane locals absolutely adore them. This makes them the perfect place to come to meet new people, and get great tips – they might even suggest some cool free things to do in the city.
On the weekend, almost every single suburb in Brisbane has its own market. Here, you can pick up fresh fruit, vegetables, meat, and hand-made crafts. Otherwise, you can just join one for the atmosphere. Either way, you'll have a great day out.
Our favorites are Brisbane City Markets (which run on Wednesdays) and the Jan Powerhouse Markets. That being said, you'll probably find your own favorite spot.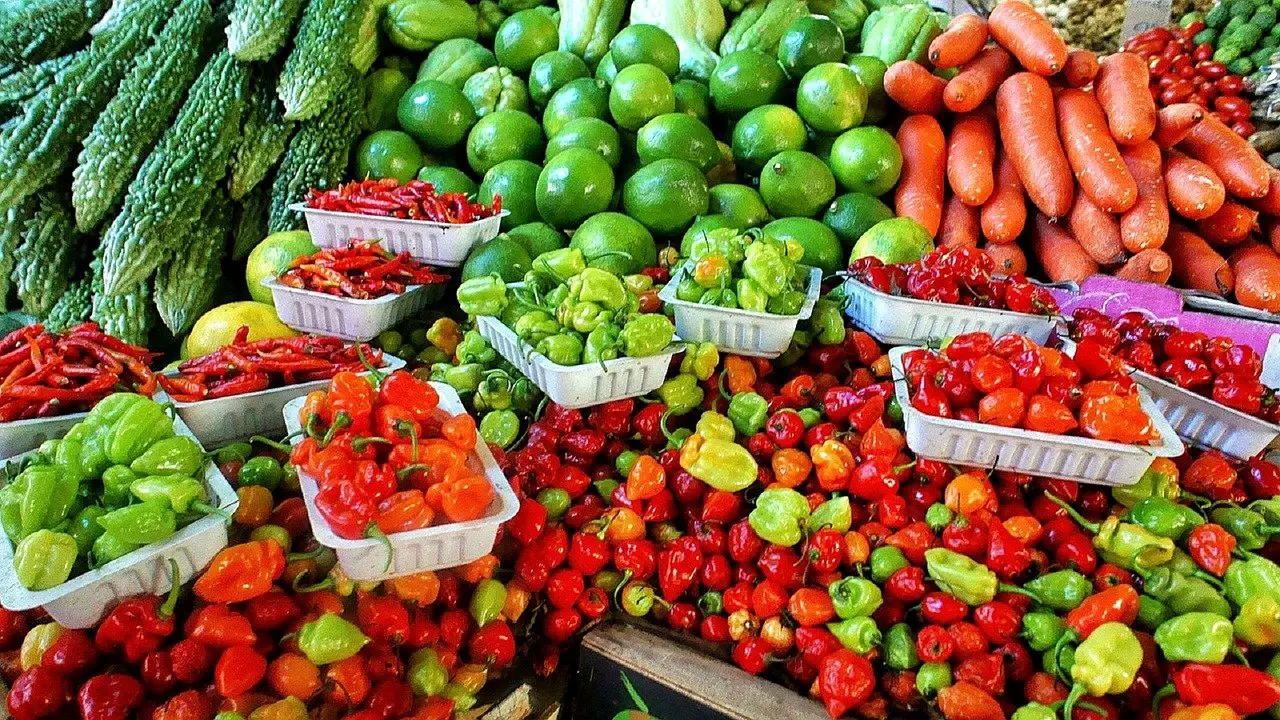 6. Take a trip to New Farm Park
New Farm Park is obviously different from the local parks that we recommended earlier. This one doesn't necessarily have a playground or any crazy activities to delve into. That doesn't make it any less impressive, though.
Everybody loves New Farm Park, especially the locals. It's a great place to just sit on the grass, chill by the river and have a delicious picnic. One of our favorite things to do on New Farm Park is watching the boat cruise travel up and down the river. It passes the time perfectly.
Don't worry, if you have a young family, we still think this is perfect for you. You can play football, throw frisbees, or relax with a baby. This could be up there on the list of free baby activities in Brisbane.
A tip from the locals: New Farm Deli is just up the road, where you can pick up cheese and meat. This could be perfect if you're planning on having a picnic. They also have wine, which is allowed on New Farm Park.
7. Gander around Queensland Museum
As parents, you're always looking for amazing free things to do in Brisbane school holidays. Once you've drained all possibilities, and possibly even your bank account – you might want to consider going back to the basics.
You see, many people don't believe their children would enjoy a trip to a museum, but we think they would be wrong. Especially if you visit the Queensland Museum.
Imagine the delight when your children can visit lions, tigers, and bears. The Queensland Museum's Discovery Centre and Wild State exhibitions are honestly incredible. All ages will absolutely adore them.
Don't worry, general admission to the museum is free, and you'll be spoilt for choice on what to go and see. Some special exhibitions will be ticketed if you're desperate to see them.
This museum could also be super informative, especially with the Sparklab, which has 40 interactive exhibits revolving around science, engineering, maths, and technology. This does come with a price of $12.50, but it could be worth it. Especially if you have future scientists in your family.
Related Article: Things to do in Melbourne at Night
8. Go for a hike
Nothing beats a trip out into the fresh air. And on our list of free things to do in Brisbane, we can't exactly miss out hiking. It's arguably the most popular free activity to do in the world.
Now you might be wondering; "where can I hike in Brisbane?" You might be pleasantly surprised. Despite being a bustling city, they have great hiking trails that are within 30km of the city. Most of which, you can access a bus if you don't have a car.
This is a great way to leave the hustle and bustle of the city behind…but not too behind.
Some of our favorites are Mt Coot-tha (an easy hike). And Gold Creek Reservoir, Upper Brookfield (a moderate hike).
We obviously recommend that you do your own research before heading out on the hiking trail. All that aside, we highly recommend that everyone starts hiking as a hobby, it's one of the best stress-buster around.
Search for Best flight deals online

9. Take a trip to Queen Street Mall
If you're a shopaholic, perhaps you should skip this point. Especially since this is a list of things to do in Brisbane for free. Another little hack that we sometimes do is leave our bank cards at home.
You might be wondering why you should visit a mall if you're not planning on buying anything. The answer to that is – it's Queen Street Mall.
This is a wonderful shopping area, where you can see the incredible things, people watch and take street style inspiration. We get it, it might not be for everyone, but it's one of our favorite pass times.
Queen Street Mall is right in the heart of Brisbane City, and if you're nearby, we recommend that you take a little trip. Even if retail therapy can be expensive.
We apologize in advance if this leads to various spending sprees.
10. Go to Daisy Hill Koala Centre
We all dream of seeing koalas in their natural habitat, right? Well, if you do, we have the place for you.
South of Brisbane, there's a little place called Daisy Hill Koala Centre, it's home to the koalas that can't be released back into the wild, but are sitting in something which is as close as possible to their natural habitat.
As well as seeing the koala residents, you'll find plenty of information about them. This is one of those incredible, free family activities in Brisbane. Your children will absolutely adore visiting here.
Again, for a price (and at a different conservation park) you will be able to hold a koala. Brisbane is full of cool activities like this if you're willing to pay a price. If not, you can still do some pretty spectacular things.
Related Article: Things to do in Tasmania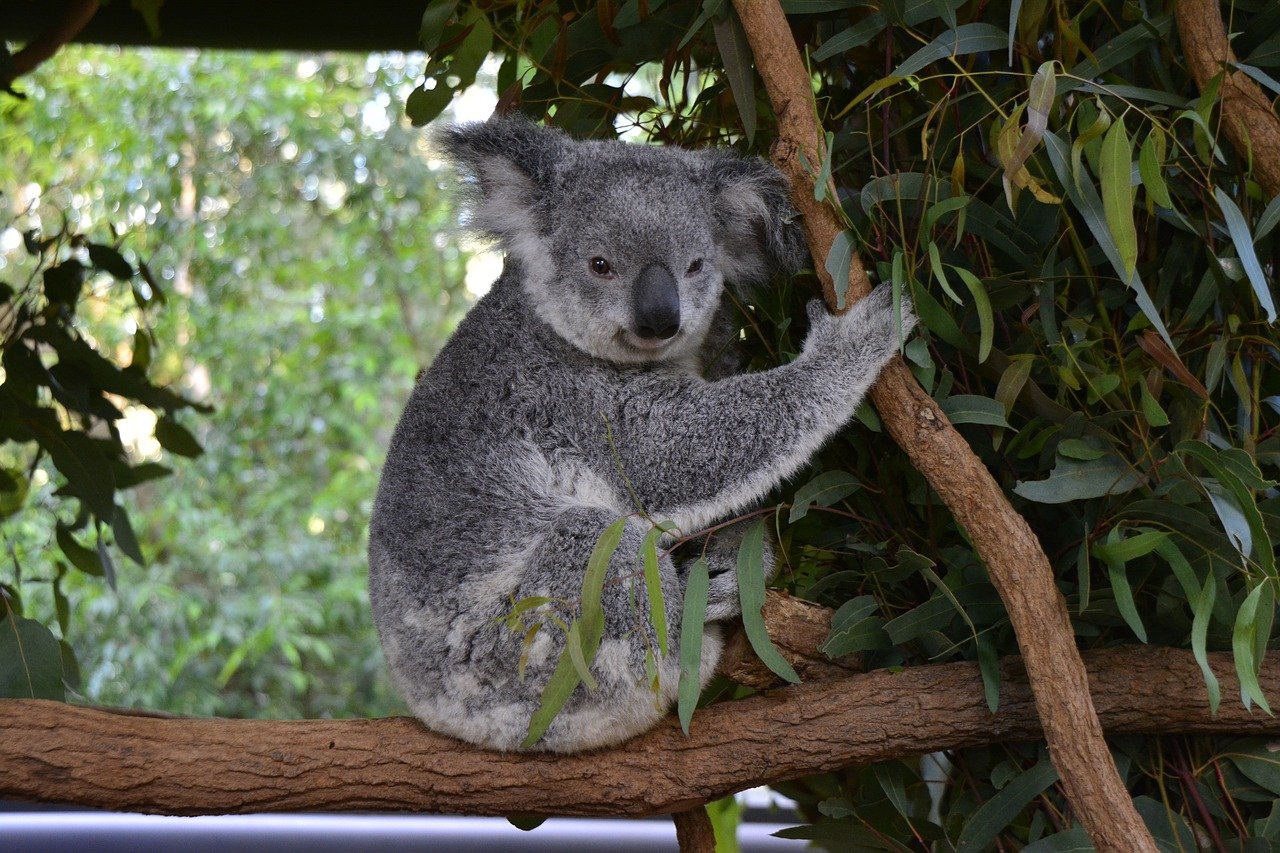 11. Yes, another museum – Museum of Brisbane
This time, it's the Museum of Brisbane. Don't scroll just yet. This is completely different from the art galleries and museums that we mentioned.
This one is located on the third floor of Brisbane City Hall, and it's full of cool things. It's completely free and lets you dive into Brisbane's past a little bit deeper. This is just a fascinating place to visit and could be the perfect thing to do on a rainy day.
Go on, take a trip here.
Related Article: Things to do in Adelaide with Kids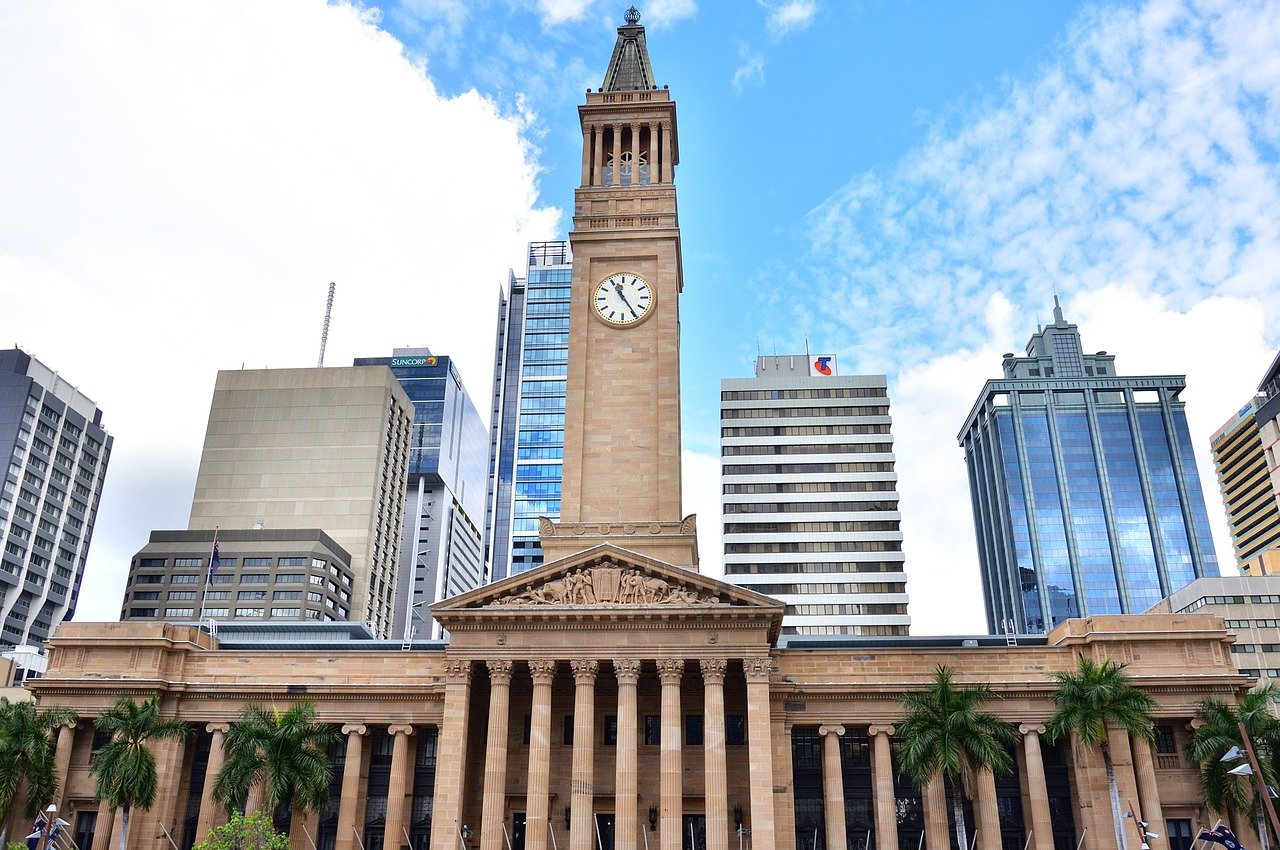 12. Visit a giant, edible garden
Yes, you read that right. No, it's not like Willy Wonka's Chocolate Factory, but it's pretty close. It's Epicurious Garden.
To be honest, we were shocked when we stumbled upon this – it isn't something you expect to be sitting in the city center.
Here you can pick up your own herbs, fruit, and vegetables. And check out the other exotic plants. In fact, to keep the make sure the garden remains flourished, you can drop in at 7 am – 2 pm and collect free food from the Harvest Cart.
13. Play around with The Cube
It sounds quite daunting an intimidating; 'The Cube'. We promise it's not sinister in any way.
It's the largest interactive learning display space and is designed specifically for the next generation of innovators. This makes it a perfect free activity to do with kids in Brisbane. It encourages a hands-on learning experience and will be a memorable trip for all the family.
You can find The Cube on George Street. Definitely worth a visit, for a great free day out.
14. Hang out on Shorncliffe Pier
Australia has the best weather – it's what we're known for. So, a trip down to a pier wouldn't be the worst thing in the world – in fact, quite the opposite.
Shorncliffe Pier is an iconic masterpiece, standing as Brisbane's largest timber pier. It stretches 350m – at least you'll be guaranteed a nice spot.
We've packed a picnic and taken our camera countless times to this pier. We love hanging out here as a simple, fun, and free day out.
This is also one of those things to do with toddlers in Brisbane, they'll love throwing a fishing line into the water, and watching the sunset.
Related Article: Free Things to do in Melbourne
15. Take a trip to King Island
The early bird catches the worm, or in this case, the best time to visit King Island.
The natural sand walkway makes this a delightful 2km round trip. Perfect for hanging out, catching a tan, and admiring the views. You can even take your dog's here.
This island is a conservation park today, totally uninhabited but free to visit. So, pack your bag, and make your way to this wonderful place.
Our top tip is to check the tide times before you leave. If you don't, you could be subject to a long, lonely day (you'll be trapped in the middle).
Find the best Accommodation deals
16. Discover Sir Thomas Brisbane Planetarium
We all love to explore; and Sir Thomas Brisbane Planetarium allows you to do just this. The amazing attraction has a range of public astronomy shows, for all ages – so, yes, this could definitely be a great family day out in Brisbane.
It's located on the grounds of the Brisbane Botanic Gardens, which is equally just as amazing.
17. Explore the Karawatha Forest Discovery Centre
If you're looking for a great family day out, Brisbane has so much to offer, especially when it comes to wildlife parks. This centre's main aim is to inform the locals and tourists all about the natural area surrounding them. One of its main features is the local frog population.
The Karawatha Forest Discovery Centre also has Queensland's first ever natural play space. This awesome playground is a favourite for many, making it a massive hit for Brisbane families.
18. Have the best time at Frew Park Milton
You might already be aware of the iconic Milton Tennis Centre, you know, where all the major tennis players in the world play? Well, now you can get a tiny little taste at Frew Park.
We'd say with confidence that this is one of Brisbane's best playgrounds – it's multi-storey, what could be better? It's perfect for a range of different ages too, from toddlers to young teens. Check it out. Your kids will be able to tell their friends they went to Frew Park, Brisbane – where the tennis superstars are.
19. Go on a Wetlands walk
We've said it before – you can't beat a good walk. Luckily, Brisbane is full of great walks in the Wetlands.
Not only will this get you, and your family, out into the fresh air. It could possibly be one of the most picturesque places you'll visit. Great for Instagram.
Our favourites are Tinchi Tamba Wetlands, and Berrinba Wetlands.
Related Article: Things to do in Adelaide for Free
20. Play around in Kidspace
Imagine a world where your wildest creations, have come alive? Kidspace is exactly this. Its creativity exhumes, and every single child loves to spend hours here.
It's a playground for all ages – with balance beams, monkey bars, obstacle courses, swings and a giant fort. Sometimes there's s pop up library, other times there's a sports game happening. Check it out to see.
They recently installed musical instruments, and a seesaw – don't you wish you had a playground like this when you were a child?

Tips and Helpful Links:


Accommodation:
For the best Accommodation deals – Booking.com 

Travel Insurance: Check price here

Flight Deals:Check the deals here

Conclusion
Brisbane, as a city, is just perfect. There's so much to do, and it's no surprise that many have chosen this wonderful city to be there home. Every day offers something new. One of the things we love the most about Brisbane is how you don't need to spend bucket loads to have a great time.
It just goes to show, you don't need money to have an interesting, thrilling or informative day out. Whether you're with children, as a couple, or on your own.
We hope you found our list of fun things to do in Brisbane for free. We tried to add a wide range of activities so that you won't be stumped on what to do.
It just proves; you don't need money to have an amazing time. Sometimes, everything is right there in front of us.
Don't forget, there are also mountains to climb nearby, that will be an amazing activity for all the thrill seekers.
Do you have any suggestions for free things to do in Brisbane? We'd love to hear them.