Things to Do in Melbourne at Night
by Seek To Travel, March 1, 2019
Looking for the best Things to do in Melbourne at night, then this is the article for you.
Melbourne is probably one of the best-known cities in Australia. It is located in a state of Victoria and is the capital city of the state.
The city is called the cultural capital of Australia as it is a home of various famous galleries, museums, and other important buildings. Melbourne is a very vibrant city that has a completely different vibe during day and night.
The majority of locals agree that Melbourne is the most beautiful during the night. The city's nightlife has lots to offer including public transport running all night on weekends, fancy restaurants and cozy bars.
We have made a list of Things to do in Melbourne City at Night in 2020. So take a look below and see yourself what Melbourne has to offer.
Best Things to Do in Melbourne at Night
1. Grab a Drink with a Perfect View at Loop Roof Cocktail Bar
Are you looking for Romantic things to do in Melbourne at night? Well, we have a perfect place for a couple who wants to spend a romantic night.
Loop Roof is an edgy cocktail bar set in the open air with a spectacular view over the Melbourne city. The bar is designed for all weather conditions so you can visit it all year round, come rain or shine.
The bar serves extraordinary cocktails (non-alcoholic versions are available too). Also, you can enjoy refreshing drinks and a cup of coffee with some nice dessert. If you are looking for something to eat, don't worry as the bar offers some great hot and cold snacks.
The Loop Roof bar is a great place not only for couples but for every traveler who wants to have one of the best cocktails in Melbourne and enjoy a spectacular view.
Related Article: Best Rooftop bars in Sydney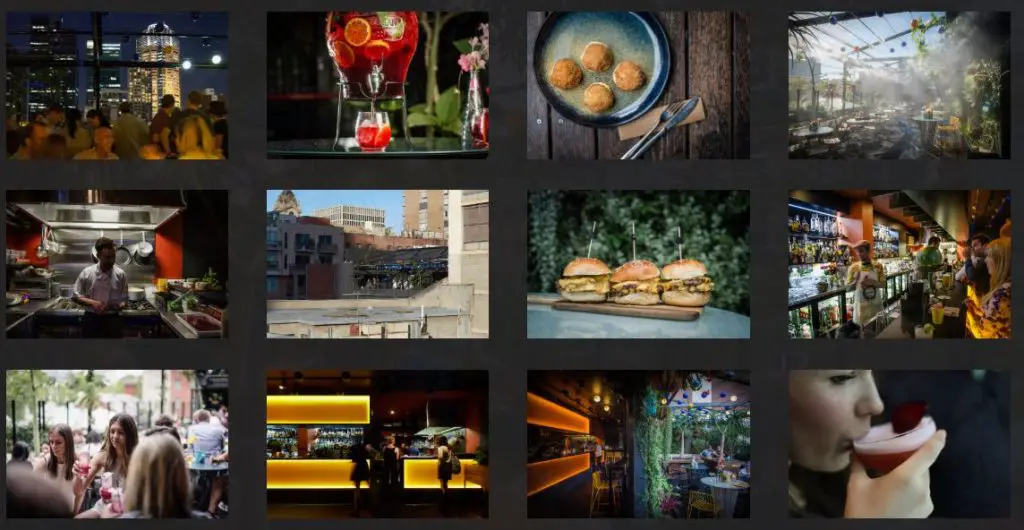 2. Watch a Musical at the Legendary Princess Theatre
The Princess Theatre is located in the old Theatre District in Melbourne. The theatre is one of the world's greatest Victorian theatres. It was built in 1886 and listed in a National Trust of Australia.
Princess Theatre is the most popular for its musicals such as 'The Phantom of the Opera' and 'Les Miserables'. We highly recommend watching a musical there as the theatre has the best acoustics and set for the musicals. However, if you aren't a fan of musicals, the theatre showcases good plays such as 'Harry Potter and the Cursed Child' and others.
Related Article: Things to do in Perth

3. Climb to the Eureka Skydeck
Looking for something spectacular to do on a Saturday night? No worries, we have a Eureka Skydeck in our things to do in Melbourne Saturday night list. Let's see what Eureka Skydeck can offer you.
So, Eureka Skydeck is located in Eureka Tower (Southbank district, Melbourne) that is a couple of minute from central Melbourne. The tower is almost 300 meters high and is one of the highest buildings in Australia.
Eureka Skydeck is on the 88th floor that can be reached in 40 seconds by a lift. It offers a majestic view of Melbourne and the bravest ones can step into 'The Edge' – a glass cube with a 360 view of Melbourne skyline.
The Skydeck is open from 10 AM to 10 PM. It is the most famous between couples and families.
Related Article: Free Things to do in Brisbane
4. Enjoy a Crazy Friday Night at National Gallery of Victoria
Our number one place for the things to do in Melbourne on a Friday night is a National Gallery of Victoria. The gallery hosts great Friday night parties with live music, DJs and drinks. Those nights usually lasts through the summer.
Even though the entrance to the National Gallery is free, but you would need to book tickets in advance if you want to go to the Friday night event. All the tickets can be booked online and you will find information about the theme of the event. We recommend to check the theme as only some of the sections can be opened during the late-night opening.
If you can't make it to the Friday night event, we recommend visiting the National Gallery during the daytime. The National Gallery of Victoria was founded in 1861 and is Australia's oldest and largest art museum. It has one of the biggest collections of art in the world.
Even if you aren't a fan of art, you would enjoy the gallery and its special gigs.
Related Article: Things to do in Adelaide for Free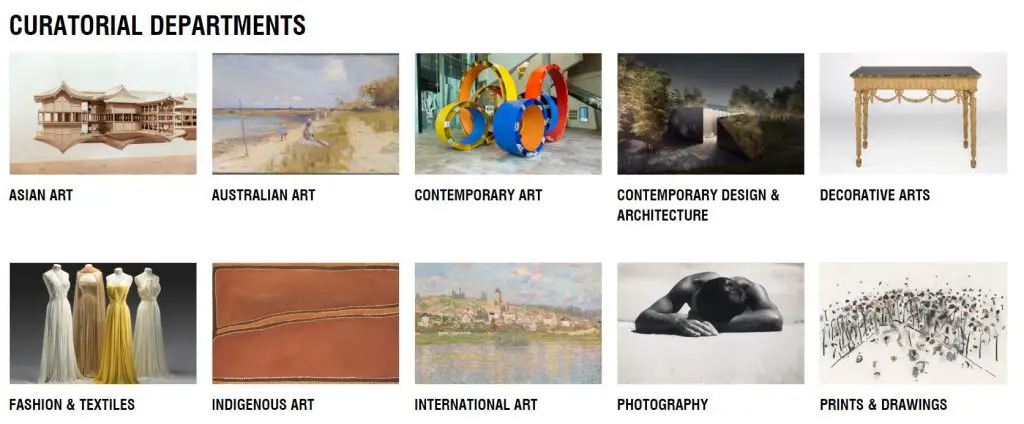 5. Drink at the Post-war Themed Berlin Bar
Berlin Bar offers another great and unusual experience of Melbourne nightlife. The bar is located just a couple of minutes' walk from Melbourne China Town via the narrow alleys. The way to the bar might be quiet terrifying, but don't worry, it's totally safe!
Once you find a bar and enter, you will see a luxurious old-styled décor with leather chairs. This part of the bar is called West Berlin serving the best cocktails. Even the menu of drinks looks fancy showing a map of Germany with drink regions.
Done with cocktails? Head to another part of the bar that is called East Berlin. This part of the bar serves German and North European beer and is designed to look rustier.
It's a very artistic and social bar so you will have lots of fun.
As it is close to China Town, after a few drinks or before, you can explore the famous area of Melbourne. China Town is full of great restaurants and street food.
Related Article: Things to do in Geelong


6. Explore a Summer Night Market at Queen Victoria Market
Queen Victoria Market is the most famous market in Melbourne. During summer on Wednesdays, the market hosts a summer night market that is very popular between tourists and locals.
The night market offers about 60 food stalls, more than 100 shopping stalls, live music, and other entertainment such as various games. The market is not only good for a late-night snack and shopping but also for having fun with locals while playing various games.
Even if you aren't interested in socializing with locals, we highly recommend visiting this mid-week market for the best street food in Melbourne and authentic handmade souvenirs.
Related Article: Best Breakfast Places in Melbourne
7. Watch the Sunset at the Beach
Are you tired of paid activities in Melbourne? Looking for things to do in Melbourne at night for free? If your answer is yes, we have a perfect place for you – a beach with a gorgeous sunset.
The closest beach to the Melbourne city center is St. Kilda beach that is just 6 km away from the center and can be easily reached by Melbourne tram. We recommend being at the beach around the sunset as it is the most beautiful.
There is a beautiful St. Kilda's pier that offers a great walk, nice ice cream shops, and cafes. However, you can always walk on the sand along the shore.
If you are traveling with your friends or family, bring a ball and enjoy a relaxing evening on the beach.
When the sun completely sets, you can visit Luna Park that is a big park just a couple of minutes' walk from the beach. You will find children's play areas, nice trails and badminton courts there. Enjoy a relaxing walk before you head back to your accommodation.


8. Come to See a Quirky Cabaret Show
It is said that Melbourne has the best and the most entertaining cabaret shows. There are lots of cabaret theatres in the city, however, we had selected only one that is special.
Butterfly Club is located in the heart of Melbourne. The theatre is very small and cozy, so tickets do sell out very quickly.
The Butterfly Club is hidden in narrow alleys so it can be difficult to find it if you don't know your way around Melbourne. The theatre is very intimate with a quirky design, cozy chairs and great bar with its signature cocktail called Thai Butterfly.
If you visit this theatre, you will get the coziest and quirkiest cabaret show experience!
Related Article: Things to do in Tasmania


9. Ghostly Tour at the Old Melbourne Gaol
Old Melbourne Gaol is the oldest jail in Melbourne. It was built in the mid-1800s. It was a home of dangerous criminals, petty offenders, homeless and mentally ill. The jail was closed in 1929 and hanged 133 prisoners.
You can visit the Old Melbourne Gaol during the daytime, but we highly recommend taking one of their night tours. Take a look at various night tours of the prison:
Hangman's Night Tour is a tour that focuses on hangman's stories. You will get to know what hangman used to do before and after hanging prisoners. The tour runs on various nights during the week. Take in mind that you will have to walk through enclosed dark places and this tour is not suitable for the kids under 16.
Ghosts? What ghosts tour is suitable for kids over 12 years old. The tour takes you through the various places and tells stories about ghosts that haunt the prison. It runs on various days during the week.
A Night in Watch House tour runs only on selected times so you would need to check in advance if you want to participate. It takes you to the original cell that was inhabited by dangerous criminals. Due to its mature theme, everyone aged 16 and 17 has to be accompanied by an adult. It's probably the scariest tour.
10. Explore The Hosier Lane at Night
Hosier Lane is one of the most well-known streets in Melbourne. It is a very artistic street filled with graffiti on the walls, great coffee shops, boutique shops, and nice high-class restaurants.
It is a very famous spot among locals and tourists to hand around, especially during the evening as you can enjoy dazzling graffiti and live street music.
Also, it is said that Hosier Lane has the best coffee in Australia so don't miss visiting its coffee shops. If you are hungry, you can pop into any of the restaurants for a nice evening meal. And don't forget to order a glass of wine to go with your meal and street art.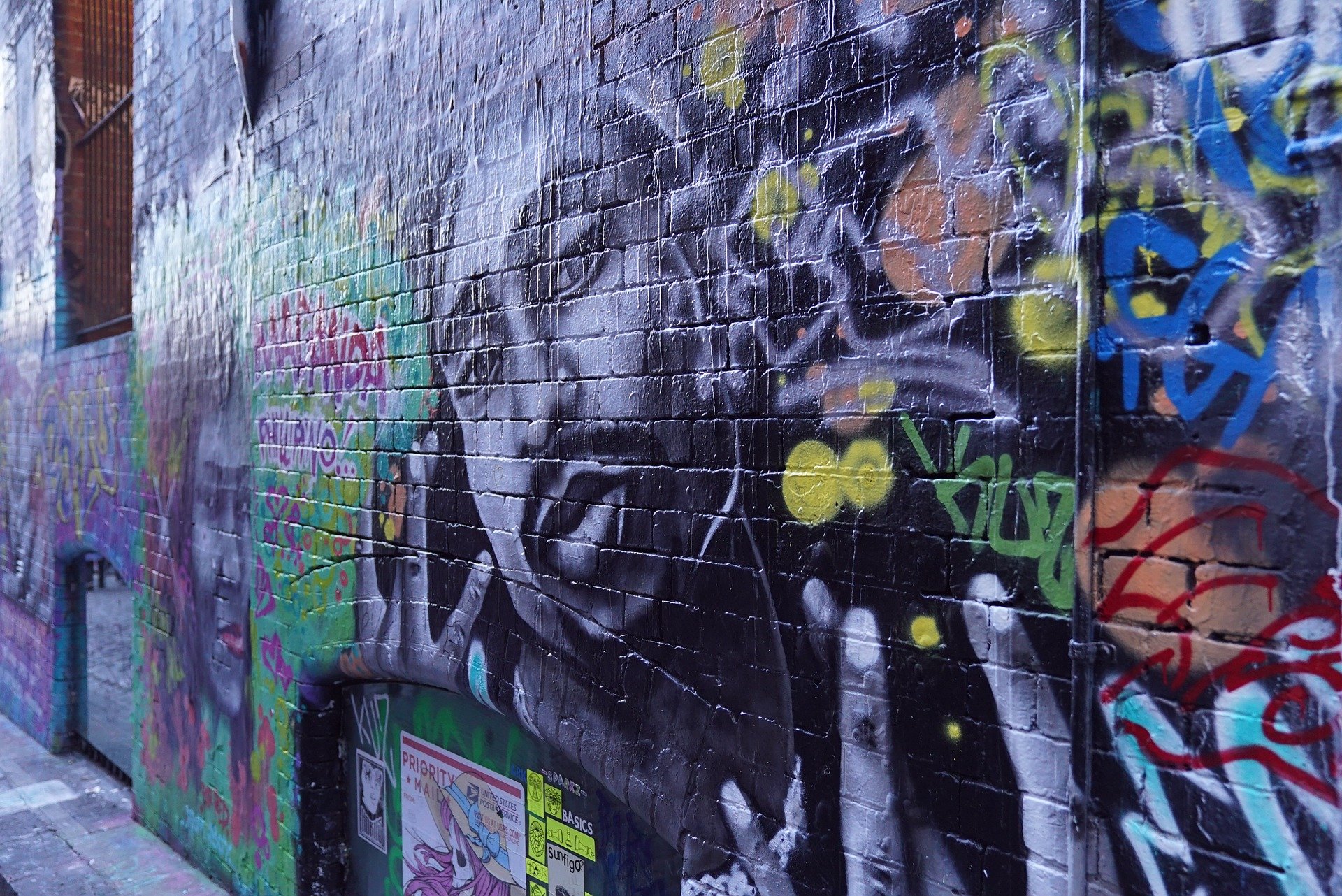 11. Relaxing Walk Along Southbank Promenade At Night
Southbank Pomegranate is not too far from Melbourne city center and offers a relaxing evening within the city. The pomegranate stretches along the Yarra River and is a popular place for evening strolls and late-night snacks.
You can enjoy a great night view of the river and great skyline including an Eureka Tower. If you visit Southbank Pomegranate during summer, you will see lots of people playing ball games or sitting in a cozy outdoor cafeteria.
Also, the pomegranate is a popular spot for photos, so be prepared for people taking photos or asking you to take a photo of them.
12. Watch a Film at the Rooftop Cinema
Melbourne Rooftop Bar is a very popular location during the summer evenings. Rooftop Bar operates a Rooftop Cinema where you can watch old and new films almost every evening.
The atmosphere is very relaxed as you just need to buy your film ticket, grab a deck chair, order any snacks or drinks, and enjoy a calm evening with a good film. It sounds like a perfect place to fit in the things to do in Melbourne Saturday night list, doesn't it?
We recommend trying their house burgers and popcorns, and, of course, delicious cocktails.
It is a perfect place to relax after a tiring day. If you are traveling with your partner, the Rooftop Cinema sets a great atmosphere for a romantic date!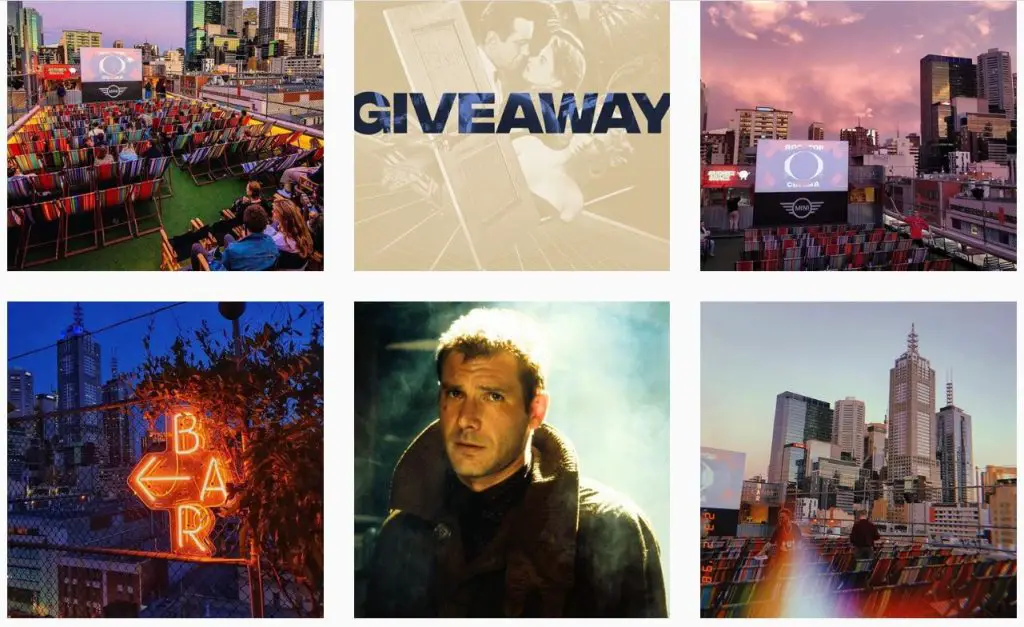 13. Have a Ride in Melbourne Star Wheel
Melbourne Star is one of the most popular Melbourne attractions at night. It is a famous giant observation wheel that is well-known for being a great way to enjoy Melbourne from a different perspective.
The Ferris wheel stands tall at 120 meters and is one of four the world's giant observation wheels in the world and the only one in the Southern Hemisphere.
It is open during the daytime and night-time allowing you to enjoy 360 degrees view of Melbourne. There are 21 spacious cabins that are comfortable all year round.
If you don't have much time in Melbourne, but want to see lots of things, take a flight on the Melbourne Star and listen to the in-cabin commentary that will introduce you to every important building Melbourne, it's history and the surrounding areas that you can see from the wheel.
You can book your tickets online to avoid queues and save or on the site.
Helpful Links:

Contact verified drivers / businesses in Bali – Contact Us

Accommodation:
For the best Accommodation deals – Check here 

Travel Insurance:
We recommend World Nomad for Travel Insurance. Its super quick to check the price. Check price here

Flight Deals:
We recommend Skyscanner. Check the deals here

Car Rentals: We recommend CarRentals.com

Books: We recommend Books and Ebooks from Lonely Planet
Conclusion
Melbourne is a very exciting city filled with great places for various people. The city is very busy and beautiful during the day, however, during the night it becomes a relaxing, quirky and shining city. No wonder it is often called as the city with the best night skyline in all Australia. Also, it has several great themed bars where you can enjoy a relaxed atmosphere and socialize with friendly locals and other tourists.
While visiting Melbourne try to get out more at night in order to truly experience this wonderful city. Enjoy hanging out with locals and have fun like a real local.
Have you enjoyed our short Melbourne nightlife guide? Do you have your favorite places to visit while travelling around Melbourne? If you do have any suggestions, please drop us a comment.