How Many Days is Enough in Bali | Bali Travel Guide 2023
Planning and going to Bali? How long to spend in Bali? Know where to go when you arrive in Bali?
We have all this covered in the article so please keep on reading to help you plan your trip to Bali.
In this article, we will go through all the must-visit places of Bali, which location to stay in Bali, and how long to stay in Bali.
Bali is beautiful and is still one of the most popular Indonesian islands that attract millions of tourists each year. With its stunning beaches, vibrant culture, and world-famous food, it is no wonder why so many people flock to this idyllic paradise.
But with so much to see and do on the trip to Bali, how many days should you spend in Bali, enough to experience all that this tropical paradise has to offer?
The answer depends on your individual interests, and the amount of time to spend on this beautiful island but the general consensus is that you should plan to spend at least five days to seven days in Bali, or 10 days to make the most of your time and to explore the different areas of Bali.
Some visitors prefer spending 10 days in Bali or even longer than 14 days. That amount of time would be ideal, especially for those that can stay an extra long to explore the north and west side of Bali.
From exploring the island's many temples and hiking trails to partaking in the local cuisine and learning about Balinese traditions to exploring northern Bali and visiting many of the beautiful waterfalls located there, there is something for everyone to enjoy.
So, no matter what type of traveler you are, you can be sure that however, days on the beautiful island of Bali will provide you with an unforgettable adventure.
Where to stay in Bali
Staying in Bali is an incredible experience that should not be rushed. Depending on your budget, time, interests, and how many days to spend in Bali, there are several areas around the island of Bali to choose from and plenty of things to do in Bali. 
We will also guide you on the accommodations in Bali.
No matter how long you plan to stay in Bali, finding a great spot can be overwhelming and confusing.
Most importantly, planning a trip to Bali and giving yourself enough time to go to places. From white-sand beaches at Gili islands to vibrant cities such as Kuta and Seminyak – it's all available.
To help narrow down your search we've created this guide which can be added to your itinerary with everything you need to know about where to stay and also visit in Bali! 
From luxurious villas and beachfront resorts in Seminyak, Ubud, and Jimbaran Bay – each area in Bali offers something unique. Whether you're looking for adventure or relaxation – there is something for everyone!
Ubud
Ubud is the ideal destination for your Bali trip, especially for anyone looking for a peaceful break. This Balinese town of Ubud offers plenty of opportunities to relax and explore, from its stunning rice terraces to its culture and art scene.
Whether you're hoping to escape hustle and bustle of city life or simply reconnect with nature, Ubud has something for everyone so do plan your trip to Ubud!
Accommodation in Ubud ranges from luxurious villas, which offer breathtaking views of the surrounding hills, to more affordable options such as hostels and guesthouses that are perfect for budget travelers.
With so many places to stay, it's easy to find something that suits your individual needs and preferences. You can spend 3 days in Ubud, which will give you enough time to explore Ubud and its surrounding areas.
The town is also conveniently located close by a number of other popular tourist sites like Kuta beach, Mount Batur volcano, Sanur beach, and the Monkey Forest Sanctuary – just some of the exciting attractions waiting nearby!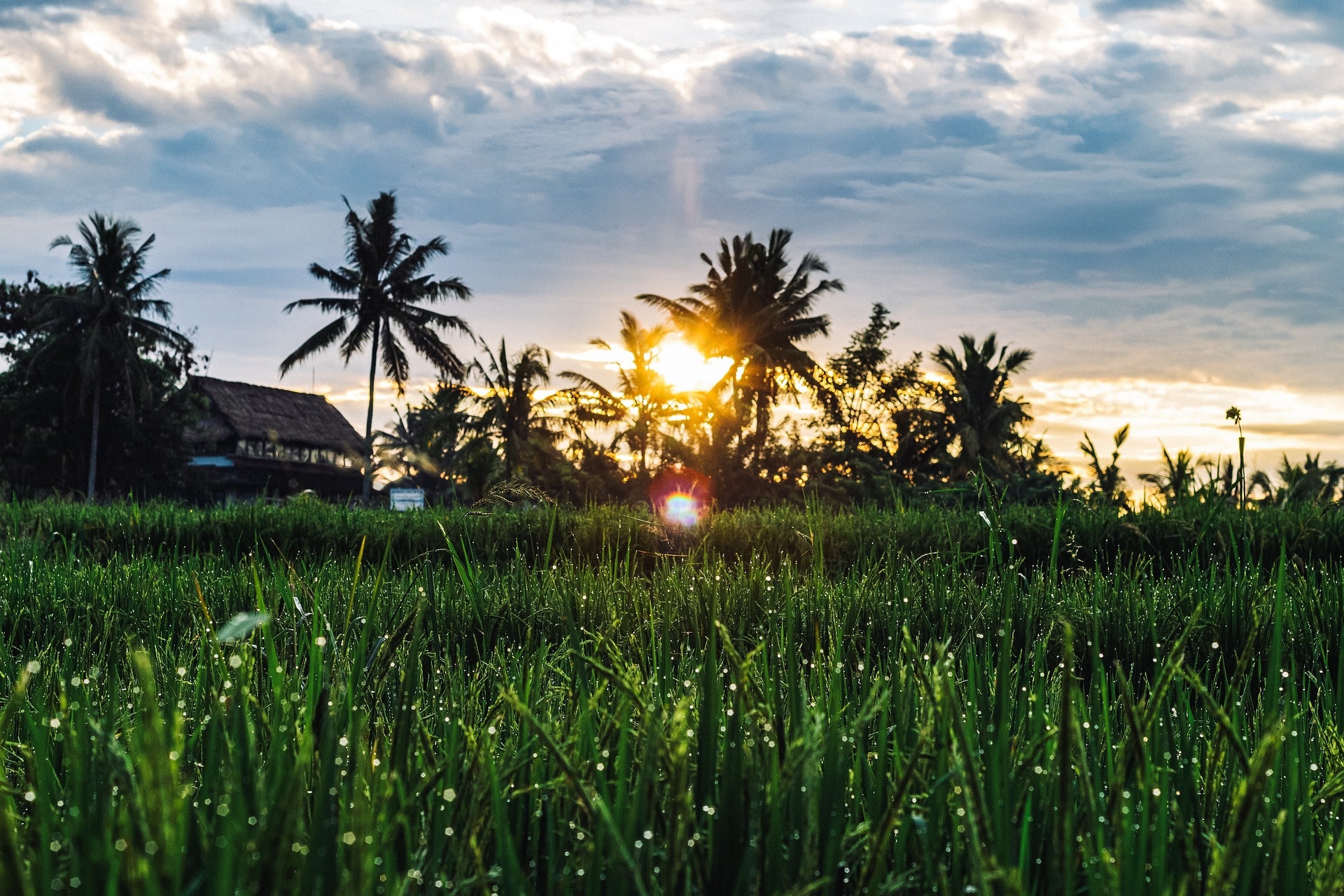 Seminyak
Seminyak is a stunning beach town located on the southwest coast of Bali, Indonesia. It's known for its beaches and waters, making it the perfect destination for many tourists looking to relax in paradise. But this quaint coastal town offers much more than just a place to sun tan.
Seminyak is full of life and culture. From vibrant street markets selling traditional Balinese handicrafts to stylish boutique stores offering local fashion designers' wares, shopping in Seminyak is an experience like no other. 
The nightlife here is also world-renowned, with chic bars and clubs playing all kinds of music from jazz to reggae and everything in between. For something unique, visit one of the area's famous rooftop lounges where you can sip cocktails while watching the sunset over beautiful views of the sea.
Vacationers looking for the perfect place to stay will be spoilt for choice with the abundance of Seminyak accommodation available.
Whether you're looking for cozy villas tucked away in tranquil settings or chic hotels situated right by the beachfront, there are plenty of places to choose from – many even offering luxurious amenities such as private pools and spas!
For those planning to stay longer on their Bali trip, you can spend 5 days in Seminyak exploring the city and eating out at the many restaurants located in the area.
Kuta
Kuta is an exciting and vibrant area located in the south of Bali, Indonesia. This vibrant tourist hub boasts a unique blend of modern amenities and traditional Indonesian culture that makes it ideal for travelers who are looking for a memorable holiday experience.
Whether you are looking for accommodation or just some place to explore, Kuta has it all!
The range of accommodation options in Kuta is wide-ranging and varied; there's something to suit all budgets and tastes. From luxurious resorts to basic guesthouses and apartments, visitors can find the perfect place to stay while visiting this beautiful destination.
There are also plenty of restaurants, cafes, and bars offering delicious food from all around the world as well as traditional Balinese fare. With its stunning beaches, lively nightlife, and abundance of attractions, Kuta is definitely worth exploring!
NOTE: If your trip is only 3 days in Bali, then I would suggest staying in Kuta as the location is close to the airport as well as surrounded by well-known areas.
Legian
Legian, located in Indonesia's Bali province, is a popular destination for tourists looking to experience the country's culture and beauty. With stunning natural landscapes, wonderful accommodations, and plenty of attractions to explore, Legian offers visitors an unforgettable getaway. 
Accommodation in Legian is plentiful with hotels ranging from budget-friendly options to luxurious resorts. Most hotels offer spectacular views of the surrounding area and are conveniently located near some of the city's most popular tourist attractions.
For those looking for an escape from the hustle and bustle, there are also numerous private villas nestled amongst lush green rice fields – offering you complete privacy as well as a unique local experience. Here you can at least spend one to 2 days in Legian.
No matter where you choose to stay in Legian you'll find yourself perfectly situated near some of Bali's best beaches and cultural sites.
Canggu
Canggu is a charming coastal village located on Bali's southwest coast. With its stunning beaches, iconic surf breaks, lush paddy fields, and trendy atmosphere, it's easy to see why travelers fall in love with this vibrant and relaxed beach town.
Accommodation in Canggu ranges from hotels to family-run homestays and guesthouses. As well as being home to some of the most luxurious villas in Bali, there's also plenty of affordable accommodation available to suit all budgets.
If you're looking for an unforgettable holiday experience then Canggu is the perfect destination! Whether you're looking for a romantic getaway or somewhere to take the kids on vacation, Canggu has something for everyone.
Nusa Dua
Nusa Dua is a paradise for those looking for an idyllic holiday. Located in southern Bali, the stretch of white sand beach and crystal blue waters is just the beginning of what Nusa Dua has to offer.
Visitors can take advantage of a wide range of accommodation options available in Nusa Dua; from luxurious resorts to more budget-friendly options, everyone can find something that's just right. 
You can spend 2-3 days in Nusa Dua or even longer, depending on what is planned on your Bali trip itinerary.
The location itself is also convenient; it's only 15 minutes away from Ngurah Rai International Airport and within close proximity to some of Bali's most popular attractions such as Jimbaran Beach and Uluwatu Temple.
With so much to see and do, combined with its stunning beaches and comfortable accommodations, it's no wonder why Nusa Dua has grown in popularity over recent years!

Jimbaran
Welcome to Jimbaran, the stunningly beautiful beachside town located in Bali, Indonesia. Here you'll find endless stretches of white sand beaches and crystal-clear blue waters that make for the perfect destination and the perfect amount of time for a romantic getaway or fun-filled family vacation.
Here you will find many restaurants along the beach overlooking the ocean over sunset. The view is spectacular and one worth visiting on your Bali trip.
Jimbaran is also an excellent choice when it comes to accommodation – there are plenty of options to suit all budgets and tastes. From luxury resorts with private pools and spas to hostels and budget hotels, Jimbaran has something for everyone.
What's more, its convenient location near both Ngurah Rai International Airport and Kuta Beach makes it the perfect base from which to explore the rest of Indonesia.
No matter how you choose to spend your time here, you're sure to have a wonderful experience in this amazing corner of paradise!
Uluwatu
Uluwatu is one of the most beautiful places on the island of Bali. Situated on a cliff overlooking the Indian Ocean, Uluwatu provides visitors with breathtaking views and activities to enjoy.
You can't visit Bali without visiting Uluwatu. Whether you're looking for a relaxing getaway or an adventurous holiday, there's something for everyone at Uluwatu.
When it comes to accommodation in Uluwatu, there are many choices available. From luxurious resorts with world-class facilities to budget guesthouses that provide comfortable and affordable lodging, there's a perfect place for every type of traveler.
Besides this, its location makes it easily accessible from almost any part of Bali; making it attractive to tourists seeking both convenience and comfort during their stay.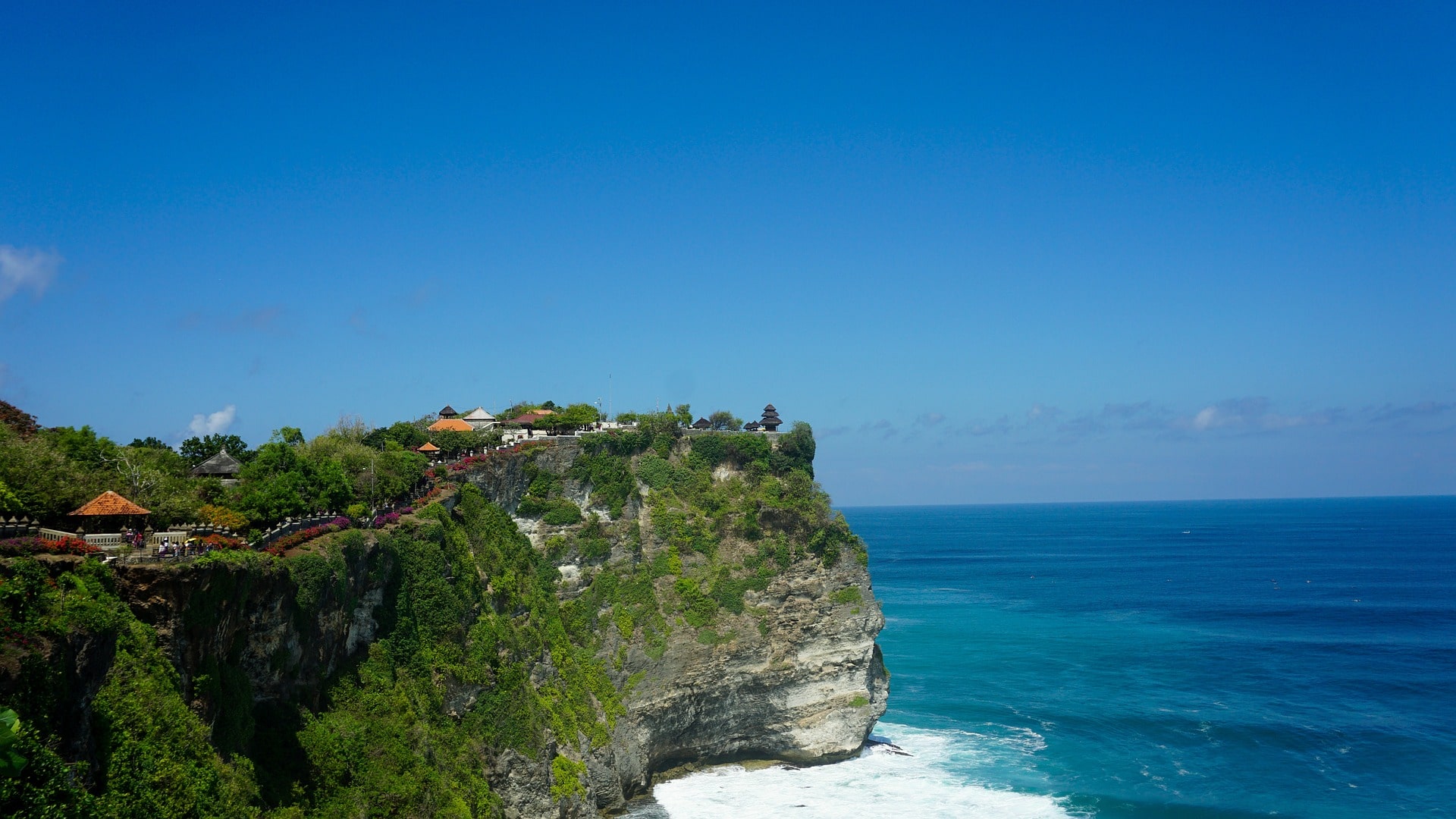 Benoa
Benoa is an Indonesian town located on the island of Bali. With its many attractions and activities, Benoa is a perfect destination for travelers looking to explore the area. 
There are plenty of accommodation options to choose from in Benoa, ranging from resorts with luxurious amenities to more affordable options like homestays or guesthouses. No matter what type of accommodation you're after, there's something for everyone in this seaside paradise! 
Aside from its great selection of lodging, Benoa also offers visitors a variety of activities and sights to explore.
Whether you want to experience the vibrant nightlife or take part in one of the popular water sports available here, you're sure to find something that will make your stay unforgettable.
Sanur
Sanur is an idyllic destination for holidaymakers looking to experience the beauty of Bali. Located on the southeast coast, Sanur offers white sand beaches and a laid-back atmosphere that make it a great place to relax and unwind.
Visitors will find plenty of accommodation options ranging from luxurious resorts to hostels, ensuring there's something for everyone.
For those seeking an active vacation, Sanur has plenty of attractions ranging from snorkeling in crystal blue waters to exploring some of the area's stunning temples.
There are also plenty of restaurants offering traditional Balinese cuisine; so visitors can sample some delicious local dishes while taking in views over the Indian Ocean. Whether you're after relaxation or adventure, Sanur has something for everyone!
Bedugul
Bedugul is a charming and captivating village located in Bali, Indonesia. Boasting a unique blend of culture and nature, this tranquil lakeside setting provides the perfect backdrop for exploration! 
Nestled in the mountains and surrounded by misty forests, Bedugul offers visitors a truly memorable experience.
Accommodation options are plentiful; from cozy bungalows to villas, there's something for everyone. Whether you're looking to relax or explore, Bedugul has it all! 
Take an unforgettable journey through its enchanting landscape; soak up the beautiful scenery as you drift around Lake Beratan or take an exciting walk through Ulun Danu Temple.
With its stunning natural beauty, diverse wildlife, and warm hospitality – Bedugul is sure to delight any traveler!
Tulamben
Tulamben is a small village located on the northeast coast of Bali, Indonesia. It is renowned as one of the best dive destinations in the world due to its crystal clear waters, vibrant coral reefs, and abundant marine life. 
If you're looking for an unforgettable scuba diving experience with picture-perfect views and plenty of activities to do on shore, then Tulamben is your ideal destination!
Not only does this sunken paradise offer some of the best diving in Bali but also has convenient accommodation options nearby. 
From luxury villas to budget-friendly homestays, there are plenty of accommodation choices available in Tulamben with something for everyone – no matter what kind of traveler you are! Whether it's a romantic getaway or a family vacation, Tulamben has it all!
How Many Days Do You Really Need to spend in Bali?
You can spend days exploring this island of paradise. Bali is one of the most affordable destinations in Southeast Asia. But how many days do you need to experience all that Bali has to offer and how many days are enough in Bali?
I've been to Bali multiple times and each time I tell myself that I would need to plan at least 7 days to 2 weeks in Bali so that I have plenty of time to visit the northern, eastern, and western parts of the island.
The answer depends on your preferences but typically spending at least five to seven days in Bali is enough time to explore some of the main attractions like Ubud, Uluwatu Temple, and Kuta Beach.
However, if you want to really take in all that Bali has to offer we recommend spending 7-10 days so that you can appreciate the stunning views of Mount Agung, go surfing along the coast and experience local Balinese cuisine, and really make the most of your Bali trip.
How to Decide How Many Days in Bali is Enough?
Traveling to Bali is an amazing opportunity, and deciding on the perfect length of stay can be tricky. You'll want just the right amount of time to explore the island's many attractions and not worry about feeling rushed on your trip to Bali.
For a deep dive into all that Bali has to offer, consider allowing yourself at least five to seven days in Bali which will give you enough time to visit on your Bali travel!
There is plenty to do and see Bali in a week so if you can make that extra time then do give yourself time to explore.
Start off your adventure with a tour through Ubud, which is considered central Bali, one of Bali's most beautiful towns. Here you can explore and do a day trip visiting ancient temples and visit craft shops featuring local artisans.
Spend a day soaking up some sun on Kuta Beach or get your adrenaline pumping with a parasailing or surfing lessons. There are plenty of activities for nature lovers as well such as snorkeling on Menjangan Island or trekking through rice fields at Jatiluwih.
You can plan a day trip going to all these places with many people around exploring these beautiful areas of Bali.
Are Three Days to Five Days in Bali Enough?
Whether you're just looking for a short escape or are planning an extended stay, three to five days in Bali can be just enough time for those who plan to visit Bali in a short amount of time. You can experience what this tropical paradise has to offer.
From the breathtakingly stunning beaches of Kuta and Sanur to exploring Ubud's lush jungles and iconic rice terraces.
And with an array of tour options available such as snorkeling, rafting, hiking, and more, plus delicious cuisine that ranges from traditional Balinese dishes to international delicacies – there's no shortage of activities whatever your interests may be!
How Many Days Do You Need in Bali for a Honeymoon?
Bali is the perfect destination! This Indonesian paradise is filled with stunning natural beauty and culture, making it the ideal destination for a romantic getaway. So, how many days do you need in Bali for a honeymoon? 
The answer depends on what experiences you want to have while in Bali. If you're content enjoying the sun and sea, then at least four nights would be enough time.
But if your goal is to see all of what this amazing island has to offer, then five days or more might be best.
Whether it's exploring the markets, getting lost in rice terraces, or hiking up volcanoes – there's so much to experience that it can be hard to fit everything into just one trip!
Bali Itinerary – How to Get Around?
Travelers to Bali can expect a holiday full of adventure and exploration. From lush jungles to breathtaking beaches, this Indonesian island offers something for every type of traveler.
But how do you get around? Here is your ultimate guide to getting around in Bali! 
Bali is best explored by car. Hiring a car with a private driver gives travelers the freedom to explore the island at their own pace and discover sights that are off-the-beaten paths. There are many reputable companies, so make sure you read reviews first before making any decisions.
If hiring a car with a private driver is not an option, don't worry! There are lots of other transportation options available such as bicycles and scooters which are great for short trips around town.
Must-Visit Places in Bali: The Best Bali 7-day Itinerary Guide
If you're looking for some ideas on where and what to visit in Bali, here is the 7-day Bali itinerary to get you started.
There is plenty to see in Bali from beautiful beaches to fascinating temples and plenty of cultural attractions, this itinerary will guide you through some of the most exciting places that Bali has to offer.
Day 1: Ubud center: Royal Palace, art market, and Monkey Forest
Welcome to the magical city of Ubud, Bali! If you're looking for an unforgettable vacation, look no further than this enchanting destination.
One of the most popular attractions in Ubud is the Royal Palace – a stunningly beautiful palace filled with intricate carvings and woodwork. Here, visitors can take part in a guided tour to learn about Balinese culture and customs. 
Next on your list should be Ubud's famous Art Market – a bustling market filled with handmade crafts, colorful textiles, and unique souvenirs. Shop around for something special or simply marvel at the incredible talents of local artists while enjoying some delicious Indonesian street food. 
A visit to Ubud isn't complete without checking out its Monkey Forest – home to over 200 mischievous macaques that are sure to put a smile on your face!
Day 2: Ubud surroundings and Tegalalang
Ubud surroundings and Tegalalang offer a unique mix of culture, scenery, and activities that make for an unforgettable trip. Located on the Indonesian island of Bali, this destination is sure to leave visitors feeling inspired by its natural beauty and immersed in its vibrant culture. 
Tegalalang is famous for its terraced rice paddies carved into the hillsides. These intricate terraces are over 800 years old and remain largely unchanged over time – a testament to the Balinese dedication to their craftsmanship.
Visitors can explore these beautiful landscapes at their own leisure or take a guided tour that will give insight into how they are managed and maintained. 
For those looking to get more involved with Ubud's cultural scene, there is plenty on offer! From art galleries showcasing local works to traditional dance performances, there's something new around every corner here.
Day 3: Batur Volcano
Batur Volcano is one of the most renowned places to visit on the Indonesian island of Bali. This majestic mountain stands at 1717 meters and has a magnificent view from its peak.
Not only is it a beautiful place to visit, but also an active volcano that last erupted in 2000!
Adventurous explorers will enjoy the four-hour trek up the volcano, taking in all of nature's wonders along the way. Atop Batur Volcano, you'll find amazing views of Lake Batur and Mount Agung as well as an impressive crater lake created by past eruptions.
With its steep slopes and volcanic activity still occurring today, this destination is sure to be a thrilling experience!
Day 4: Besakih, Lempuyang and Tirta Gangga
Look no further than Besakih, Lempuyang, and Tirta Gangga! These three iconic attractions, in North Bali, are not to be missed when visiting the beautiful island of Bali. 
Besakih is a stunning temple complex located on the slopes of Mount Agung. It is the largest and holiest Hindu temple in Bali and offers a breathtaking view of the island's landscape.
Lempuyang Temple is another incredible sight, perched high up on one of Mount Lempuyang's peaks.
Visitors can take an amazing photo at 'The Gates of Heaven' at this unique site which overlooks majestic Mount Agung. Lastly, Tirta Gangga is a tranquil water palace with lush gardens and plenty of sacred fish ponds that many visitors find mesmerizing.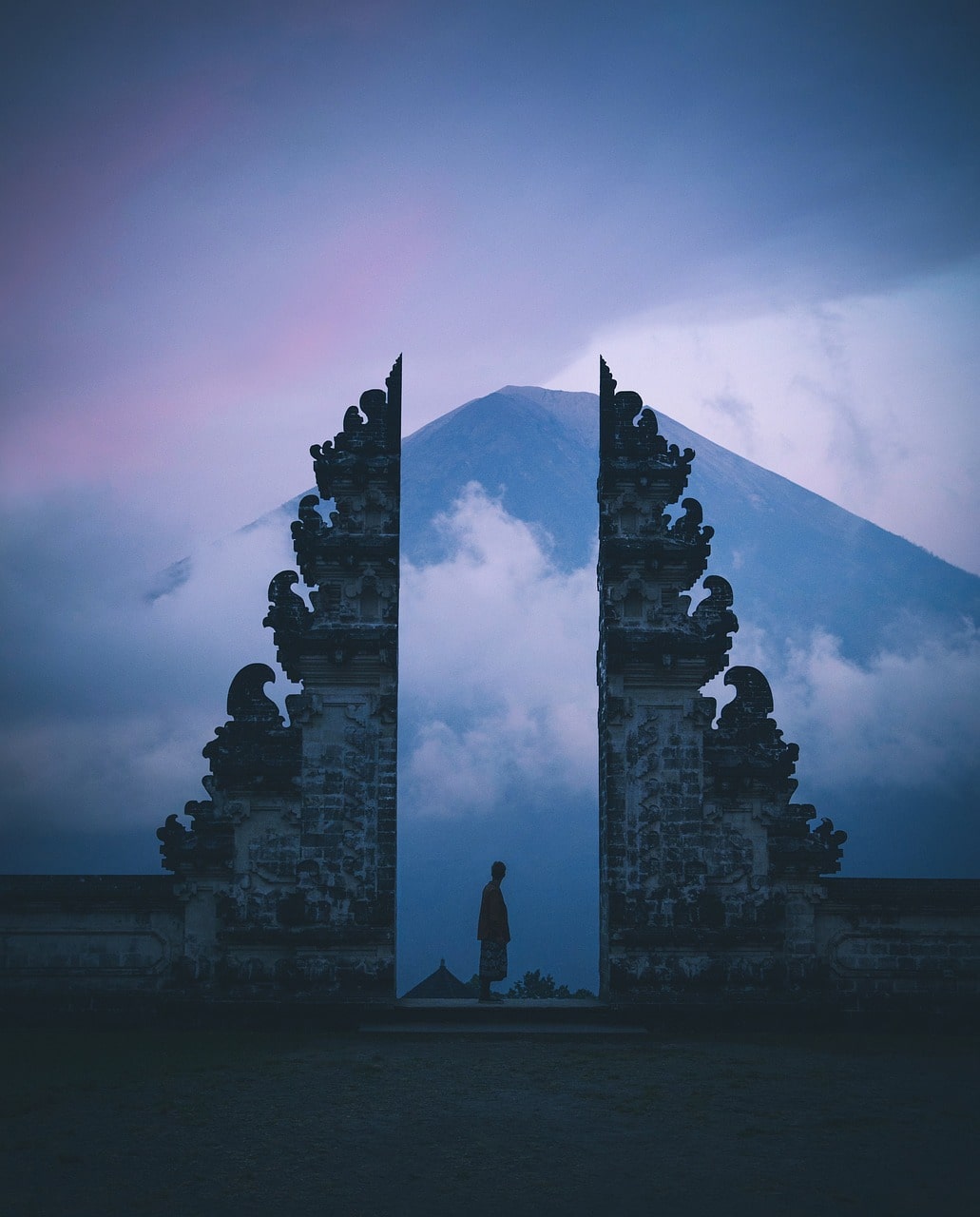 Day 5: Ulun Danu Beratan
If you're looking for an exciting place to visit, look no further than Ulun Danu Beratan. Located in the scenic landscape of Bali, Indonesia, this stunning Hindu temple is sure to leave you feeling awestruck and inspired.
Not only does it provide a beautiful backdrop with its lake and mountains, but the intricate architecture of the temple itself is truly breathtaking. With two-story shrines sitting atop a picturesque lake surrounded by lush hillsides, it's no surprise why this is one of Bali's most visited attractions.
From colorful Balinese ceremonies to relaxing boat rides through the tranquil waters, there are countless ways to explore this popular destination.
Day 6: Kuta, Canggu, Seminyak
Kuta, Canggu, and Seminyak are three of the most talked-about destinations when visiting Indonesia. With plenty of things to do and see, these three locations have something for everyone! 
Kuta is known for its legendary surf spots and vibrant nightlife. There's always something going on at Kuta Beach – from beach parties with DJs spinning tracks late into the night, to outdoor movie screenings on the sand.
In addition to that, there's also a variety of great restaurants and bars in the area where you can sample delicious dishes from around Indonesia and beyond. 
Canggu offers a more laid-back atmosphere compared to Kuta – perfect for those looking for some relaxation.
Day 7: Nusa Dua, Uluwatu, Padang Padang Beach, Jimbaran
Nusa Dua, Uluwatu, Padang Padang Beach, and Jimbaran are some of the must-visit places on this beautiful Indonesian Island. With their stunning beaches, calming temples, and exciting nightlife, these places offer something for every traveler. 
Nusa Dua is a luxurious tourist destination with a range of upscale resorts that offer breathtaking views of the ocean. Visitors can explore its white-sand beaches or relax at one of the nearby spas for a pampering experience like no other. 
Uluwatu is full of culture and ancient history. Home to several sea-facing Hindu temples and ancient caves, it's an ideal place for spiritual seekers looking to connect deeply with nature.
Alternatively, spend 2 days in Nusa Penida
If two nights in the stunning Nusa Penida is all that you have, then you'd better be prepared to make the most of your time there.
The island off Bali's coast offers a plethora of places to visit and sights to take in, with something sure to delight everyone. Whether it's exploring secluded beaches or taking in some of Indonesia's finest temples, this destination offers a wealth of opportunities for an unforgettable holiday.
For those that have limited time in Nusa Penida, you can do a day trip to the island by a fast boat from Sanur. The journey will take approximately 45 minutes.
Start off by visiting Kelingking Beach, where spectacular cliffs provide incredible views out over the ocean below. Be sure to bring a camera along for some unbeatable photos!
Another great place for sunset-watching is Atuh Beach – one of Nusa Penida's hidden gems.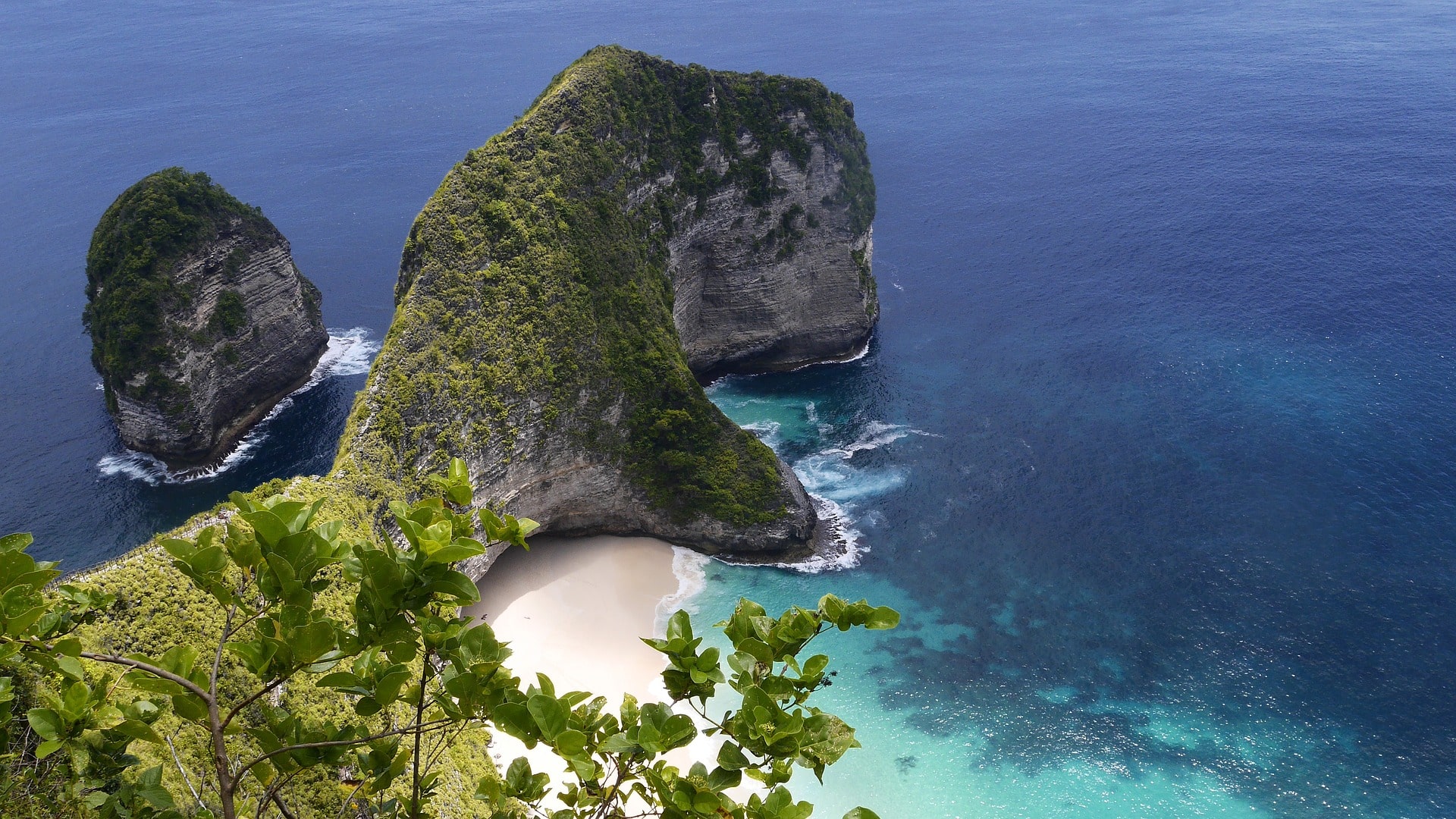 Here are some of the places you can add to your itinerary
Tanah Lot Temple
Tanah Lot is a sacred Hindu Temple located on the coast of Bali, Indonesia. This temple has become one of the most popular tourist attractions in Bali due to its unique location on top of an outcropping in the ocean.
Tanah Lot was built by a 16th-century Javanese priest and is dedicated to the Balinese sea god Baruna. The temple is connected to land during low tide, but when the tide rises it appears as if it's floating on the water.
Visitors have been coming here for centuries to admire its beauty and take part in spiritual offerings such as prayers, ceremonies, and other rituals. 
The best time to visit Tanah Lot is at sunset when you can watch the sun reflect off of its beautiful coral walls. The stunning views and tranquil atmosphere make for an incredibly peaceful experience that will leave you feeling refreshed and inspired.
Goa Gajah
Goa Gajah is one of the must-visit historical destinations for anyone traveling in Bali, Indonesia. Its name translates to 'Elephant Cave' and it's easy to see why – the entrance is marked with large, elephant-like carvings.
The site dates back to the 11th century and was likely used as a place of meditation by Buddhist monks.
Visitors can explore the impressive ancient structures, including bathing pools, shrines, and lingam sculptures. There are also numerous ruins from an old Hindu temple complex.
To top off your visit, you can marvel at centuries-old stone reliefs carved into the cave walls depicting scenes from Hindu mythology. Not only that but there are plenty of other fascinating artifacts scattered around the area too!
3 days in the Gili Islands
The Gili Islands are an amazing destination in Indonesia, with crystal clear waters, white sand beaches, and a spectacular array of marine life.
Whether you're looking for some serious relaxation or want to explore the local culture, there's something here for everyone at Gili island.
Here are three of the best places to visit when you have only three days in the Gilis. 
Start off your trip on Gili Trawangan where you can spend a day snorkeling and soaking up the sun on its stunning beaches. There are plenty of cafes, restaurants, and bars to choose from, so you won't be short on options for refueling after a long day in the water.
Don't forget to bring your camera – between its bright blue lagoons and vibrant coral gardens, this island is full of insta-worthy snaps!
Conclusion
In conclusion, it's clear that the amount of time needed to experience everything Bali has to offer depends on the individual. There are so many activities and attractions to explore, no matter how much time you have.
Whether it's 3 days just to sample Bali and come back for longer on your next Bali trip or a 2-week long vacation, a month-long adventure, or even just a few days, visitors will have plenty of opportunities to make lasting memories in Bali.
So if you're looking for an unforgettable holiday destination, Bali is your answer!
Helpful Resources
Best Family Hotels and Resorts