Best Breakfasts in Melbourne
by Seek To Travel Editor, March 29, 2019
Melbourne is extremely popular for its coffee shops and little restaurants where you can get a delicious brunch. To be honest, brunch is probably the most famous meal not only in Melbourne but in the whole of Australia.
However, the city has lots of places for people who wake up early and love to eat nutritious breakfasts. In this post, we are going to focus on the best places to eat the best breakfasts in Melbourne.
Best Breakfasts in Melbourne
1. The Hardware Societe
The Hardware Societe café is located almost in the middle of Melbourne, in a narrow Hardware Lane that is crowded with amazing cafes. No wonder why lots of tourists love this lane.
The Hardware Societe attracts crowds of people who are ready for a nice breakfast or brunch. Their breakfast menu consists of famous baked eggs, fried brioche, lobster benedict, pork belly and fried eggs, and many more.
The café owner says that café serves 'French meets Spanish with an Australian twist' food. So you will have a chance to try a very unique meal.
If you coming not only for delicious food but also for the aesthetics, we assure you won't be disappointed. The café interior is very bright, classy and cozy at the same time. There are seats outside where you can enjoy natural light and sunshine.
Our advice: book a table for breakfast in advance as you might need to wait at least 30 minutes for the table.
Related Article: Most Instagrammable Places in Australia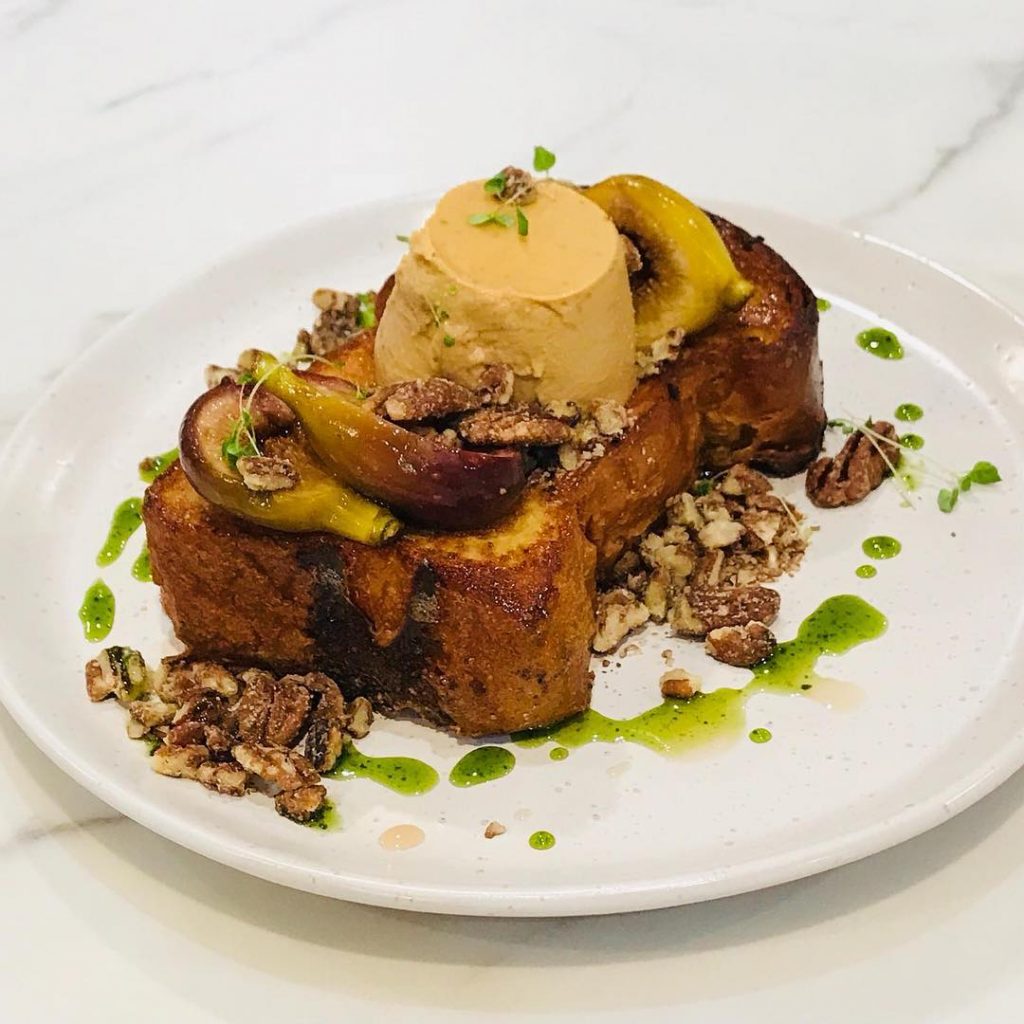 2. Manchester Press
Manchester Press is another great café where you can get delicious and filling breakfast. It is a New York style deli café that serves delicious acai berry bowls, bagels, and pretzels.
The café is spacious (airy space) and has a vintage and chic feel. You would feel like you are in New York City and eating the best American breakfasts.
If you come during the weekend, you will have to wait for a table for about 20 minutes. However, weekday mornings seem to be less crowded in the café.
Also, café is close to the Melbourne Chinatown, so you might as well explore it after your filling breakfast.
Related Article: Free Things to do in Melbourne
3. Lights in the Attic
Lights in the Attic is a little Melbourne's gem in the Hawthorn East, where you can enjoy the best brunch in Melbourne. Beyond, it serves fantastic breakfasts, too.
The breakfast menu is pretty interesting as it has a mix of different cuisines so the taste is very refreshing. Also, the menu items are very creatively named (for example Finding Nemo or Wild Forest) so you can wonder how it's going to look and taste.
Lights in the Attic interior is very light and stylish, no wonder why it attracts so many people. As far as we know, there is no very long wait for the table.
Related Article: Things to do in Tasmania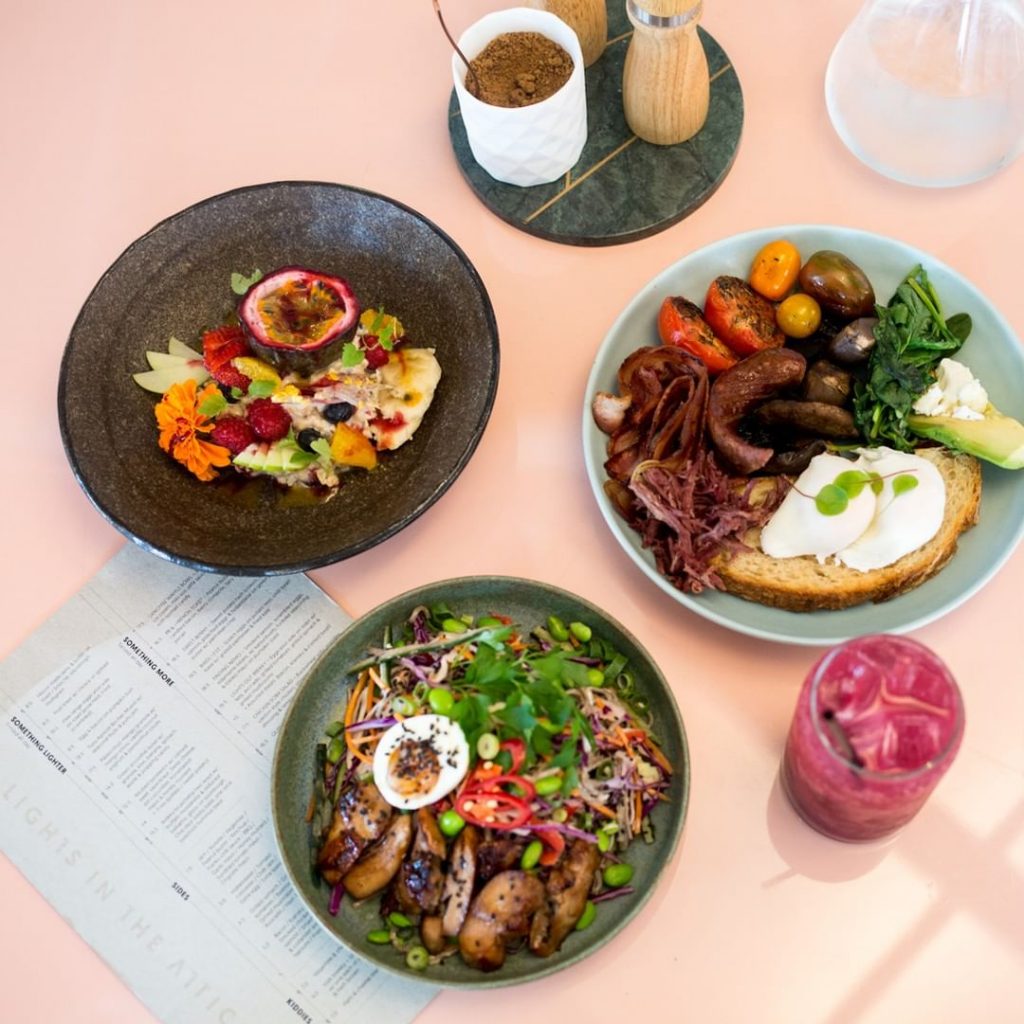 4. Brighton Schoolhouse
Brighton Schoolhouse is another great café serving a fantastic breakfast located in Melbourne Bayside. The building now is the café that was built in 1842 and used to be a school. As soon as you enter the café, you will feel like you had traveled back in time as the interior still looks like an old boarding school.
You will find some lockers, round light fittings, school desks, and chairs. To be honest, the interior is better than it sounds as it has interesting murals, high stools, and hipster tables.
The café focuses on the local and fresh produce, so be ready for a breakfast filled with tons of vegetables. We highly recommend trying their bell pancakes that are served with a big ball of white chocolate ice cream. Also, don't forget to order a seasonal espresso blend coffee with fresh milk.
Related Article: Free Things to do in Adelaide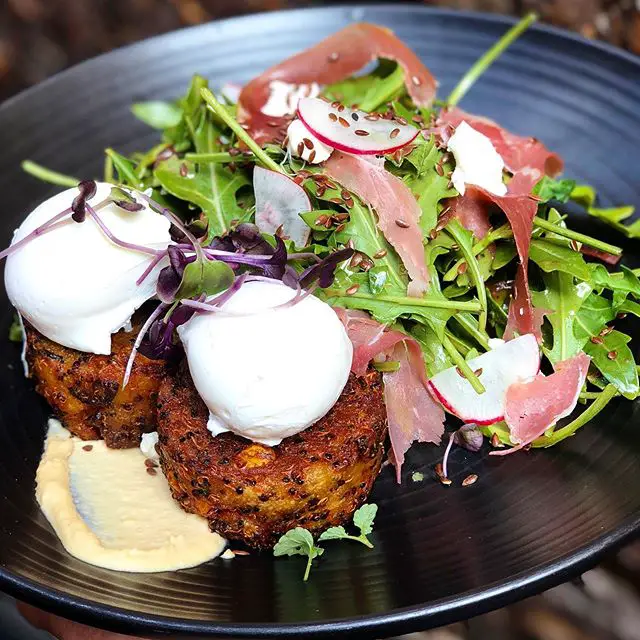 5. The Journal Café
The Journal Café is located in the middle of Melbourne, on Flinders Lane. It can be easily described as a retro café that has a good and fast serving.
The café serves a traditional breakfast such as crumpets, croissants and topped toast. If you are searching for a simple breakfast, you won't be disappointed. The Journal Café is very famous among local students and elderly people. Also, it's a very sociable place where everyone talks to each other.
The café interior has a retro feeling and has several bookshelves filled with all sorts of books. If you like reading while eating, it's a perfect place for you as you are welcomed to read any of the books in the café.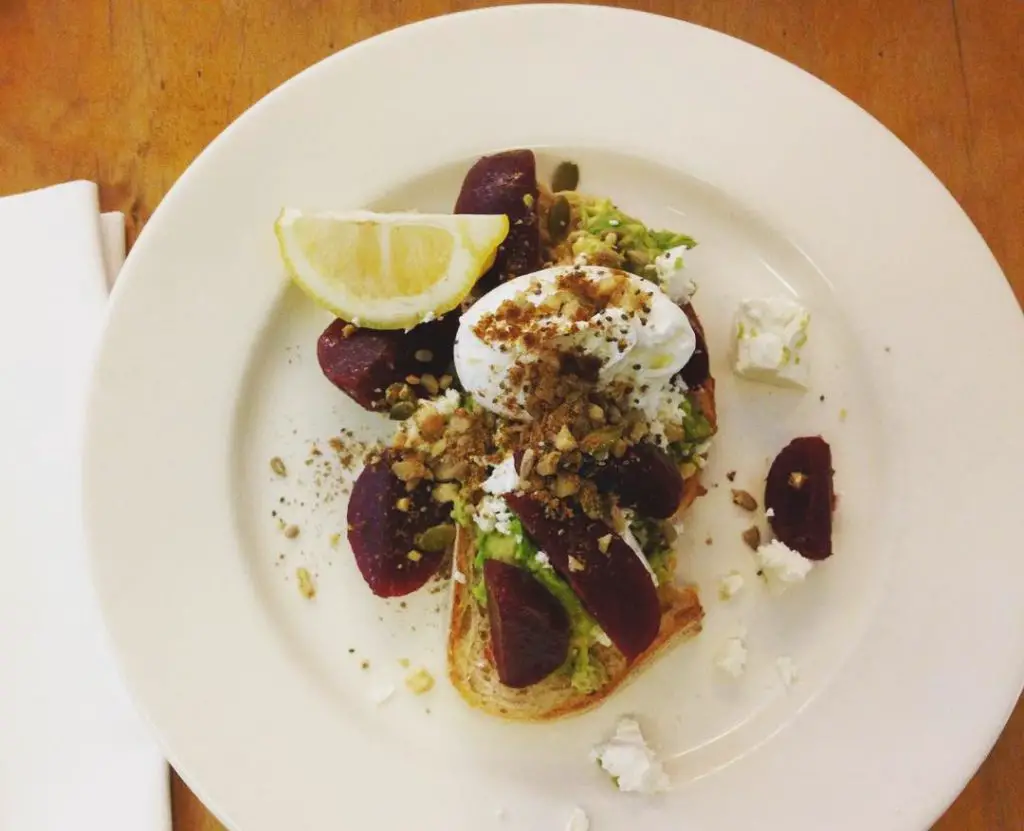 6. The Little Mule Café
The Little Mule is a tiny café in Somerset Place, Melbourne. The café is usually missed by lots of people as it is hardly noticeable.
The Little Mule specializes in breakfast and lunch, no wonder why its staff is very well known for making the best sandwiches and fresh salads in Melbourne.
The café is made to look spacious and minimalist making it very cozy and a welcoming place to be. Open plan design makes the café look more spacious and brighter. Also, it is a very sociable place so be prepared to pour your life stories to the staff and café visitors.
Another good thing is that certain times and days of the week, it serves great beer, cider, and house cocktails.
Book Hotels in Melbourne. Check out these deals
7. Grass Hoppers Feast Café
Grass Hopper's Feast Café can be easily found in Melbourne city, located close by Melbourne Town Hall. It has a very nice modern interior: ceramic tiled counter, lovely conservatory behind the counter and outside seating area.
The menu is a very basic one, but it has some great choices for breakfast such as quinoa salad, mango salad, and large baguette sandwiches.
It is a perfect café if you don't want to waste tons of money on breakfast but still want good quality food.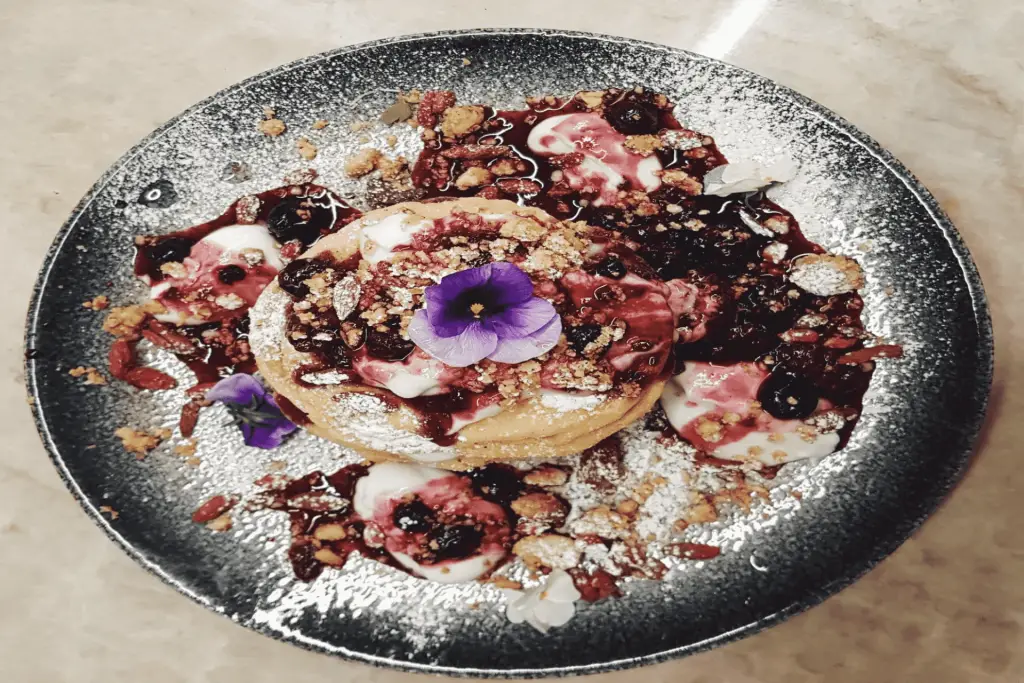 8. Dead Man Espresso
Dead Man Espresso café is the place where you will get the best breakfast in South Melbourne. This café specializes in home roasted coffee beans that makes probably the best coffee in Melbourne city.
The menu is very simple and most of the dishes you will be able to find anywhere around the city. However, the quality is completely different. All breakfast items are made from fresh local ingredients and the staff puts lots of effort to make your dish the most delicious. Their signature breakfast is smashed avocado with grapefruit, goat cheese, almonds, and radish. We highly recommend ordering it!
The interior is very simple and minimalistic but very classy. It, also, has a big open balcony that makes the café to look different from other cafes. You can enjoy your meal and coffee while seating in a balcony and watching people passing by.
9. Fitzrovia Café
Fitzrovia Café – the best breakfast St. Kilda could offer. The café is very famous among locals and visitors as it overlooks popular Albert Park and offers fantastic city views.
The café has a very distinctive interior: handmade brickwork, stained glass, Baltic pine floors and pressed tin ceilings. It has a very big and open space that makes it look very modern and elegant. It is open daily from 7 AM so if you are an early bird, this café is a great place to have your breakfast.
Fitzrovia Café dishes are a mixture of Italian and British cuisine, so you will find there very typical European options with exceptional taste. If you like to experiment, there are some great signature breakfast options.
Always look for seasonal options as their menu is constantly changing regarding the season. Also, make sure to try their specialty bakery to go with your coffee.
Make sure to have your camera with you as you won't resist the beauty of the food and interior.
Our recommendation is to book a table in advance as it's usually very busy.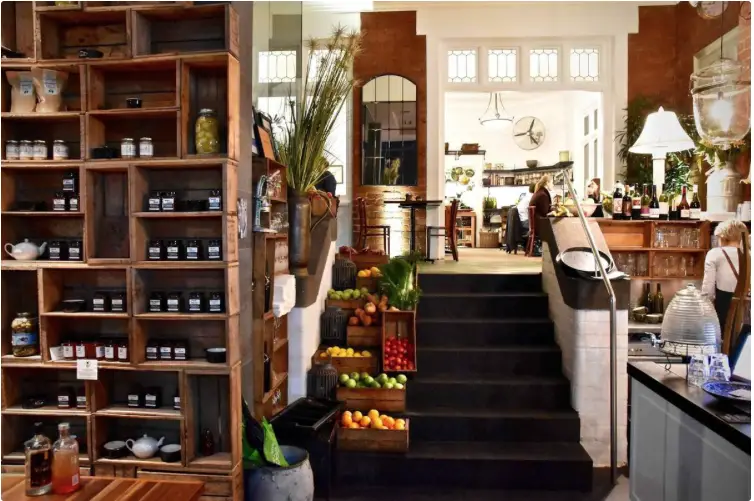 10. The Code Black Coffee
The Code Black Coffee has the best breakfast Brunswick can offer. The café is located in a warehouse that was converted into the trendy and moody café. Everything in café is black or dark colored however the staff and homemade food will make you feel welcomed and cozy.
It is famous not only for a unique interior but also for its own roasted coffee beans. You can even buy coffee beans in a bag and bring it home.
As for breakfast, we highly recommend trying their homemade crumpets and chocolate waffles. You definitely won't be disappointed.
11. Small Axe Kitchen
Small Axe Kitchen is another great place in Brunswick to enjoy breakfast. The café is very small and most likely is going to be crowded with locals. However, you can always have your breakfast to take away or reserve the table in advance.
The Small Axe Kitchen specialized in sweet breakfast options such as chocolate croissants or waffles. Also, café's latte goes really well with the sweet bakery.
In addition, this café is a great option for a traditional Australian brunch. If you go there for brunch, don't forget to order a Sicilian orange cake for a dessert as it's a café's specialty.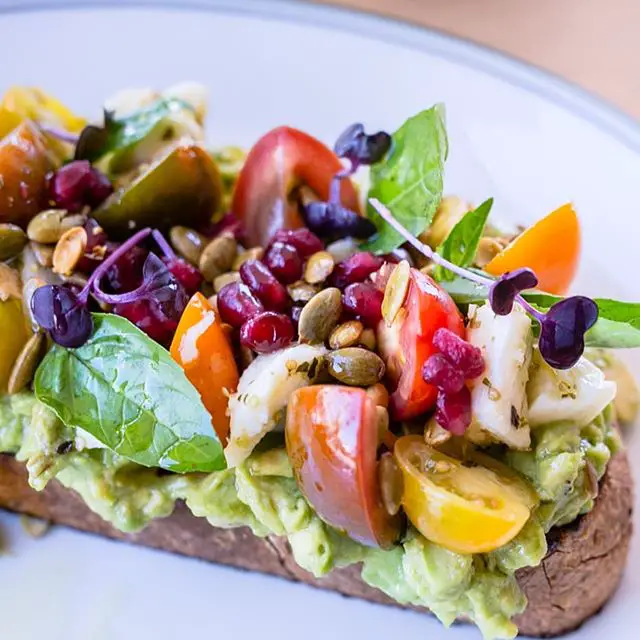 12. ENA Greek Street Food
ENA Greek Street Food is the best breakfast Southbank Melbourne could serve. All Southbank cafes are very trendy and can be quite expensive but ENA is a good choice if you don't want anything too extravagant. The café is located in Southgate mall just by the Yarra River. ENA is a greek style café serving traditional Greek street food.
The interior of a café is inspired by rustic Greece streets, beaches and buildings. It is a very airy and light café with bright blue and white furniture.
You can enjoy great homemade Greek breakfast with a very nice view overlooking the river. Everything in the menu is worth trying so just order what looks the most appealing. Also, ENA serves its own house-roasted coffee, so make sure to try it with your breakfast.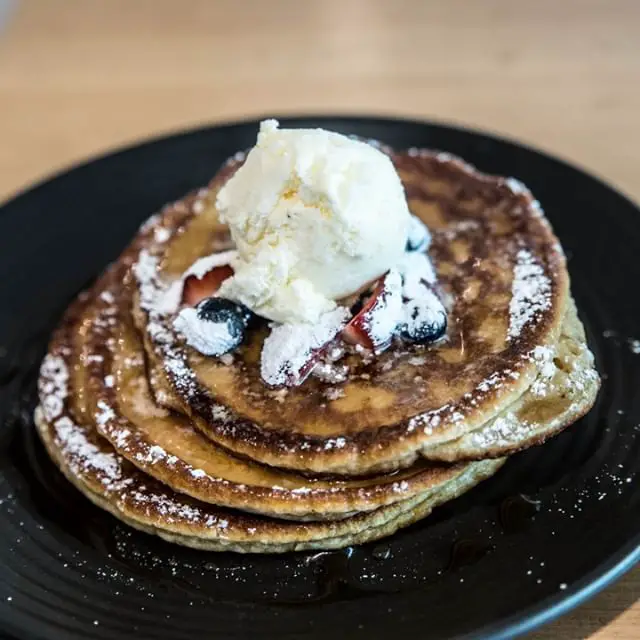 13. Rice Paper Scissors Café (Port Melbourne)
Rice Paper Scissors is a famous café in Port Melbourne. The majority of locals easily agree that it has the best breakfast Port Melbourne could offer for Asian food lovers. This café serves a mixture of South East Asian and Australian cuisine.
All the food is made to be shared like tapas but Asian style. It includes even breakfast menu items. It is a relatively cheap café that serves quite big portions – perfect if you are traveling with your friends or family.
Also, it is famous for serving great dinners and cocktails, so if you ever in doubt what to eat around the Port Melbourne, pop in this café and enjoy delicious Asian style dinner with extravagant and unique cocktails.
14. Bowery to Williamsburg
Bowery to Williamsburg is the USA style café where you can taste amazing sandwiches and mouth melting bagels. The café is located in Oliver Lane and is open from early morning till late afternoon (3 PM) so it's perfect for breakfast or lunch.
Bowery to Williamsburg is inspired by New York City subway stations and its meals are served in USA style having lots of weird combinations such as a sandwich with pretzels or chicken with waffles.
You can enjoy your breakfast with great Americano and Reese's cup for a dessert. Also, if you are in a rush, café always have a wide selection of freshly prepared breakfast deli.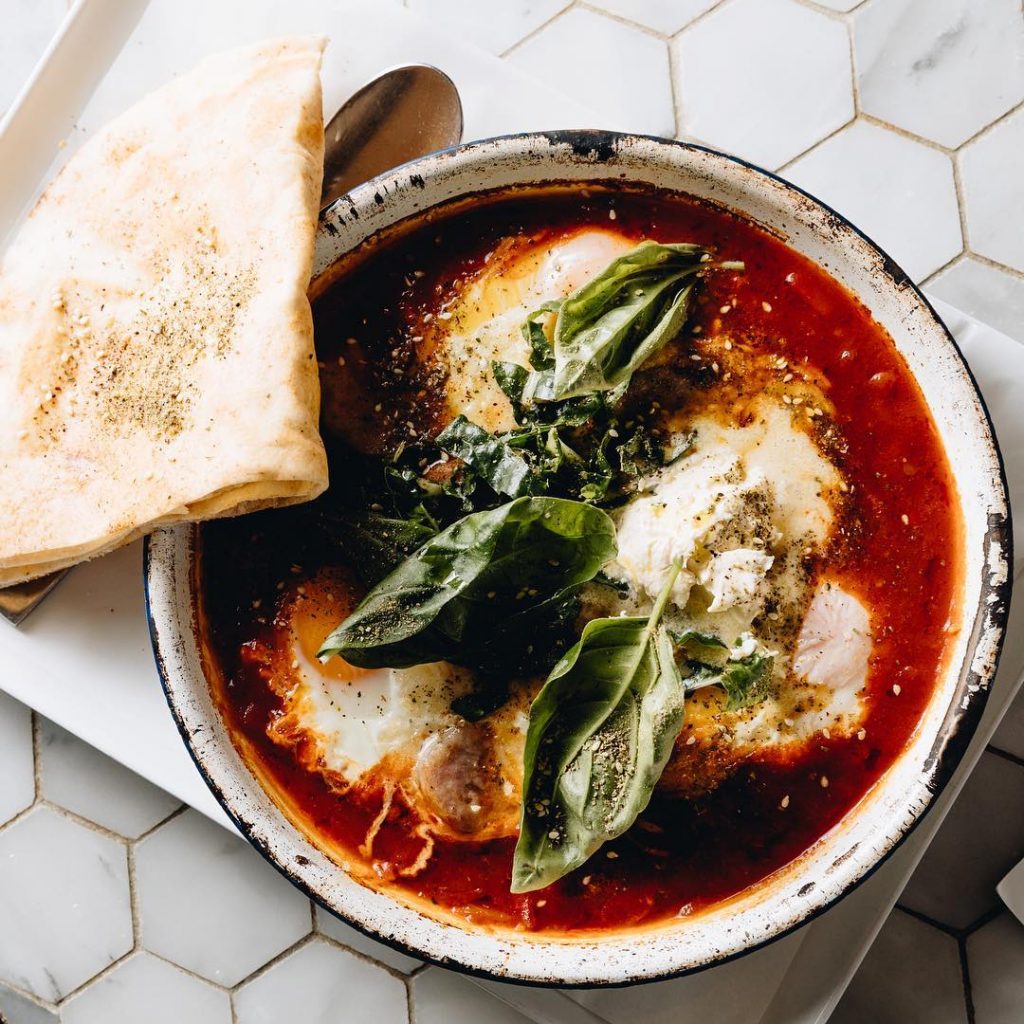 15. Operator25 Café
Operator25 café is a quite recently opened café located in the Wills street (inner city). The cafe has a very rustic feeling as its building is a heritage listed building. The sleek interior makes you feel like your great grandmother's home. Also, it is a reasonably sized café that can get crowded pretty quickly.
For early risers, Operator25 has great breakfast options made freshly from local seasonal products. It is specializing in Bircher porridge for breakfast served with exceptional latte. The breakfast is usually served until 9 AM, so if you are a little bit late – grab a brunch there. This café is also a popular place for brunch. We do highly recommend visiting this café while staying in Melbourne.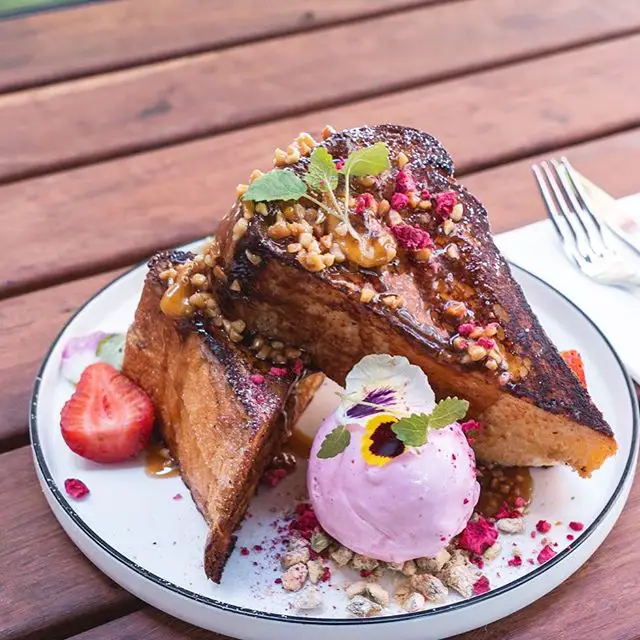 When you are travelling, make sure you have Travel Insurance. Get a quote, it takes only a minute.
16. The Kettle Black
The Kettle Black is a very relaxed but classy café that can be easily overlooked by Melbourne visitors. The interior looks very refreshing and welcoming as you will be able to see a marble counter, nice wooden stools and tons of pot plants.
It serves traditional Australian breakfast and some very innovative and unique dishes. We highly recommend tasting breakfast dishes that include house-fermented yogurt as it is said to be one of the best natural yogurts in your life.
Also, if you like seafood for breakfast, this café has some dishes that include King Island crayfish. Doesn't it sound quite exciting? We can assure you that you will feel like eating breakfast in a high-class restaurant instead of a café.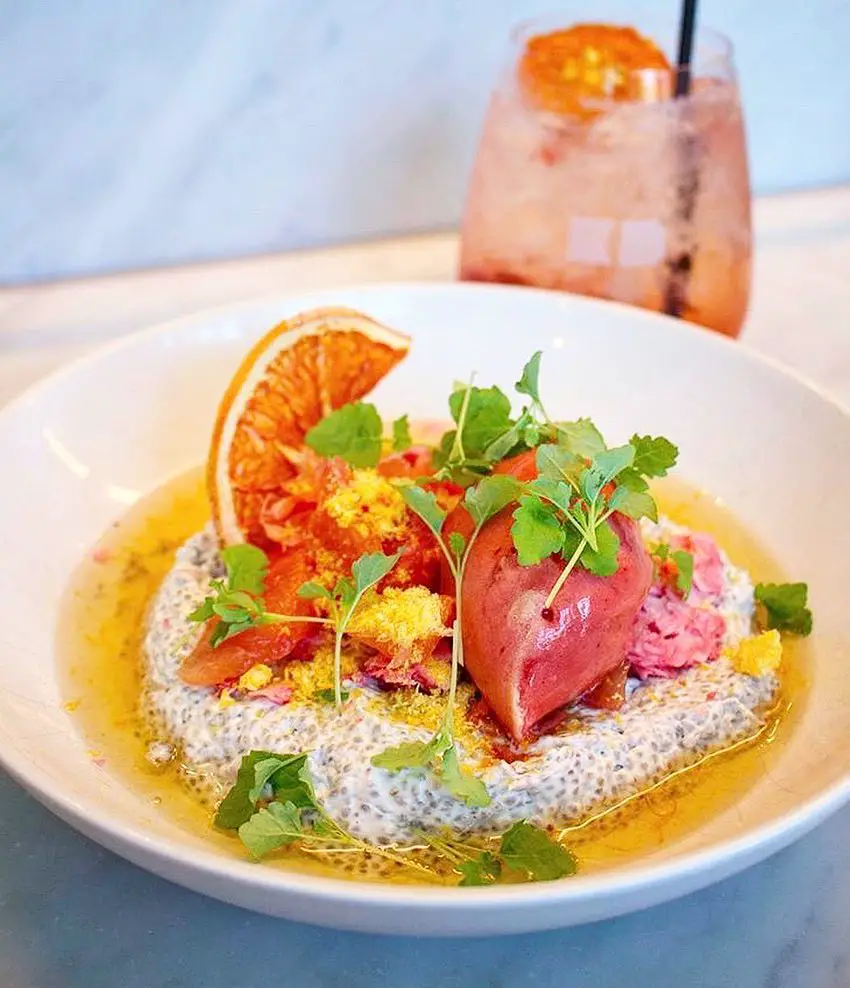 17. Monk Bodhi Dharma Café
This tiny rustic café is a full vegetarian café serving breakfast and lunch. If you desire to taste something new and made from different types of beans, select this café.
It has an exceptional barista who will recommend to you their signature breakfast menu and make you a freshly roasted coffee. Even if you aren't vegetarian, it is worth trying out this café.
Monk Bodhi Dharma café has a very simple interior design with rustic brick walls and quite a few communal wooden tables. It is a very quiet café so if you have some work to do, the atmosphere there will help you to concentrate and make your work done.
In addition, we can say that it is probably the most welcoming and the quietest café on our list.
18. Grub Fitzroy Café
Our last café in this list Grub Fitzroy Cafe, is an amazing traditional Australian café located in Moor Steet, Fitzroy area. It is a very traditional Aussie café with a traditional menu such as avocado on toast, porridge, and eggs.
So it's a great place if you want a traditional simple breakfast. Most of the ingredients are grown inside owners' greenhouses next to the café main building.
The most unique and majestic thing is that the café has a van with tables and chairs, and a garden seating area covered with plants. Also, it has a main building where people can sit during colder months as the garden and van become unsuitable for it.
It is a very welcoming café and suitable for long breakfast conversations.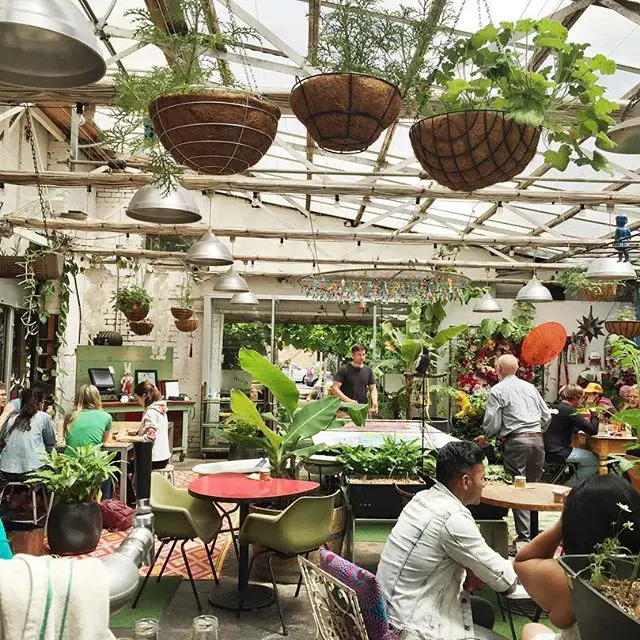 Conclusion
Melbourne is a very exciting city that offers so many great places to eat breakfast and start your day. You can find all sorts of breakfast served in Melbourne starting from traditional Aussie breakfast and ending with traditional Greek style breakfast.
There is a possibility to find very unique places with their own breakfast recipes that you won't be able to forget all your life. You will be able to find cafes for your budget and taste buds so set up your alarm and start your days in Melbourne early.
Have you enjoyed our best breakfast in Melbourne list? Do you have anything to add or recommend a place where you have eaten breakfast? Or maybe you already have your favourite café in Melbourne.
Please, comment below and let us know your opinion.