Zoos in Sydney
by Seek To Travel, May 30, 2019
What is your idea of paradise? When you are stuck at work and dreaming of "being anywhere but here" where does your mind take you?
Do your daydreams take you to high mountain peaks where you are climbing to the top of the world or does it take you lying on white sand beaches with the rhythmic and soothing sound of waves beating against the beach all around you? 
Or instead, do you dream about visiting animals from around the world all in a single location…like an aquarium or zoo? Now being that you are travelling "down under" you should know about the abundance of zoos in the heart of Sydney.
So where are the best Zoos, Petting Zoos and Aquarium in Sydney – we have a list for you!
Best Zoos in Sydney
1. Taronga Zoo
Taronga Zoo is located in the suburbs of Mosman in Sydney. The zoo opened in October 1916 and is currently managed by the Zoological Parks Board and has become one of the most famous attractions of Sydney. There are eight sections of the zoo featuring over 4000 animals.
Come visit and learn about animals from around the world! There are events held during the summer season at Taronga Zoo all with a spectacular view of Sydney Harbour.
This event is called "Twilight at Taronga" with a live music concert held on the lawns of the zoo. Do visit the information center before exploring the zoo to find out programs and session times throughout the day. The zoo is easily accessible by car and public transport (bus and ferry).
Why not come by ferry and experience the beauty of Sydney Harbour. The zoo is opened every day from 9:30 am to 5 pm.

Search Below For The Best Flight, Hotels, Accommodation Deals Online
2. Wildlife Zoo Sydney
Come and meet some of your favourite Australian animals all home to the Aussie Big Five (Kangaroos, Koalas, Wombats, Platypus and Crocodiles), Wildlife Zoo is located in Sydney's Darling Harbour.
This is a great place to visit if you are in the city and don't have a full day, it is conveniently located and is next to the SEA Life and Madame Tussauds, so if you are visiting those places then you can stop here too.
There are walking trails throughout the zoo set in their natural habitat so enjoy a fun day out filled with programs and feeding shows throughout the day in the world of animals in the heart of the city.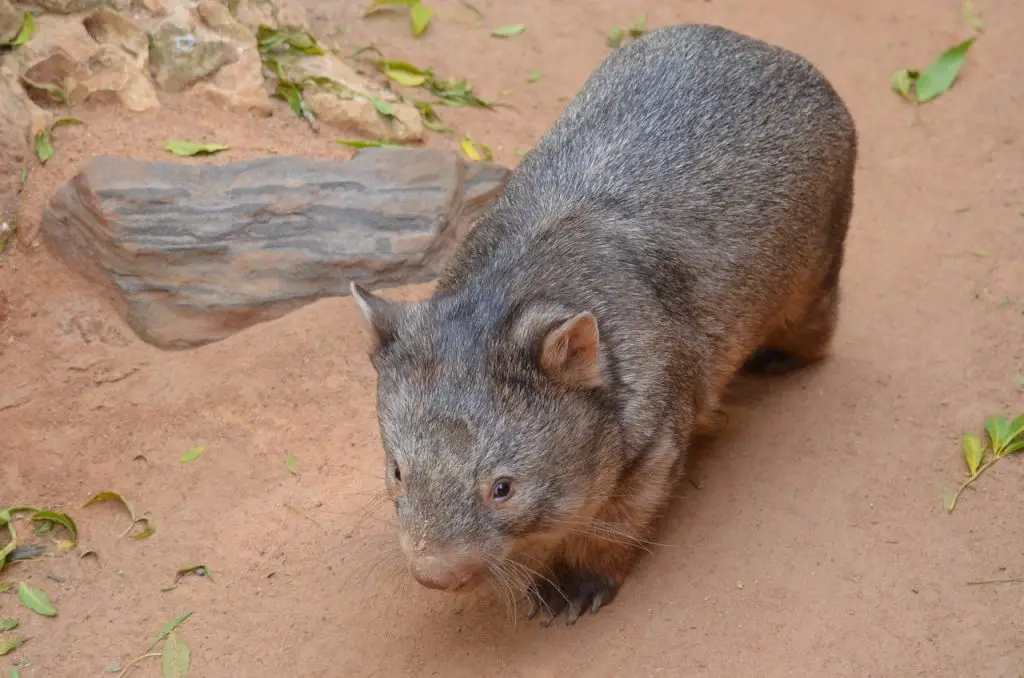 3. Symbio Zoo
Symbio Wildlife park zoo is family owned and located outside of Sydney in the suburb of Helensburgh conveniently located for easy access by car! It has become a popular zoo to visit in Sydney.
The drive to the zoo is set in a picturesque setting passing by the natural bushland of the Royal National Park. A short drive to Wollongong. The zoo is home to Australian animals and exotic animals ( red pandas, cheetahs, lemurs, meerkats, monkeys and many more).
There are feeding presentations and animal feeding programs held at the zoo throughout the day. Make sure you visit the information center for session times. This is an amazing experience for travellers of all ages.

4. Featherdale Wildlife Park
The Featherdale Wildlife Park is located in the Western Suburbs of Sydney in Doonside and focuses on Australia's native animals. The park has over 1700 native animals with more than 280 species.
It has one of the biggest collections of Koalas with three open space enclosures. You can find kangaroos, wallabies, wombats, dingos, reptiles, and birds including feeding sessions with farmyard animals. Do pack lunch and enjoy one of many picnic spots available at the park.
5. Mogo Zoo
Mogo Zoo is located on the south coast of New South Wales, about 10 minutes from Batemans Bay. It is a privately owned zoo that is home to many exotic and endangered animals.
One of the great things about this zoo is that it organizes and sponsors a youth program called "Junior Ambassador". This is a great educational program for those aged between 6-12 who has a passion for animals.
You can find animals that wander the Savannah plains such as the zebras, rhinos and giraffes. The zoo allows visitors to have hands on experience with the animals by letting them get up close and take part in the feeding program.

6. Calmsley Hill City Farm
Calmsley Hill Farm is located in Abbotsbury in NSW and is an interactive farm, home to many farmyard animals. You will have a fun filled day with the family.
When you purchase your entry ticket, you can also buy an animal feed bag for $2. It is a must so be sure to reach the farm early as the feed bag may run out especially with the number of visitors who come to visit every day.
You can get up close with the animals and feed them. There are shows throughout the day as well as the popular tractor ride around the farm at a small cost. Bring along your own food for a picnic or make use of the electric BBQ available around the farm.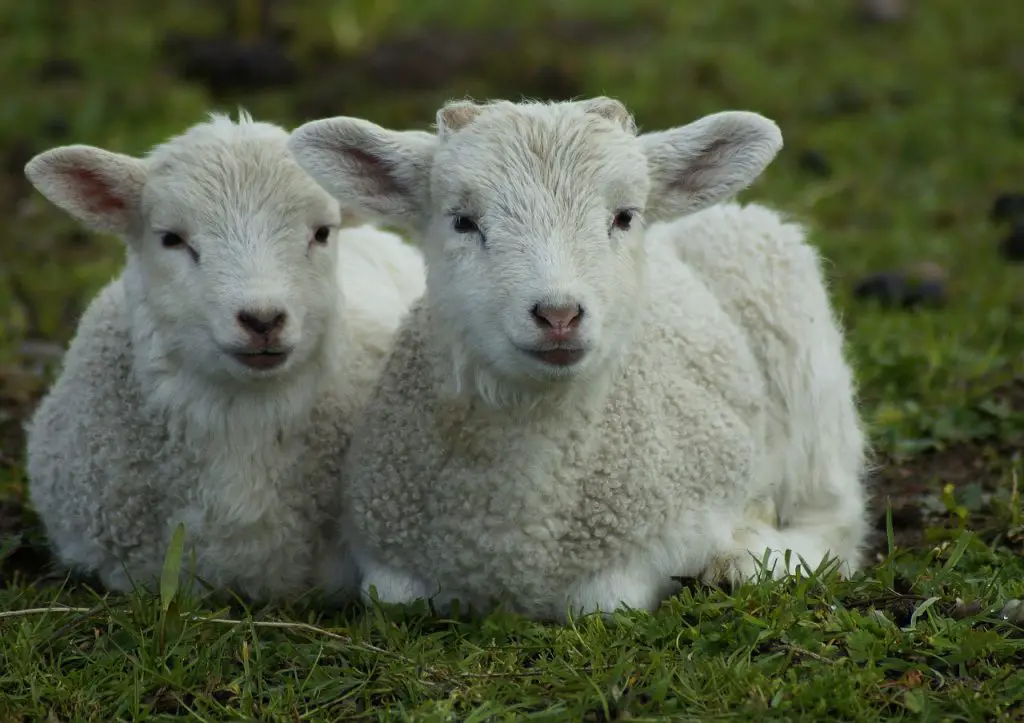 7. Golden Ridge Animal Farm
"Be a farmer for a day" at Golden Ridge Farm! This farm has become one of the most popular places to visit in the Hills District of Sydney in Dural. It is an interactive farm where you can feed the animals, hold baby chicks, rabbits and ducks as well as milking cows. Highly recommended if you are traveling to Sydney with small children!
Please note: Booking is essential via phone or email prior to visiting. It is more like a farm "tour" so make sure you arrive on time for your tour! The program duration will be 1 hour to 1 and half hours. It is advised to reach the farm 15 minutes before the scheduled time.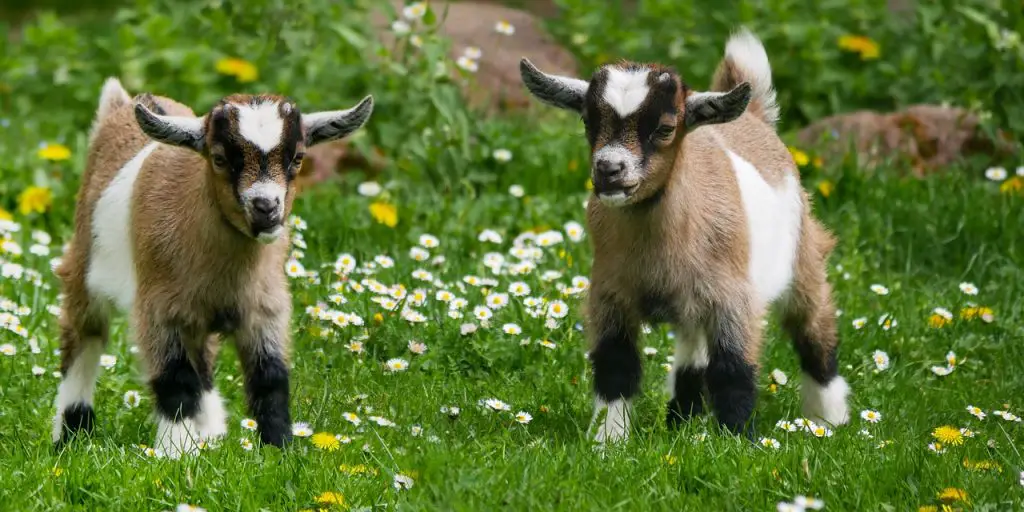 Check Below Price To Save On Passes
8. Koala Park Sanctuary
Koala Park Sanctuary is a privately owned park located in West Pennant Hills. This park is home to main koalas, the wildlife park opened in the 1930s by founder Noel Burnet who built the sanctuary due to the concerns of the number of koalas being used for the fur trade.
You can meet up close to some of the other animals such as wombats, kangaroos, reptiles, dingos and many Australian native birds all set in a lush Australian Rainforest Environment. This will be a memorable experience for everyone travelling with you to beautiful Sydney.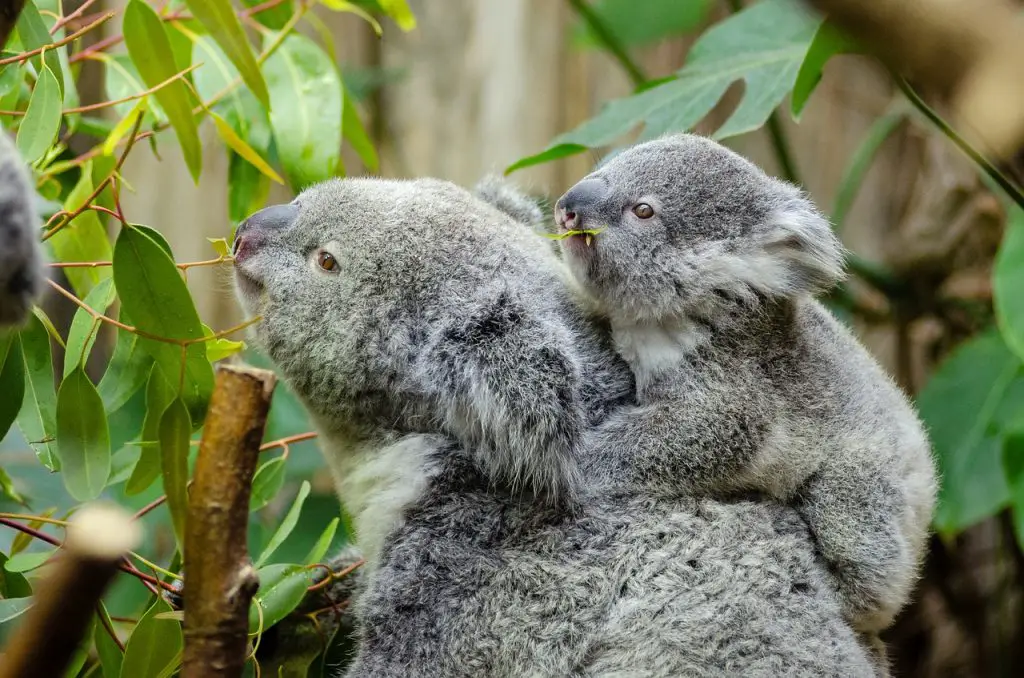 9. Sea Life Sydney Aquarium
Do you remember watching Finding Dory? Well if you've watched the movie you can spot Dory just like the movie in the Sea Life Sydney Aquarium! It is located in Darling Harbour next to the Wildlife Zoo and Madame Tussauds.
The Sydney Aquarium is known to be one of the largest aquariums in the world with more than 13,000 animals in the water Learn about the phenomena of the Great Barrier Reef.
You can enjoy meeting some of the marine turtles on a glass bottom boat, explore dugong island, penguins and walk through the underwater world of shark valley. Why not take on an exhilarating experience of a lifetime on taking a dive with the sharks or organise a romantic dining experience with that special someone.
There are endless things to learn when you are walking around the Sea Life Sydney Aquarium. Enjoy the day out with the family in the wonderful world of colours.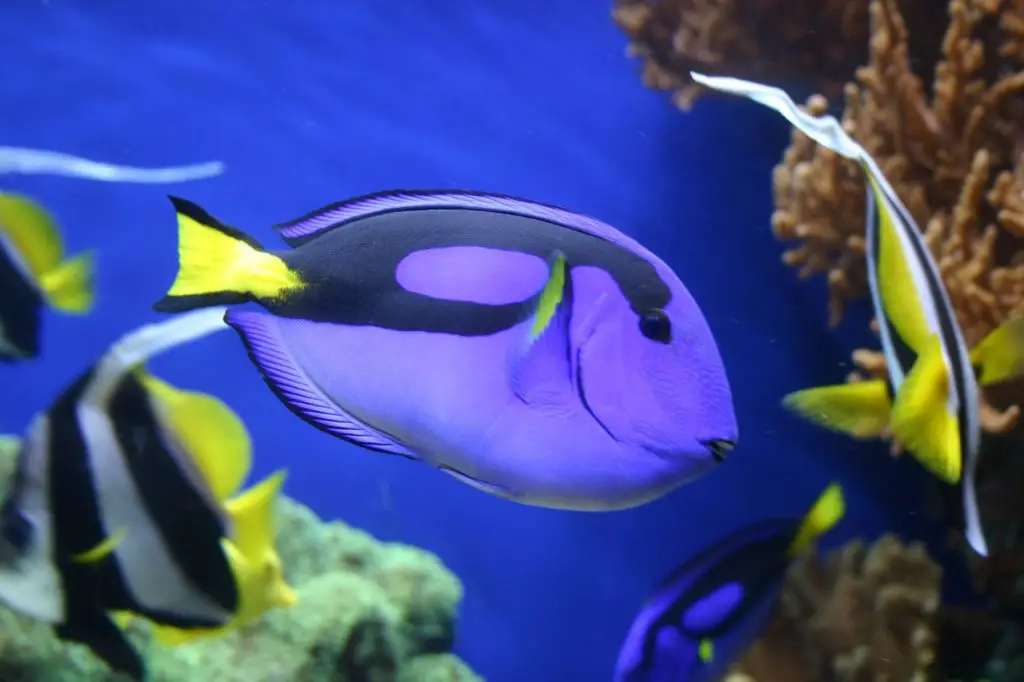 10. Australian Reptile Park
The Australian Reptile Park is located in Somersby in the Central Coast of NSW. It is easily accessible by car and can be seen on the way to the Central Coast, right off the freeway.
This is the only park in Australia that is dedicated to reptiles. The park is committed to the Venom Milking Program which involves milking venom from venomous snakes and spiders to help save more than 300 lives a year making it the most venom supplier.
Not only is this an amazing reptile park but it is also has a great petting zoo where you can feed kangaroos, handle snakes, lizards, birds and many more animals. There are many educational programs that you can take part in, simply ask at their information center for the session times and cost.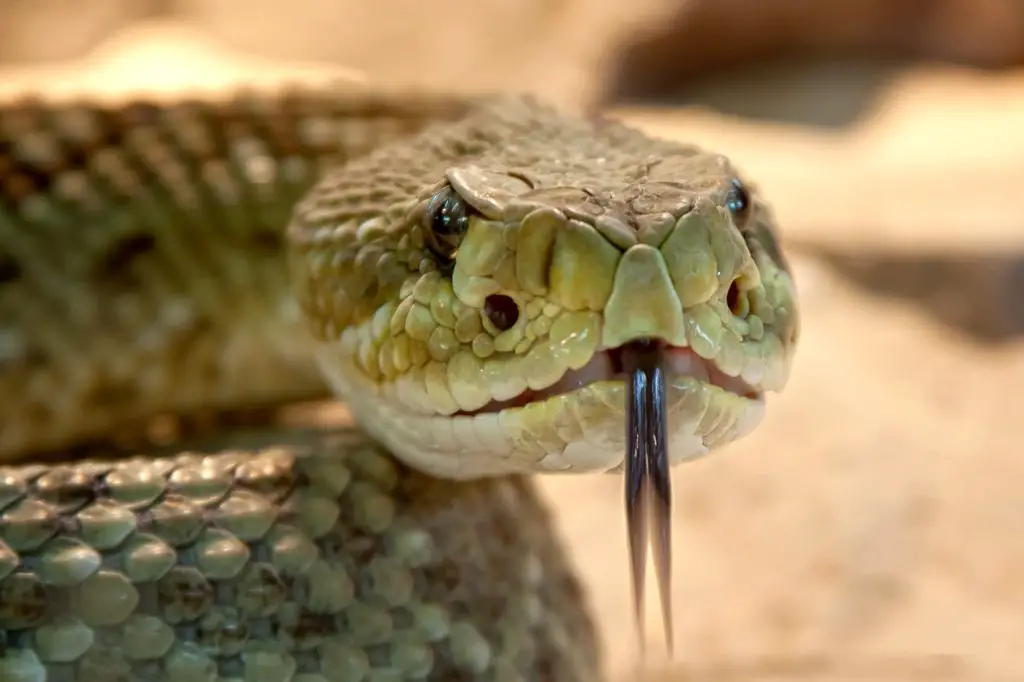 11. Australian Walkabout Wildlife Park
Have you ever wanted to go on a Walkabout? Now you are able to do so with the Australian Walkabout Wildlife Park. Now, this isn't any ordinary park that you visit during the day.
At the Walkabout park, you can visit at night or even plan an overnight excursion while you are being taken on a walkabout of knowledge into the Aboriginal site, taste wild growing bush tucker and have a deep appreciation of the earth and every living being on it.
This park was established to help protect animals, common or endangered, and to help visitors immerse themselves deep into the wildlife world just as the Aboriginals do. Now let's go back to the awesome activities you can do here, like "wild night out" where you, a spotlight and a ranger head out to see nocturnal animals.
Afterward, you gather around the fire just as the Aboriginals would and share stories while roasting marshmallows! Or what about "Wild sleep out"? Here you can sleep safe in the real Aussie bush. You can do your own thing or join a ranger-led tour. Go wildlife spotlighting.
Check Below Prices on Tours
12. Devil Ark
The Devil Ark is a preservation program focusing on saving Tasmania devils from extinction. This program was established in 2011 and is currently located in Barrington Tops in New South Wales.
Tasmanian devils are dying from an aggressive parasitic cancer known as devil facial tumor disease. The program raises healthy Tasmanian devils to produce offsprings in a natural environment therefore Barrington Tops is the ideal location with similar weather conditions to Tasmania.

13. Nancy's Freedom Farm
Nancy's Freedom Farm is privately owned and operated as a Free-Range Farm. The farm is managed and organized by Nancy. Nancy's freedom farm has operated for over 15 years and aims to provide quality Free Range chicken eggs.
This farm is a combination of a farm and a petting zoo. The farm tour costs $15 and it is advised to book tours by appointments.

14. Western Sydney Zoo
Coming soon to Sydney! Shaping up to be a world-class zoo that is going to become one of the main zoo attractions of Sydney.
Being able to embrace the technology side of the 21st century, this zoo is going to be amazing! Be sure to come and visit after it opens!
15. Butterfly Farm Dural
The Butterfly Farm in Dural is the perfect place to visit especially for families. Here you will find a colourful collection of butterflies. There is also the Indy 800 Kart Track, a Skiing and Picnic area, convention center and of course the butterfly museum.


16. Newington Nature Reserve
This 47-hectare reserve is divided into two disparate parts – one is a 13-hectare relic woodland of Sydney Turpentine-Ironbark Forest, and the other is a 34-hectare engineered wetland system.
The reserve provides the perfect habitat for many vegetation and wildlife species, including migratory birds that are protected. This is a great location to do some bird watching or observing nature within the Australia wildlife preserve.
Check Below Price To Save On Passes
Conclusion 
There is a huge wildlife presence in Sydney, and we hope that you embrace every aspect and are compelled to participate by sharing the education of what these programs are doing for our mother nature. Australia is very proud of the preservation they have created, not just in Sydney but around the country.
Sydney does have a much higher concentration of wildlife preservation and zoos within the city than most places. We hope that you enjoy your trip to Sydney and find yourself visiting some of these wonderful places and take home a memorable experience of Sydney's wildlife.
Related Articles:
Travel from Sydney to Newcastle guide
Best things to do in Sydney at night