Things to do in Perth
by Seek To Travel, February 26, 2019
If you are planning a trip to Australia, I am sure you've got plans to go to Sydney, a visit to dive or snorkel in the Great Barrier Reef or a side trip to Melbourne. Well, these are always great options but let's not forget about the Western part of Australia.
This is a hidden gem of Australia that tends to get overlooked when there are bigger cities to visit and reefs to swim, but having Perth on your list of places in Australia is absolutely recommended.
So now let's dig into all the amazing things to do in Perth.
Best Things to do in Perth
1. Swan Valley
Swan Valley is a great place to visit if you are looking to start or end your trip with a long weekend near Perth. You can decide to just go up and spend the day at any point during your visit to Western Australia. This Valley is a fast 25-minute drive from Perth and what you'll find in this valley is worth the short drive.
With worldwide known wineries, breweries and distilleries any young traveler or couple would love to venture through Swan Valley. Generations have devoted their lives to tradition and passions that are invested into the soil here in Swan Valley.
You can go shopping at the countless gourmet artisan shops, markets, art studios, and handcrafted stores or spend an entire day here wandering between shops.
The food you will taste will absolutely blow your mind! Here, world-class chefs have made their home or made it a destination for "cooking vacations" taking over top kitchens. Part of the reason why that is is because of the earth. This Valley is any chef's dream for serving "farm to platter" meals.
Get lost in activities, there are over 150 things to see and do in this area and all in close proximity to one another.
Related Article: Free Things to do in Brisbane
2. Kings Park and Botanical Gardens
Kings Park is rightly named, this park is HUGE!! One of the largest and most beautiful inner city parks in the WORLD! I know – crazy! Here is where cross cultures collide with one another and rich history is shared between the two.
The European and Aboriginal cultures have both laid a claim to Australia, however, after many years they have learned to live in harmony with one another. Their long history, contemporary culture is integrated within the park around every corner with potted plants.
If you are traveling with your family this park is amazing! And it is FREE! Anyone who has traveled to Central Park in New York City, you'll be able to relate Kings Park Perth and Botanical Gardens to it.
There are concerts after dark, education classes, Rio Tinto Naturescapes (the dedicated kid's park) and over 400 hectares of the park are protected bushland!
You could spend a day or a week in this park and still not get tired of visiting it – since there is always something going on or something to see! Tons of fun for kids, families and those searching for a beautiful and relaxing day surrounded by nature!
And if you want 360-degree view of the park and cityscape there is a hike – fair warning you have to climb all 202 steps to get to the top. I felt like I had just climbed the Eiffel Tower when I was done but the view was worth it – and there was a nice cool breeze too.
Related Article: Things to do in Melbourne at Night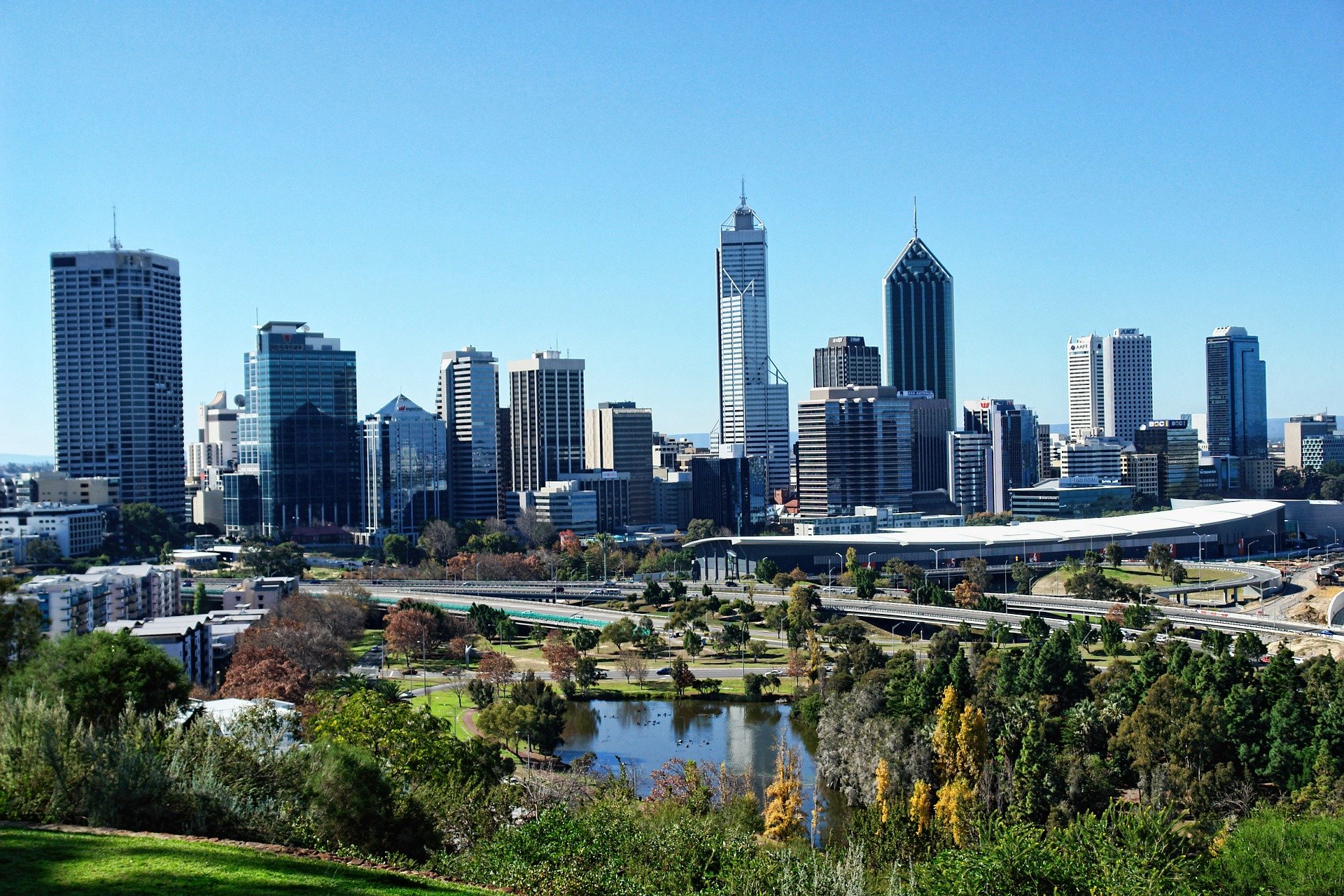 3. Fremantle Prison
This activity is for those who enjoy a little architecture appreciation and a different experience looking into Western Australia's history – a darker side. You can either tour the prison yourself or join a guided tour.
There are five guided Fremantle Prison tours. Each giving you a different aspect of the prison: "Convict Prison", "Behind Bars", "True Crime", "Tunnel Tours" and "Torchlight Tour".
To give you a little history, this prison received its first prisoner in 1850. It was known first as the "Convict Establishment", before the harbour that was bringing in most of the prisoners helped rename it to Fremantle Prison.
Almost 10,000 convicts came through the prison between 1850 and 1868! Unlike many of the 19th century prisons, Fremantle Prison was coed and a prison of all ages. Men, women and children all were chained up here.
The prison switched from just housing imperial convicts to a military detention center during WWII. The Prison was decommissioned in 1991 and now is open to the public to ensure that this portion of our history is not forgotten or overlooked.
Related Article: Things to do in Adelaide for Free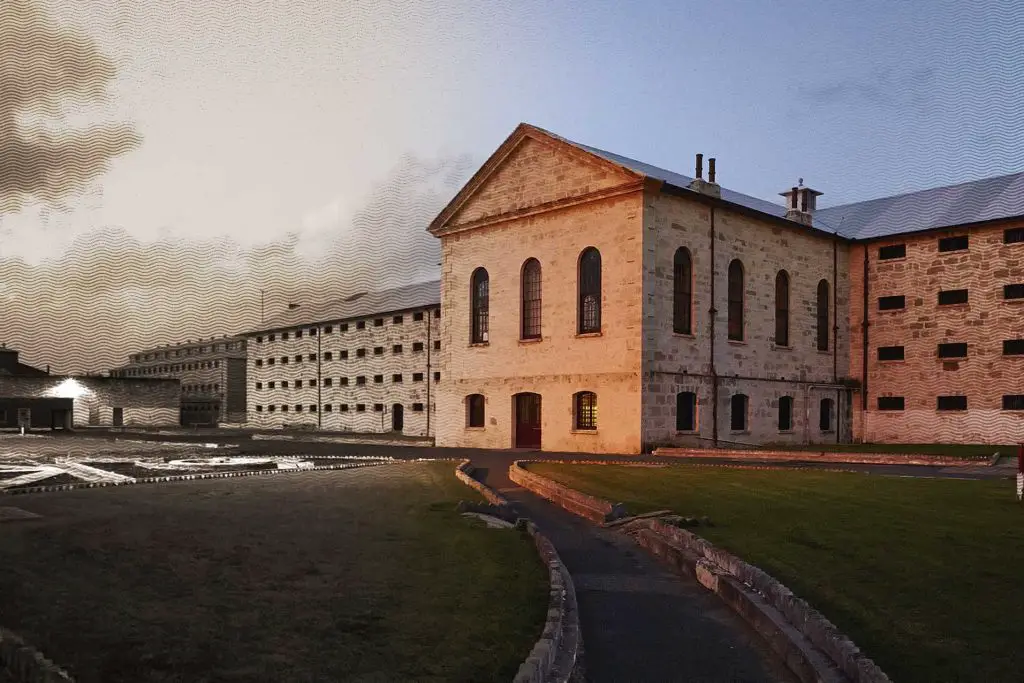 4. Penguin Island
This is going to be one of the coolest things that you might see during your visit, in my very unbiased opinion. Penguin island is a little over 12 ha of land that is home to over 1,200 penguins! This is the largest population of penguins in Western Australia so making the trip out to visit the colony is absolutely worth it!
Now, the ferry crossing fees can be known to be a little high, but it is worth it to see the penguins, of this magnitude, in the wild first hand. There is a separate fee for the ferry and to visit the penguins (just fair warning). This is a place you can spend for hours!
It isn't just visiting the penguins, you can go swimming, have a picnic or enjoy playing on the beach! I highly recommend this for those traveling with families! The kids will love it and it will be a very memorable experience for everyone who joins you!
Related Article: Things to do in Tasmania
5. Perth Zoo
Since we are already talking about visiting animals, let's move onto talking about the ZOO! Okay, this might just be me, but I LOVE THE ZOO! I have ever since I was a kid and everyone in my family is always down for visiting a zoo when we travel.
I think this is because they think it is cool to see animals that are native to us as exhibits on the other side of the world.
Zoos are always a great place for families to come and spend a day and the Perth Zoo is no different! Though this zoo is smaller than, let's say, the San Diego Zoo, the bright side is you won't have to worry about whether or not it is open.
This zoo has been open every day since it first opened its doors over a century ago!
A fact they are very proud of, the price is pretty average for visiting a zoo but it is a great way to spend an afternoon with the family.
Related Article: Things to do in Geelong, Australia
6. Aquarium of Western Australia
Once again, talking about animals here. Well, AQWA is not one to miss! You could spend more than one day here because every day is different.
They have things like mermaid schools, exclusive adult only nights, evening events, special speakers, free toddler Fridays, Hard Hat diving (we are talking old school equipment on that one, the guy has been diving in this same type of equipment since the 1960s) and the list goes on and on.
And of course, since Australia is home to the Great Barrier Reef (though that is on the other side of the country) you know that this aquarium won't disappoint any visitors of any age.
AQWA believes that aquariums should be hands on, so not only can you have a "shark sleepover" (come on how cool is that?!) but you can go diving or snorkel with sharks in their tank or be introduced to SCUBA for the first time in some of the tanks, surrounded by fish while being just barely under the surface.
All SCUBA equipment gear is included, and it only takes an hour of your day, but it opens you up to a whole new world of adventure with SCUBA!
7. Fremantle Market
Remember that prison we were talking about before? Well, if you wanted to skip the dark history come out to shop at the harbour, Fremantle Harbor!
There is beautiful handmade items, spices and herb markets, music around every corner all based with an amazing history! This market was first opened in 1897 by horse and cart!
The beautiful Victorian buildings arising from the streets make the perfect location for the community to gather for a market. There was another building, but it was destroyed and one of the only buildings in Australia that are still used for its original purpose.
If you are like me, you LOVE markets! There are always amazing things to see and it seems like every market, even if they are similar in many ways, is all different.
The Fremantle Market is no different – and if you are looking to dig your roots in for a while as a nomad traveler or to make a more "forever" home, and you have something to sell, you can get your very own stall here! There are lots of opportunities to lease a stall for your business. Pretty cool huh?
8. Nightlife in Perth
The nightlife in Perth is lively! If you are looking for Things to do in Perth at night, here are some noteworthy spots to spend your nights:
9. Jungle Gym Perth
In case you hit one of the rainy days in Perth and you are traveling with kids – parents, this is your salvation!
Jungle Gym Perth is an indoor activity playhouse that is perfect to help ware down your little ones and it is air conditioned! You can purchase day passes for the family.
Check out the best accommodation deals in Australia

10. Winter Travelers
In comparison to other places in the world, Perth winters aren't so bad. In fact, they are fairly mild, though we would deter any beachgoers – it is still chilly enough to not enjoy a day laying on the beach but no worries!
There is still plenty to do around Perth in the winter months (and that is Australian winter months).
You can take a hot yoga class, get cozy and listen to live music and have a cocktail at Rodney's Bait n Tackle Bar, take yourself to the spa, wander the countless art galleries, visit the Luna theater and catch a movie, be wined and dined at some of the best restaurants (Lallah Rookh, No Mafia, Il Lido, Brika and Lucky Chans).
This list includes things you can do to relax for your winter holiday and there isn't a lack of things to do while cozying up to a couch and relax the day away!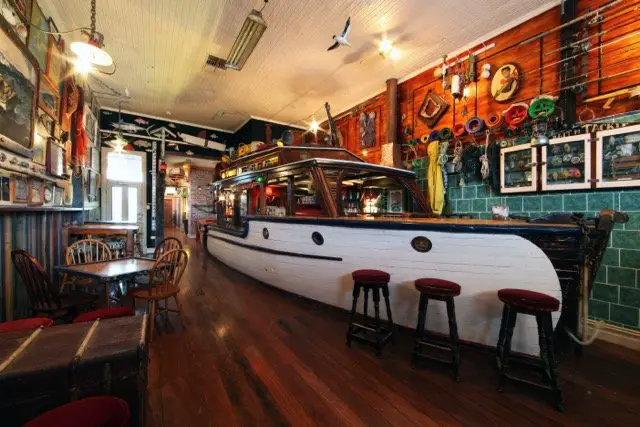 11. Cottesloe Beach
The locals call this beach "Cott" and this is one of Australia's iconic beaches. It only takes you 20 minutes if you are using public transportation. Only about five minutes if you are driving yourself. This beach is known for the beautiful clear water, the choice waves for surfers and even dolphin spotting on a good day!
Bring food and have a picnic on the beach or enjoy the sea of food trucks that park conveniently near the beach for hungry surfers or thirsty toddlers and everyone in between.
12. Northbridge Piazza
This Piazza is one of the coolest piazzas in the city! Come and stay a while for live music or sit under a tree with a cup of coffee and watch the sunset while the piazza comes alive. You can see musical shows, sports displays and street artists. Come out to spend the evening away under the stars.
I've backpacked this particular area and when I was "balling on a budget" I loved hanging out at the Piazza and being able to just people watch the evening away.
13. Take the Kids to Scitech
If you want to spend a fun weekend with your family – I suggest taking them to Scitech. This is an interactive museum that is science and a planetarium all in one! Some of these exhibits have traveled around the world on special science tours.
Engage your children's brains with science, technology, engineering and mathematics designed in a way to interact brains of all ages! When I went there were special exhibits that were on display and even an exhibit that was borrowed from NASA! How cool is that! Needless to say, the whole family will enjoy a long afternoon at Scitech.
Tips and Helpful Links:

Accommodation: For the best Accommodation deals – Check Booking.com

Travel Insurance: We recommend World Nomad for Travel Insurance. Its super quick to check the price. Check price here

Flight Deals: We recommend Skyscanner. Check the deals here
Conclusion
Perth is a beautiful and interactive location for a vacation. Beaches, food, art! There is something for everyone – Australia is a wonderful place to explore and with such diversity from one side of the country you will always find something to do that is right up your alley.
One thing that I didn't cover a lot on in this article is the water – which is odd being a harbour city right on the water. The reason why is because I wanted to include it in the summary. The water is based on the culture itself, much like visiting the Pacific Islands. Water isn't just what surrounds them, but it is part of their very culture.
In Perth, you can lounge by the water on a beach, snorkel with thousands of species of fishes, dolphins, manta rays, whale sharks! There are even some species of whales that migrate to Australia to find warmer waters.
This is where Sailors have lost their souls to the sea – it is truly a romantic place to visit. I went with a friend who got seasick! Of all things! And she now dreams of seascape sunsets – it captures your heart in such a way that it sinks into your soul and you never let it go.
Australia and especially along the Perth coast, like we talked about before, has rich – sun-soaked soil that produces some of the best product. The local foods are going to blow your mind – the flavours are unlike anything you will taste anywhere else.
This includes WINE! The wine in this region is nearly 200 years old! Some of the most popular wines you'll taste in the Southern Hemisphere, which says a lot because Australian wines are incredibly famous around the world.
Needless to say, this is an area of the world that, if you like wines, you should do tastings anywhere that you can! Also, the prices in Perth can't be beaten!
Whatever draws on your heartstring – Perth has it! Plan your trip today, we are here to help you if you need help with your seeking details or your wanderlust ways!
We would love to hear from you. What are some of your best things to do in Perth? Please comment below.