22 Things to do in the UK
by Seek To Travel , February 27, 2019
The United Kingdom is bursting with interesting, cultural, and unique things to do. If you're deciding to travel around the UK, booking a holiday there, or looking for interesting things to do, you're in the right place.
Not only does the UK have some of the most fascinating places to visit, but they also possess historical landmarks that have shaped the entire country, and sometimes the world.
Well, without further ado, let's dive into the extensive list of top things to do in the UK.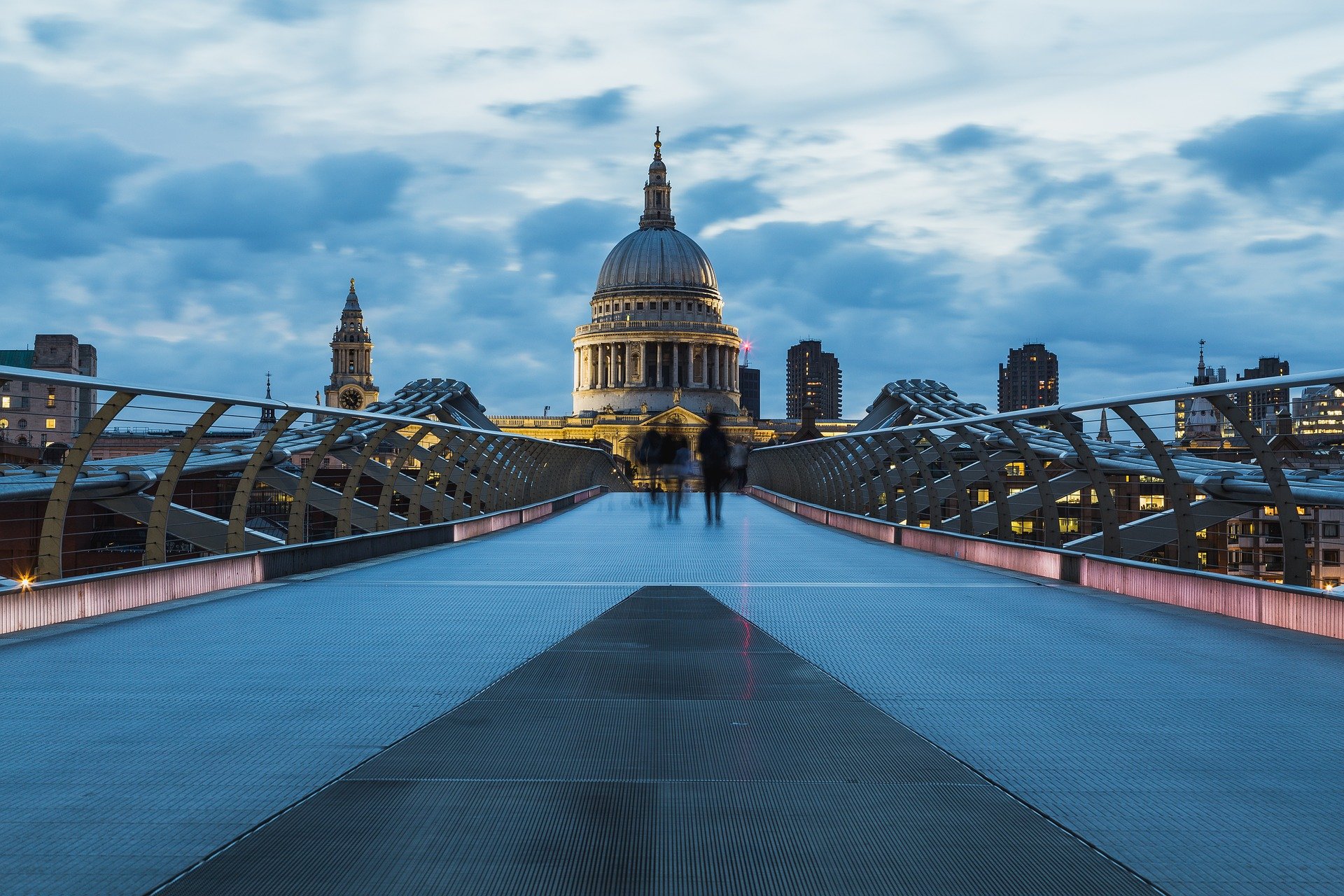 22 Best Things to do in the UK
1. Take a trip to Bath
Well, it's no secret that there are things to do in bath, UK. It's a wonderful city best known for its Roman baths. Before you ask, no Bath wasn't named after the Roman baths (although that would be fun), it was actually named after a Roman goddess.
However, if you need a great way to remember what you can do in baths – the name is a great place to begin.
You can also take a trip to the Bath Abbey, Pulteney Bridge and wander around some of the incredible shops. We also love taking a trip to the Jane Austen Centre – it's nice to honor a literary genius.
Bath is a stunning city. It's definitely worth a trip to.
Related Article: Things to do in Birmingham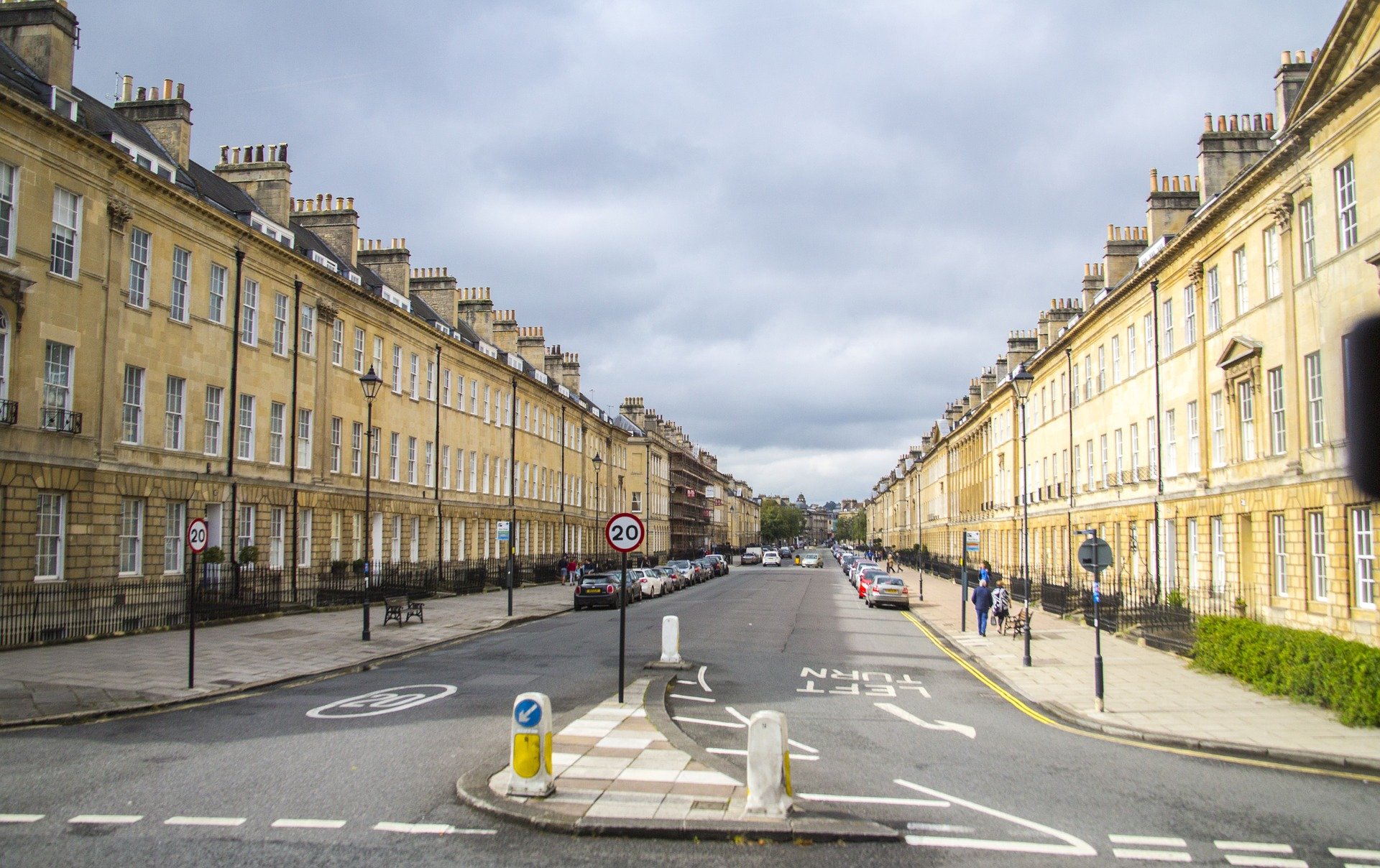 2. Why not visit the city of Brighton?
Again, another wonderful city that deserves a point all on its own. If you're looking for things to do in Brighton, UK, you won't be disappointed.
Brighton is a seaside city, meaning you're treated to Piers and Marinas, order some fish and chips and build a sandcastle, like true Brit style.
You can also take a trip to the iconic Royal Pavillion. Don't forget to take a few snaps for Instagram.
If you're interested, Brighton also holds one of the best international pride festivals ever. They're usually held in July or August – and is super exciting.

3. Make your way around Newcastle
Ah, Newcastle – home of Billy Elliot, the Angel of the North, and Geordie Shore. What a mixture of creations.
That's what makes Newcastle so wonderful, though. It's a mixture of everything weird and wonderful – a diverse, accepting city that will welcome you with open arms.
If you're looking for things to do in Newcastle, UK, you've got a wide array of options. Not only do they have a bustling nightlife, but they also have incredible shops and fascinating historical places.
We recommend taking a photo with the Angel of the North, making your way to Newcastle Castle and admiring the views from the River Tyne.
What a beautiful city.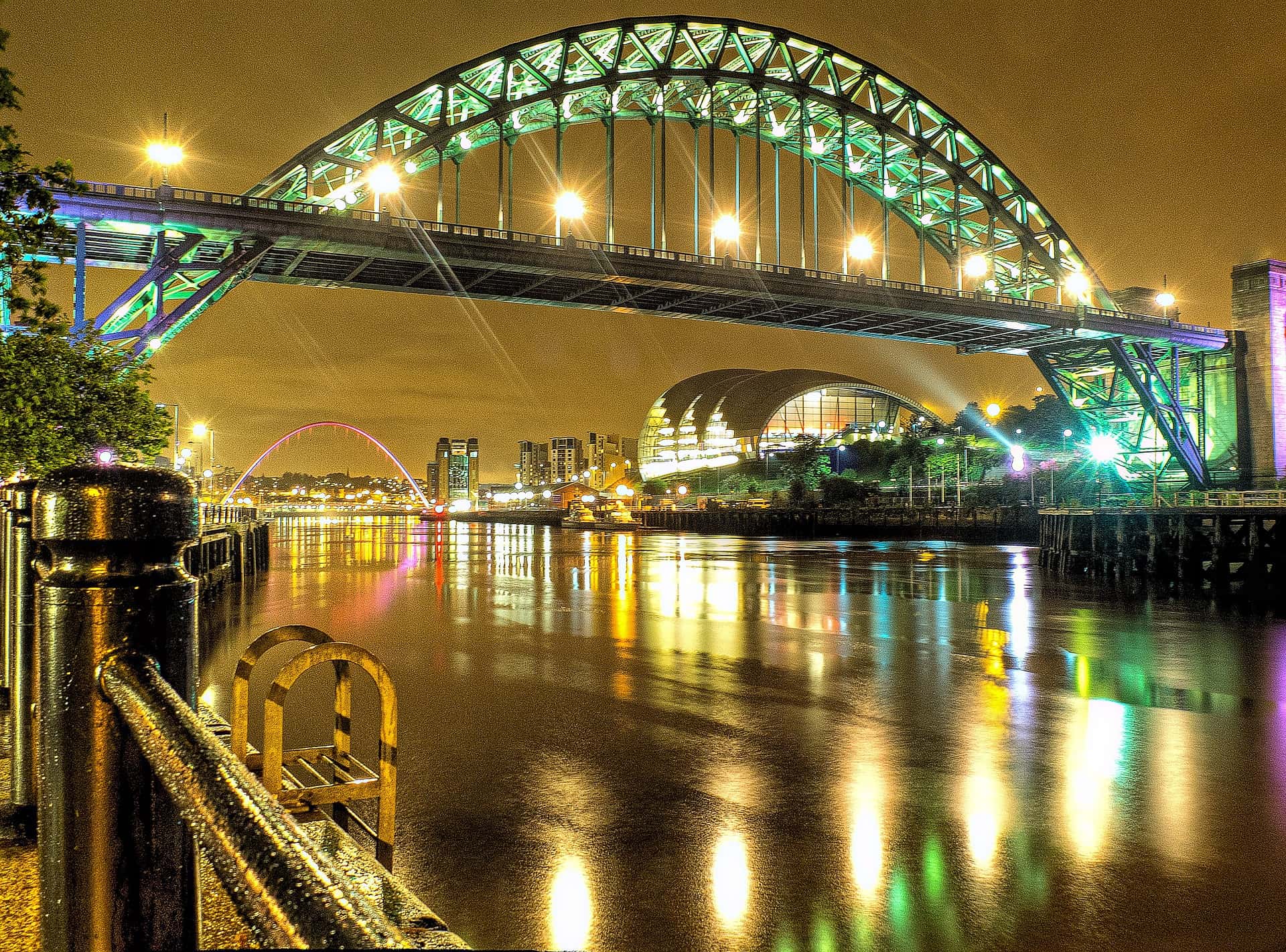 4. Travel back in time in York
If you're a Potterhead, you'll probably be very much aware of what York has to offer.
Have you ever heard of Diagon Alley? Of course, you have. Do you want to visit the real-life street? York is the place for you. Named 'The Shambles', York gives you a magical experience. You truly feel like you've jumped into a fictional world.
Other things to do in York, UK, are taking a trip to the York Minister, wandering around the National Railway Museum, and admiring York castle museum.
You're spoilt for choice.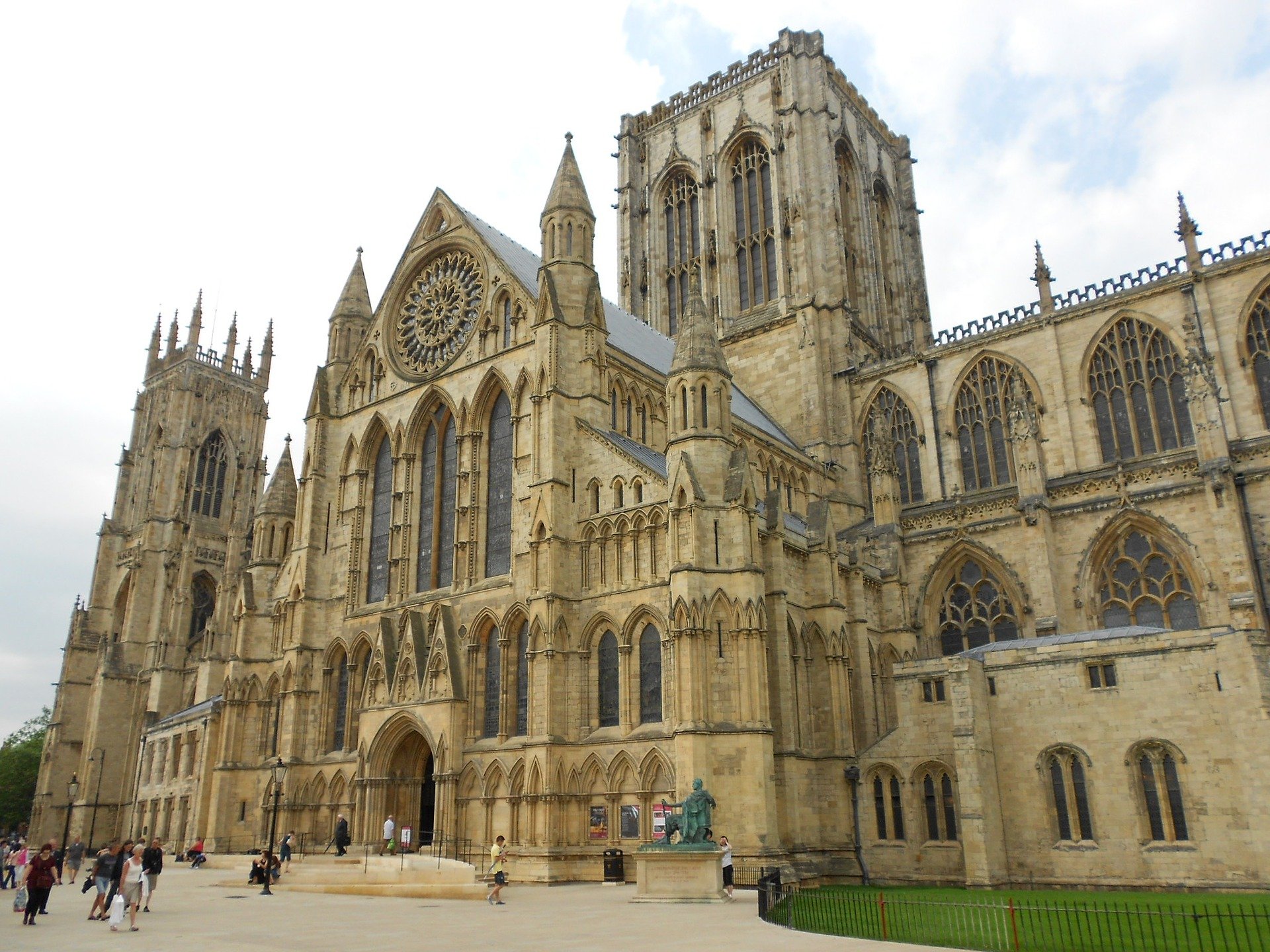 5. Spend time in England's capital – London
Of course, it's kind of the obvious choice. By now, you'll probably be very much aware of everything that London has to offer. So, instead of pointing out the obvious choices – like, say, Big Ben, London Eye, etc, we'll list the most unique of places.
Sir Joh Soane's Museum
Clown's Gallery Museum
Eel Pie Island
God's Own Junkyard
Grant Museum of Zoology
Of course, visit the landmarks – but do something a little bit different too. It'll make your trip super memorable. Read More: Things to do in London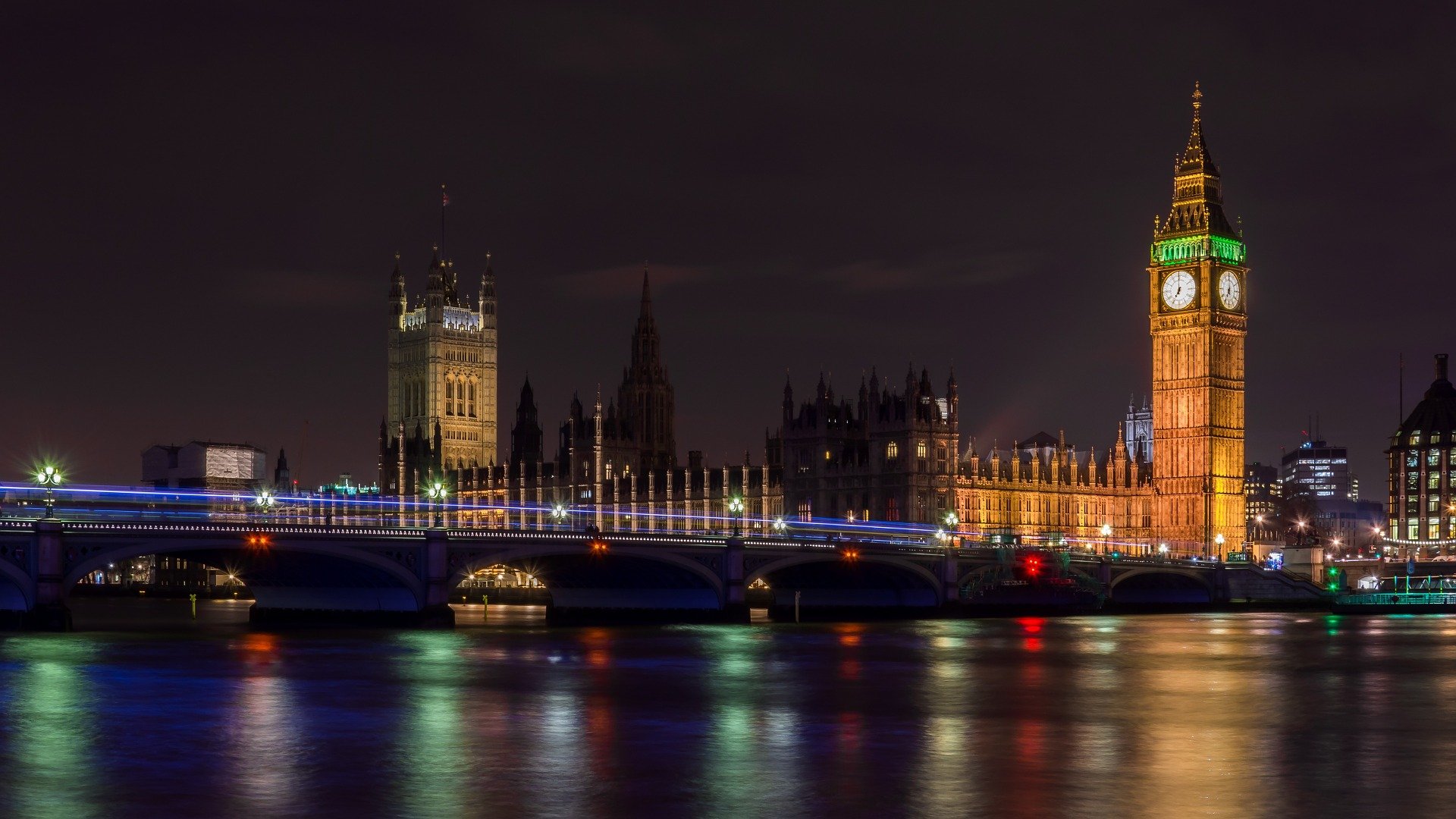 6. Take a boat trip to another island
We know, you probably think the UK is this tiny little Island in Europe – this is half true. It's actually a tiny little island with lots of even tinier islands scattered around it, about 6,000, in fact.
One of our favorites is the Scilly Islands. Purely down to its tropical type feel – it's like you've traveled to a much more exotic area.
Their proximity to the Gulf Streams means that they have white beaches and cerulean waters, unlike other seaside areas in Britain.
If you're a botanical enthusiast, this island is also a must-see for you. It has rare plants thriving here.
Who knew you could take a tropical trip in the UK?
7. Love is in the air in Lincoln
We often get asked, "what are things to do in the UK for couples?". It might not be Paris but Britain certainly has a certain romantic charm about it. Especially in a city like Lincoln.
Lincoln is a medieval city, with poetic streets, architecture and atmosphere. Walk along the castle wall, visit the stunning cathedral and make your way through the quaint shops on Steep Hill.
Lincoln is also home to some of Europe's most incredible Christmas Markets. What's more romantic than a date at the Christmas Markets?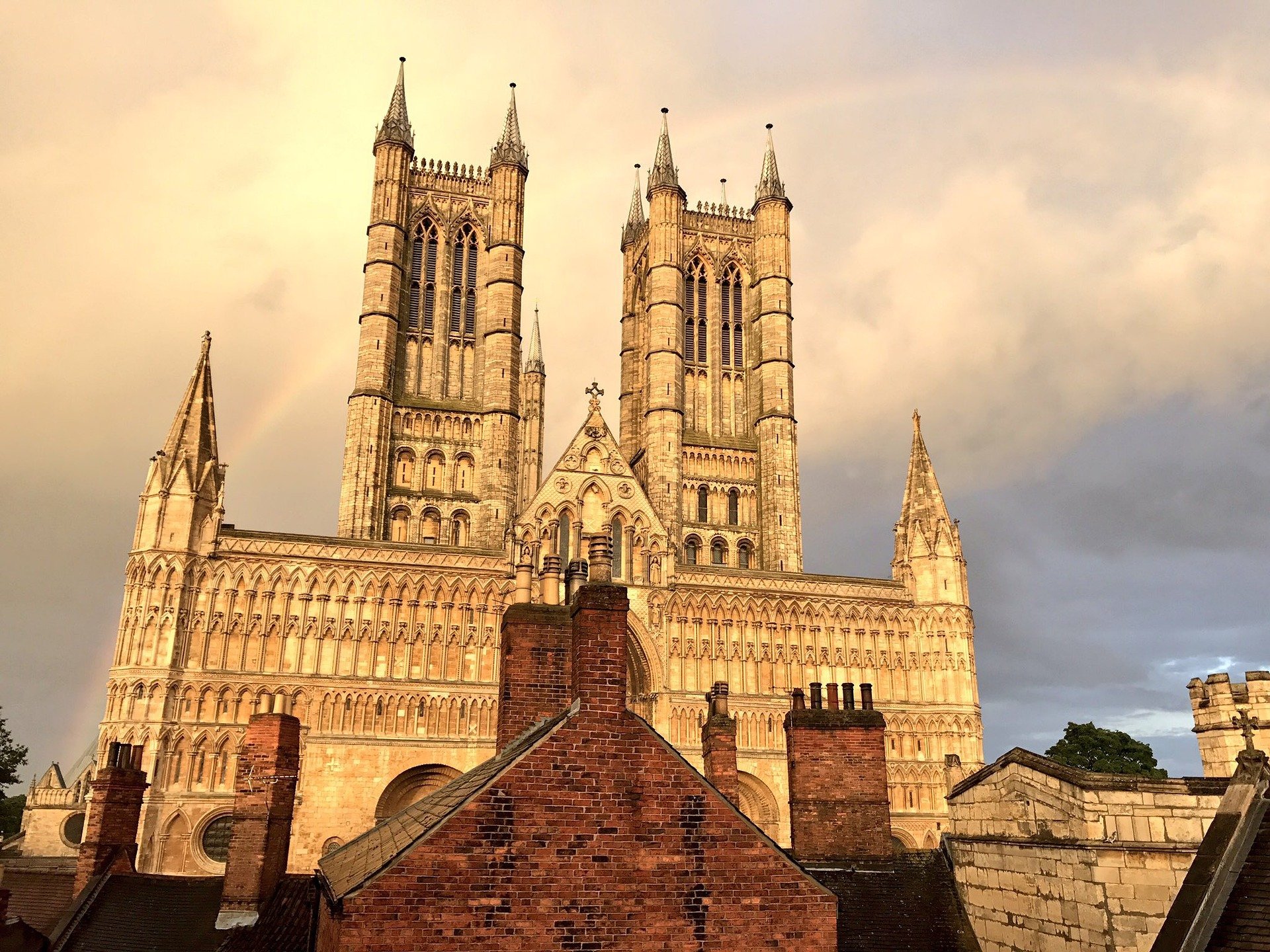 8. Follow in the Beatles Footsteps
Liverpool – the birthplace of the Beatles, a major part of the Industrial Revolution, and the home of two major football teams (sorry if they don't appeal to you).
Liverpool is a bustling city in the North of England, with a beautiful Dock, an unbelievable cathedral, and a shopping area that dreams are made of.
However, it's the Beatles tributes that will make you really never want to leave. The museum and the Cavern Club are some of the favorite attractions in the city. You can even visit John Lennon's home.

9. Search for the Loch Ness Monster
Is it a myth? Is it a real thing? You'll only know if you go searching for yourself.
The thing is, Loch Ness can easily become a nature holiday or a family fun holiday. It can be difficult to find new things to do in the UK with kids, and Loch Ness monster hunting seems like the perfect choice.
It's something a little bit different for children, straying away from amusement parks and cinema trips. They'll be in great Scottish outdoors, exploring and letting their imagination run wild. Give it a try.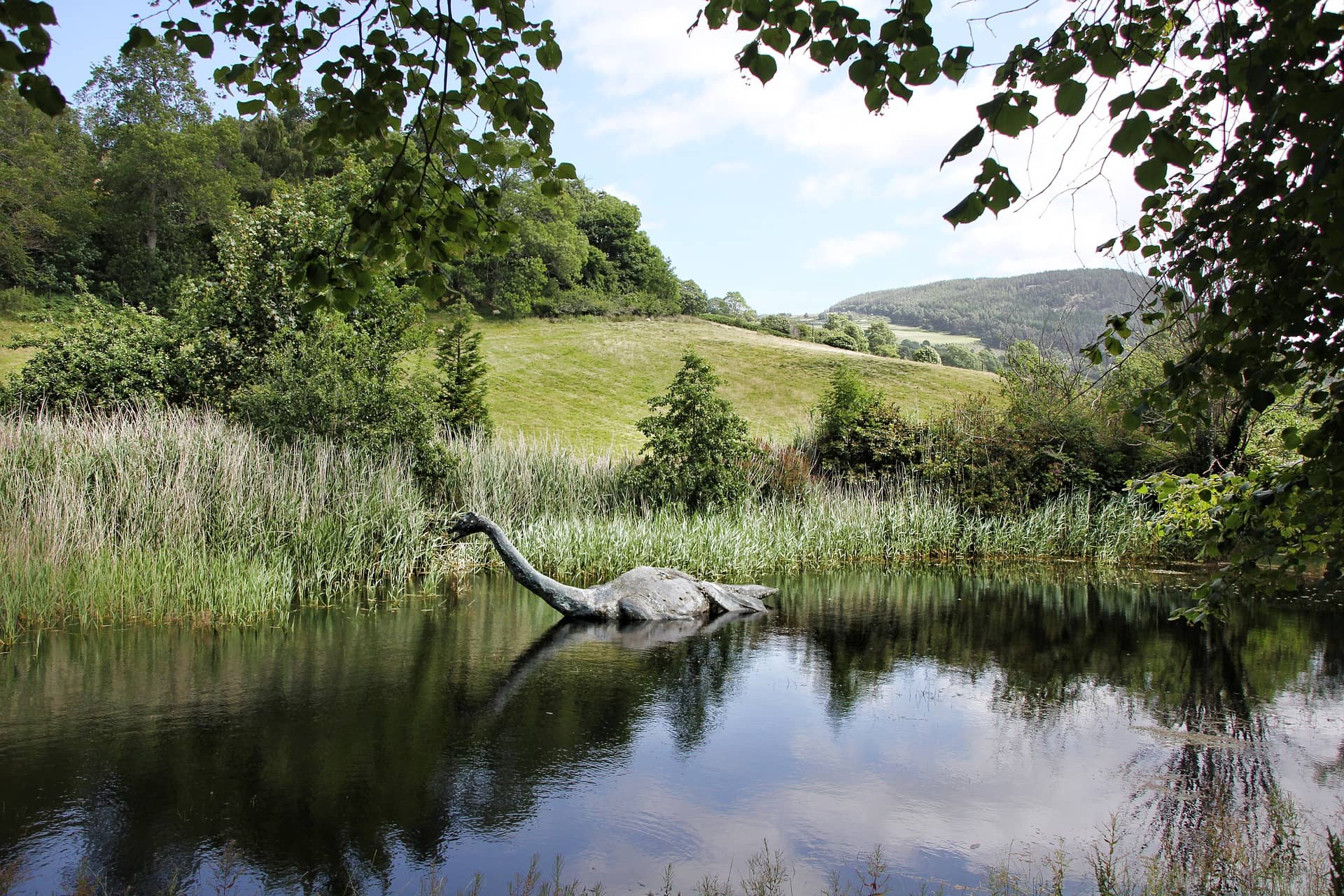 10. Take a trip to the UK's second city
Manchester has often been called the UK's second city (after London). We'd say it fully deserves this title.
The city is bustling, and it doesn't matter what you're looking for, Manchester will have it. Shops, pubs, nightclubs, fashion shows, art galleries, you name it.
It's a dynamic, diverse city that advertises for itself. So, if you're looking for a second, much cheaper, quirkier and Northern London. You've got it here.
Side note: try to ignore the football teams if you're not a fan of them.
11. Go for a hike in Edinburgh
Edinburgh is such an amazing city, growing and developing so much in the last decade, that it deserves its own spot here on the list.
As you can imagine, shopping and clubbing are some of the best here in Edinburgh. So, we'll talk about something else the Scottish do perfectly – nature.
Even Edinburgh's Castle lends itself perfectly to the nature around it.  We highly recommend Arthur's Seat – the peak knowing for hiking and sightseeing. Very few cities can perfectly combine nature with modern-life, but Edinburgh does it perfectly. honest
12. Visit Durham castle
We already mentioned Newcastle, but Durham deserves its very own section. Yes, it's just that great.
Durham castle, in particular, is a wonderful place to visit, you can visit but guided tours are essential. Still definitely worth it though.
Whilst in Durham, you should do other cool things. Taking a trip to Durham Cathedral, the Crook Hall and Gardens, and the Oriental Museum.
A weekend in Durham is always a good idea.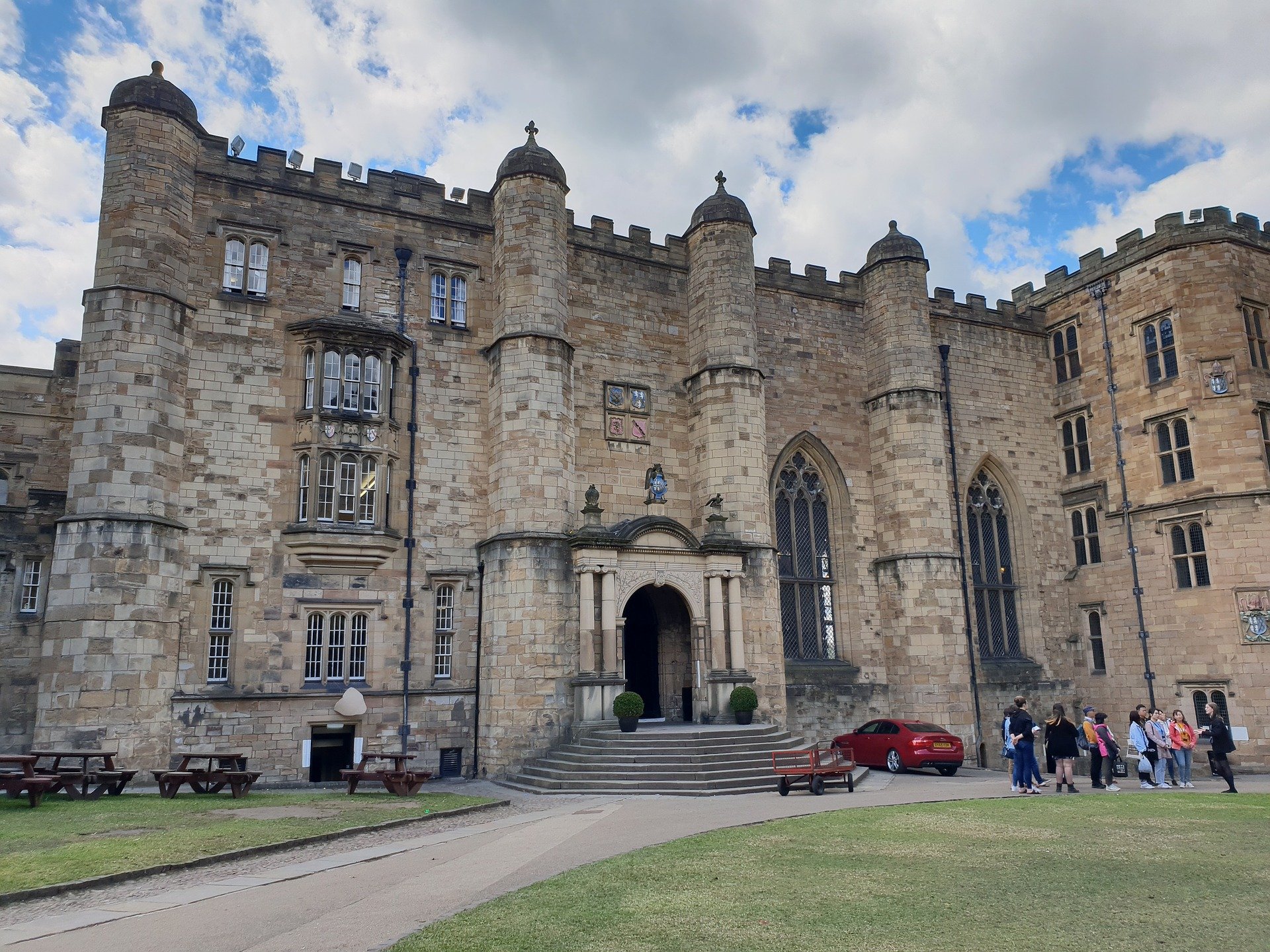 13. Don't forget about Wales
Wales is an underrated location in the UK, everybody should try to visit at least once in their lifetime.
Cardiff is the country's capital, and it has tonnes of magical places to visit. Even something as simple as a walk along the bay could be one of your favorite activities.
Our recommendations are:
Cardiff Castle
National Museum, Cardiff
St Fagens National Museum of History
Cardiff Bay
Bute Park
Also, why not keep your ears open for the most wonderful Welsh words. Like, Onco fonco, and Smwddio. We'd say it's the most entertaining language to learn.
14. Learn about the Titanic in Belfast
When taking a trip to the UK, it's important to note that Ireland is split up into two countries – The Republic of Ireland, and Northern Ireland. Northern Ireland is part of the UK, Republic isn't.
Now that we've clarified that, let's introduce you to the amazing city of Belfast.
The Irish are bound to treat you to amazing nightlife, but if that isn't really your scene, there are loads more things to do. Like, taking a trip to the Titanic Belfast – a museum all about the tragic sunken ocean liner.
Of course, there's also a castle (most cities in the UK have one of these, all totally beautiful and unique).
We also love the Botanic Gardens, especially the Victorian glasshouse situated in the center.
15. Experience tropical plants in Cornwall
Cornwall is right on the Southern border of the UK, which means that it's all a little bit hotter and more tropical. Don't get your hopes up – it still deals with classic British weather.
However, if you're a botanical fan, Cornwall is the place for you. Obviously, the Eden Project is located in Cornwall – the legendary eco-park filled with wildlife from across the world. Also, the Lost Gardens are an incredible experience, it's a sub-tropical estate in the UK, what could be better?
16. Travel to England's Riviera
Yes, it really is known as the Riviera – specifically when you visit in the Summer months. It gets its name from the hot weather, wonderful coastline and beautiful landscapes. Sometimes, you forget you're in the UK when you're here.
We highly recommend Torquay, especially if you're looking for a stunning beach holiday.
Brixham is also a really beautiful place to visit, especially if you're a fan of sailing and fishing.
We recommend Devon to anybody who wants a beach, but in the United Kingdom. It's one of the top choices.
17. Try your hand at punting in Cambridge
Cambridge – the birthplace of legends like Stephen Hawking and Charles Darwin. It's a super place to visit, especially if you're aiming to have a cultural trip.
Punting is a really popular activity in Cambridge. You know, the row down the river with a big stick type thing? This is also a wonderful thing to do for couples in the UK.
Cambridge is also home to the Fitzwilliam Museum which is filled with modern art and antiques. Basically, it's the perfect mixture of old and new – definitely worth a visit.
Related Article: Things to do in England
18. Relish in the British Museum
Last but not least is the British Museum. We thought we would mention this to a point all on its own because if you're in Great Britain why not visit the museum here?
This museum is an immense collection of art, artifacts, and research. It has to curatorial departments ranging from Africa, Asia all the way to treasure and conservation research. So, we'll happily state that there will be something for everybody here.
Better yet, entrance to the museum (and the majority of museums in the UK) is completely free. You are encouraged to donate, and some exhibitions have a little charge attached to them. It's still a great, cheap family day out overall, though.
19. Go puffin spotting
There's a tiny little place, off the coast of Northumberland, called The Farne Islands. If you're a biology or animal lover, this island should be at the top of your list of things to do.
With an abundance of grey seals and more than 150,000 pairs of breeding puffins – you'll never want to leave. You can make your very own nature documentary just sitting here.
Of course, you can chill here on your own accord, or you can book a boat trip and see them a little bit more personal. If you visit in the summer months, you'll see all these incredible animals in their prime.
20. Visit Tate Modern
Tate Modern is an iconic modern art museum in London. You've probably already heard of it – but did you know that it's free to go in? Isn't that just amazing?
Most museums are completely free in the UK, you're just prompted to donate a little bit of money. Now, we could list countless museums that you need to enter – the United Kingdom isn't exactly lacking any, but Tate Modern is certainly a unique one.
Many enter into the Tate Modern, adamant that they won't be swayed by the beauty of contemporary art. They leave, utterly obsessed.
Read More: Things to do in London
21. Walk down a Giant's Causeway
Legend has it, the columns are the remains of a causeway built by a giant. The Irish Giant, Fionn Mac Cumhaill, was challenged to a fight by the Scottish giant, Benandonner. The giant built a pathway to make access to Scotland possible.
Science states that it's the result of an ancient volcanic eruption. Both are pretty cool stories – you can decide which one you think is the truth.
No matter how they came about, the Giant's Causeway is an incredible sight to see, and you'll definitely get some great Instagram posts out of it. It genuinely does look quite mythical and magical.
22. Go to an English Vineyard
The United Kingdom is known for many things like, say, Fish and Chips, David Beckham and cups of tea. It's not particularly known for its vineyards…but we always like to surprise people.
Chapel Down vineyard in Kent is a vineyard in the south of England. It's open to the public all year round and boats the same quality that you would see in France or Italy. You can tour the grounds, take some wine-tasting sessions or eat on the amazing terrace.
Amazingly, you can sign up for an academic tasting session to – this is where you can learn to drink wine like a professional, even though you might already be an expert on a Friday night. You'll be able to truly appreciate your beverage before drinking it.
You can even gift somebody a bottle of wine, spirits, beer or some lovely little wine accessories. Wouldn't your wine-loving best friend adore these things?
To be honest, even if you're not a big drinker, the countryside loves would also enjoy this wonderful site. It's certainly not something you would expect in the UK.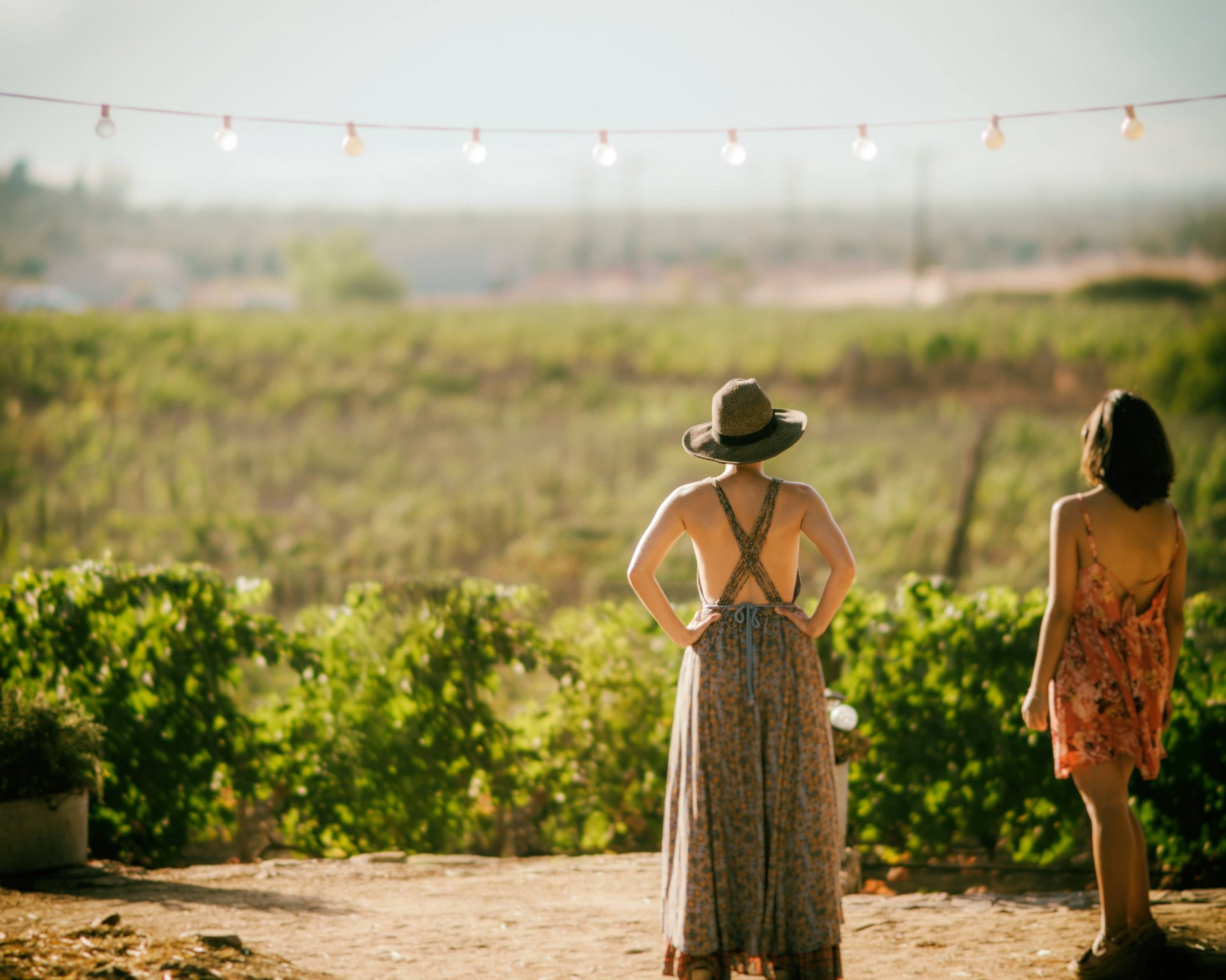 Conclusion
UK should be in everyone's bucket list! This is just a tiny, condensed list of all the things you can do in the UK. It's a vast country with an array of activities and amazing things to do. From romantic, fun and cultural.
What are your favorite things to do in the UK? We'd love to know.