Free Things to Do in Melbourne
by Seek To Travel, March 3, 2019
Melbourne is a great place for creating the best holiday memories. However, it can be very overwhelming and expensive if you don't know where you are going as most travel agencies don't mention free things.
Honestly, we don't think you need to spend a fortune to visit the most iconic sights of Melbourne City.
In fact, there are some really great things to do in Melbourne that don't cost you anything. Curious? Take a look at our 10 Best Things to Do in Melbourne for Free list.
Best Free Things to Do in Melbourne
1. Visit Historical Shrine of Remembrance
Shrine of Remembrance has an important meaning and is probably the most important of Melbourne's building. It was opened in 1934 to commemorate WWI veterans.
The Shrine is well-known for its architecture as it has a symbolic meaning. We highly recommend taking a free tour from Melbourne Tourists Centre in order to explore the Shrine completely.
If you are traveling in November, there is a special event happening in the Sanctuary every 11th of November at 11 AM. The ray of light illuminates the word 'love' on the stone that is embedded below the Sanctuary's marble floor. Apparently, it only happens on 11th November at 11 AM (it commemorate the end of WWI).
While you at the Shrine of Remembrance, check various galleries for special exhibitions. Also, there is a big park where you can wander around or have a picnic.
Related Article: Things to do in Brisbane for Free
2. Spend a Day Reading
Traveling during winter or have some spare time but don't want to spend it outside? If your answer is yes, we have a great suggestion for you. We recommend spending your spare time reading various books and learning something new about Melbourne's culture.
The first place to visit is the State Library of Victoria. It is a magnificent 19th-century building that is considered as Melbourne landmark and cultural icon. The library has probably the most beautiful heritage interior in Australia.
La Trobe reading room is the most famous area of the library so you definitely need to visit it. Also, don't miss the two permanent exhibitions. If you want to learn more about the library and its history, free guided tours are available throughout the day.
The State Library of Victoria has about 2 million books and thousands of magazines and other publications. All books are free to read or borrow from the library if you are staying longer in Melbourne.
Another place for reading is called Readings Bookstore in Melbourne. It is probably the oldest bookstore in the city as it was opened in 1969. The bookstore has tons of books and DVDs and CDs. It regularly hosts various book events and small concerts. All the events are free.
Related Article: Things to do in Geelong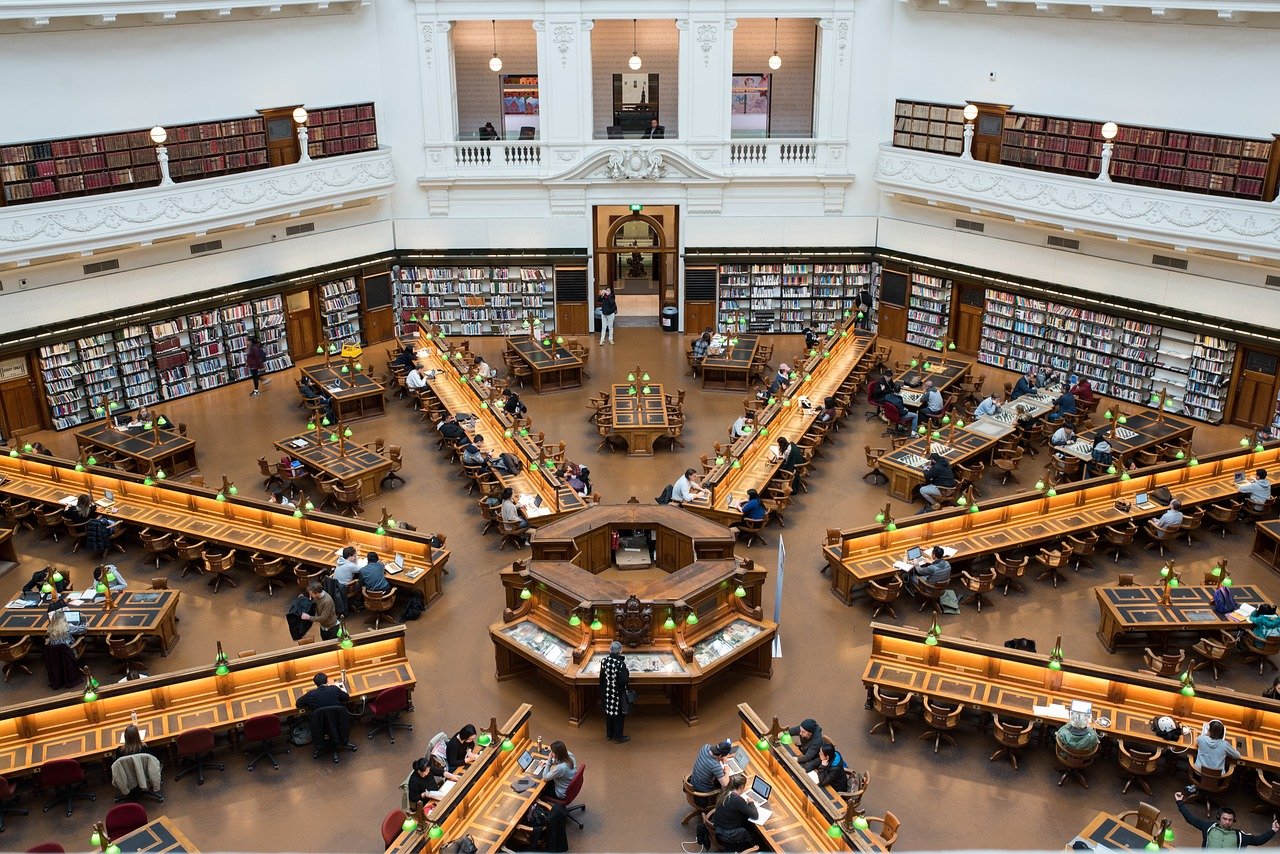 3. Wander around the National Gallery of Victoria
The National Gallery of Victoria is a stunning modern art gallery that is formed of two separate galleries located a short walk apart. The entry to the galleries is free of charge.
National Gallery of Victoria houses about 70 000 art pieces from Europe, Asia, Oceania, and the Americas. The gallery was opened in 1968 and went through lots of changes. These days the gallery is a very modern building offering visual arts experience, tours, events, films and other various activities for families.
Most of the exhibitions are free, however, you would need to pay if you want to visit temporary exhibitions or participate in a late evening opening event. Take a look at our the best things to do in Melbourne at night guide to get more information about The National Gallery late events and other stunning experiences at night.
4. Get to Know More About Australia's Air Force at the RAAF Museum
RAAF Museum is located outside Melbourne but still very easily accessible. The museum is dedicated to the Royal Australian Air Force that is the oldest air force in the world.
RAAF Museum has lots of interesting artifacts such as planes, uniforms, armor and other memorabilia from various expeditions. It is a very informative museum so you can easily find all the information and a history timeline of the air force.
While walking around the museum you will be able to learn lots of things such as the role of the air force personnel, women in the air force, various overseas missions and how the air force personnel were trained.
Every Tuesday, Thursday, and Sunday there are interactive flying displays where you can learn all about the process of flying. We especially recommend going on Sunday as the museum is quieter and you might be able to see a surprise aerobatic display.
The entry is completely free.
Related Article: Things to do in Perth
Check out the best Accommodation deals
5. Enjoy Fascinating Winter Fireworks at Docklands
Every year during winter (usually June-July) Melbourne hosts an amazing fireworks festival. The festival usually takes place every winter on Friday at Docklands.
The main locations are Victoria Harbour and Newquay Promenade. From Victoria Harbour, you will be able to watch stunning fireworks and the burning of the fire sculpture (the duration is around 20 to 30 minutes). After the show, you can enjoy live music, food and other entertainment at Newquay Promenade.
In addition, lots of restaurants nearby are usually open till late at night for you to enjoy their festive menu.
You don't need to book tickets for the event, but we recommend getting there early in order to get a good spot for the fireworks shows viewing.
It is a perfect free activity to enjoy with family or friends.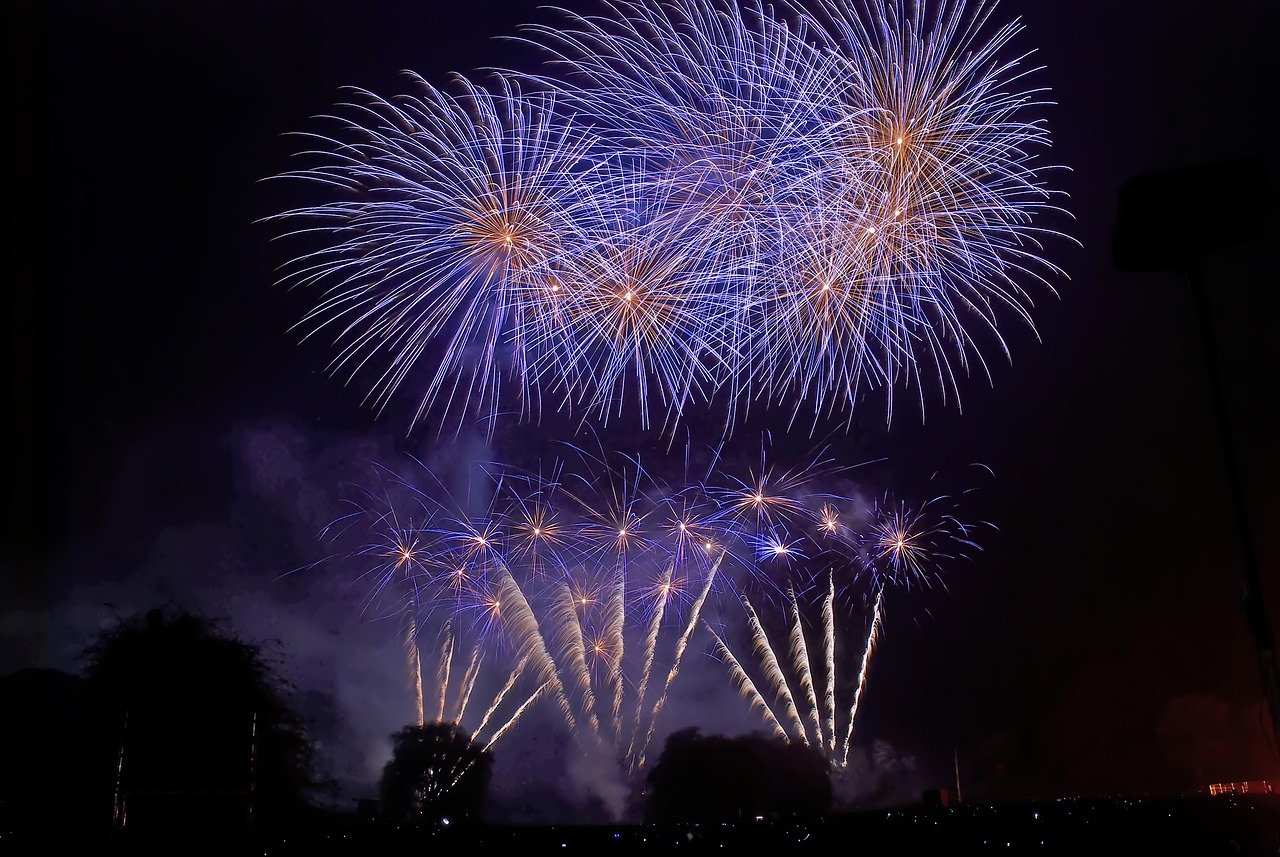 6. Attend a Free Music Gig
Everyone loves free gigs no matter where they are. However, it can be quite hard to find one while traveling. But definitely not in Melbourne.
Melbourne is well-known for its free entertainment for the old and young. Every year the city hosts numerous amount of festivals that can be free of charge or paid. If you want to attend one of the festivals, make sure to check the website before planning. We can guarantee that the majority of festivals are free, so you don't need to panic.
However, the best place for a free gig is cozy corner pubs. Almost every pub in Melbourne has a free live music event that is free for everyone. You just need to show up and order one or two drinks and enjoy the evening.
Related Article: Things to do in Tasmania
7. Visit the Green Fitzroy Gardens Park in the Middle of the City
Fitzroy Gardens is a big park (26 hectares) in the middle of Melbourne City. It is surrounded by busy streets but still able to maintain its quietness inside the park.
The Fitzroy Gardens is one of the main Victorian gardens and is said to be the best green space in Melbourne. The gardens have an ornamental lake, a scarred tree, information center, café serving hot food and drinks, snacks and delicious cakes, a conservatory, model of Tudor village, pavilion, fountains, sculptures, famous fairy tree and even Cooks' Cottage (James Cook's parents used to live there).
Take into the mind that if you want to enter to Cooks' Cottage, you will need to pay an entry fee. The rest of the gardens is totally free.
If you are traveling in December, you will be able to see special decorations and rare plants that bloom during December. So don't miss it as locals claim that the park is the most beautiful during December.
While visiting the park you will enjoy a beautiful nature but also will have a chance to see some animals that still live in the gardens. Most likely you will spot brushtail and ringtail possums, rainbow lorikeets, ducks, and microbats.
If you are visiting the park with toddlers, a visitor information center can provide you with some activities for your little ones. Also, you might be able to attend one of the gardens' famous kid's activities.
Related Article: Things to do in Adelaide for Free
Search for Best flight deals online

8. Spend an Exciting Day at St. Kilda Beach
Are you traveling during the summer and dying for a nice sea breeze? Well, if you are in Melbourne, everything is possible. Summer in Melbourne won't be a real summer without famous St. Kilda Beach.
The beach is just a short tram ride from the center of Melbourne. St. Kilda beach offers all sorts of activities (most of them are free) for everyone. You will be able to listen to live music, wander around Luna Park, go for a swim or just walk along the beach.
We made a simple list for all sorts of activities that you can do at the beach, so take a look below.
Things to do in St. Kilda Beach
Little penguins usually visit St. Kilda's breakwater every night of the year. You will find a breakwater by the end of the pier. As soon as you get closer to the breakwater, you will be able to hear little penguins and see them standing on the rocks. You should come around 30 minutes after the sunset.
Kilda Arts and Crafts Market
St. Kilda's arts and crafts market is called the Esplanade Market that began operating in 1970. The market is working every Sunday of the year from early morning to late noon. More than 130 artists come every week to showcase their artwork. It can feel like you are walking through the open-air art gallery.
There are numerous stalls selling authentic Australian souvenirs, handcrafted gifts, and homemade food. You can visit it every Sunday and always find something new to look at.
Luna Park is a very historic amusement park that was opened in 1912 and almost never stopped operating after the grand opening.
The entrance to the park is for free but you will need to pay for the rides. However, you can spend a nice hour or two while roaming around the park and looking at various rides and stalls. Also, Luna Park is a famous location for the photos.
St. Kilda Pier is a nice old pier overlooking the beach and the sea. It is the most famous for its Kiosk that sells incredible food and drinks. We definitely recommend visiting Kiosk and have a nice meal.
Also, try to the pier during the sunset as you will be able to enjoy a stunning view from the pier.
Apart from above-mentioned things, you can relax by the beach or go for the swim, join locals and jog together or even play volleyball together. We recommend a St. Kilda's Beach if you want to relax but still do something exciting.
Related Article: Things to do in Adelaide with Kids
9. Enjoy the Nature While Walking the Most Iconic Trails
Melbourne is a big city that gives you access to some really magnificent places around it. If you are looking for more free things to do in Melbourne, we have a great suggestion – walking.
Yes, walking is a famous activity in Melbourne as the city has numerous amount of fantastic walking trails. All the trails are easily accessible by public transportation.
The most famous walk we suggest is Merri Creek Walk. You can take a tram to the entrance of the trail, and take the tram back to Melbourne from the end of the trail. Isn't it good? You will have to walk only to one direction and follow the creek.
The trail has lots of green space and wildlife everywhere. While walking you will be able to see some snakes and tortoises. Don't forget to bring your camera!
Take a note that in April, May, June, and July the trail is quite slippery, so if you are visiting during that time, you might need better shoes.
Make sure you have Travel Insurance when you are travelling. Get price in a minute
10. Roam Through Melbourne Street Art Alleys
Melbourne street art is one of the things that make the city famous around the world. The best thing about street art is that it is free. All the murals are located within central Melbourne so you won't need to travel in order to see them all.
Each alley has its own theme of murals so you won't find two the same streets. We had selected several the most iconic street art alleys, so take a look below and find out our top picks.
Hosier Lane – opposite Federation Square and just in the heart of the city. Wander around this lane and you will see art everywhere: buildings, benches, columns, street lamps and etc. This lane is probably the most famous street art lane and can be a little bit crowded. Come early morning or late evening to enjoy the quiet lane.
Centre Place – located in between Collins Street and Flinders This alley is full of modern and colorful graffiti. Local call this alley as a 'high-end graffiti alley'. Do you want to know why? Take a look at yourself.
AC/DC Lane – close to Flinders Lane. The alley was named to pay a tribute to Australia's rock band AC/DC. This alley's street art is all about music and musicians. You will be able to see murals of real musicians that are done very well. Sometimes street musicians are having free gigs on this lane, too.
Croft Alley – located in Chinatown. You will find lots of colorful street art and great bars nearby. We recommend visiting during the evening so you can pop into one of the great bars nearby. Be prepared as even the bars have murals!
Duckboard Place – close to Flinders Lane and AC/DC Lane. This alley is filled with high-end restaurants and several significant murals that will take your breath away. The murals are very big and bright, so you will be able to notice them from afar.
Related Article: Things to do in Melbourne at night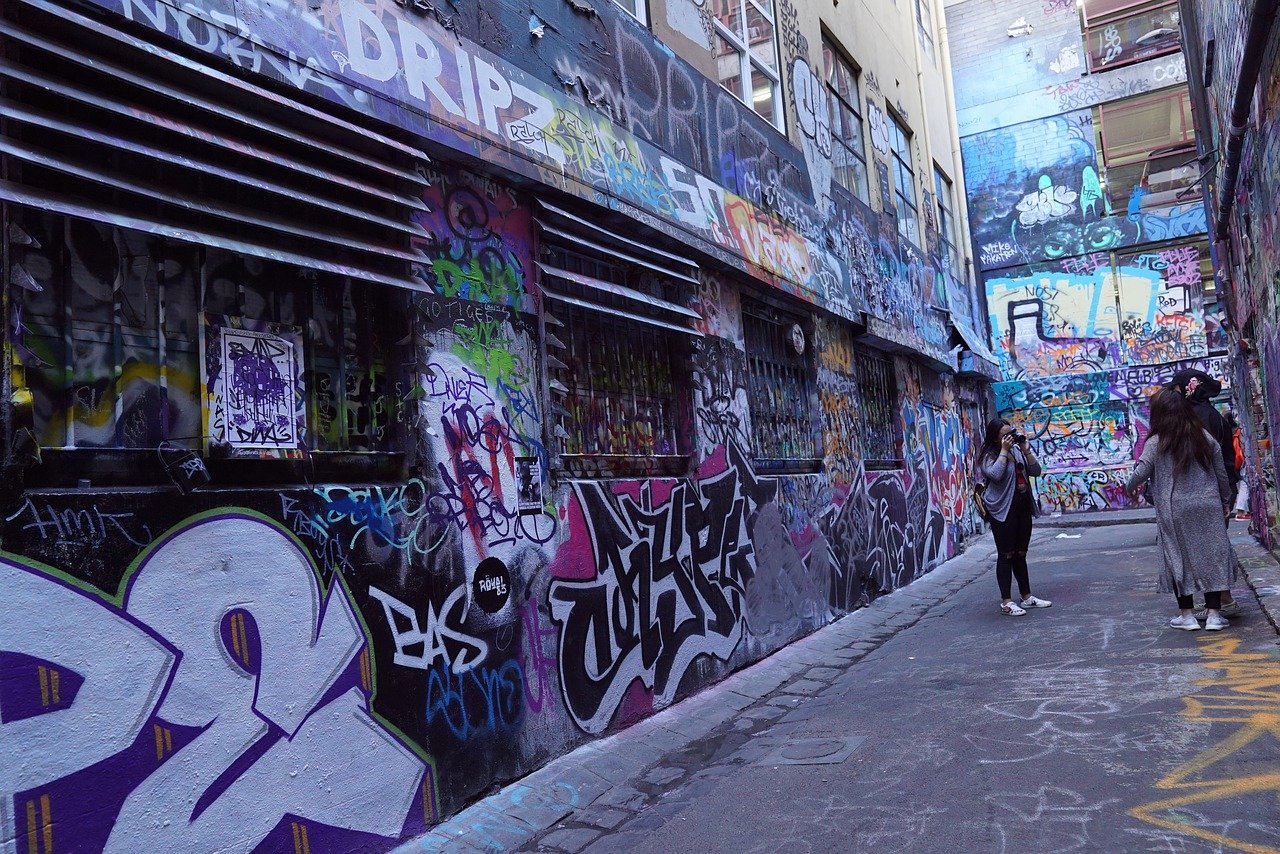 Tips and Helpful Links:

Accommodation: You can check pricing here Booking.com

Travel Insurance: Check price here World Nomads

Flight Deals: Check price here Skyscanner
Conclusion
Melbourne is a very colorful city that offers great activities if you are traveling on a budget. The city offers great free museums, parks, and galleries where you can learn about Melbourne history, culture and arts.
There are plenty of entertainment sites where you can have fun without spending a dime. The city offers various free activities all year round making it simple for travelers to enjoy Melbourne fullest. It's just impossible to be disappointed in Melbourne.
We hope that you had enjoyed our guide to free things to do in Melbourne. Have you traveled before to Melbourne and done some of our suggested things? Would you like to share your experience with us? Also, we do welcome your feedback, so, please, comment below and share it with us.