Free Things To Do in Adelaide
by Seek To Travel, March 10, 2019
When you are planning a trip, part of that planning process comes with planning for your budget too. Everyone wants to save some money while they have fun on vacation.
So, we thought that we would put together a few great things to do so you can save a few dollars while visiting Adelaide. Adelaide is set in the heart of Southern Australia with endless things to do with kids, families and couples.
Let's take a look at our 19 Top Things to Do in Adelaide for Free list.
Best Free Things to do in Adelaide
1. Adelaide Botanic Gardens
The fathers of city planning in Adelaide is a beautiful green luscious city design. There are 19 parks that occupy over 45 percent of the city flooring. The crowning jewel of these gardens is the Adelaide Botanic Gardens.
The Victorian horticulture is beloved by Adelaideans. The garden has beautiful wide-open lawns, ponds covered with lilies, rose gardens wrapping around statues scattered throughout the park and has over 60,000 plants. There are glass houses, pavilions and 19th century conservation's – a beautiful way to enjoy the sunshine in an afternoon.
Related Article: Things to do in Brisbane for Free
2. Art Gallery of South Australia
Dating back to 1881, the art gallery of South Australia might not be much to look at from the outside, actually it looks like a small-town establishment, but have you ever heard the saying "don't judge a book by its cover"?
Same with the art gallery of South Australia, this gallery holds over 38,000 artistic works from Australia, Europe, North America and Asia.
Beautiful exhibitions from around the world, fashion exhibits from Paris, Aboriginal dot paintings from Central Australia. You could spend an afternoon seeing the world through the eye of an artist and if you can schedule it, try to visit on a Tuesday.
There are a free lunch and talks with curators and artists to educate anyone who wants to come and listen.
3. Central Market
Southern Australia is known to be the driest state or province on the continent, but this is known to be a fantastic location to grow produce as well!
So, visiting the market is an experience in itself. The fresh fruits and vegetables are grown by the local farmers, hormone free smoked meats, fancy cheese and world-renowned seafood are all found here. Though Central Market can be a little hectic at the market – this is any foodie's paradise.
Grab a pick-me-up espresso or even a bite to eat at Asian Hawker Stall. You can take the tour but that will cost you about $60 per person, or you can do a self-tour and explore on your own.
4. South Australia Museum
The French Chateau-styled building on the Northern Terrace, the South Australian Museum is one of the most-visited cultural buildings in Adelaide. This is a close space museum, home to the largest collections of Aboriginal artifacts.
More than 3,000 items are on display from indigenous collections – the entire family can wander around the museum an entire afternoon.
5. Jam Factory
This factory is on Adelaide's West side in the Arts precinct. The Jam Factory gives all its visitors a chance to visit artist's studios, galleries and retail stores.
The best part about visiting the Jam Factory is having the ability to watch the artists from special viewing platforms. There are ceramics, furniture builders, mental workers and glass crafters.
The gallery showcases many contemporary Australian craft practices. Now you can take a behind-the-scenes tour for a small fee of $5, but visiting the Jam Factory is free to visit.
Related Article: Things to do in Melbourne for Free
6. RM Williams Outback Heritage Museum
Have you ever seen a BEAUTIFULLY made pair of boots? A classic work of leather. R.M. Williams Boots and clothes are sold around the world, but this world-wide brand started in a tiny suburb in Adelaide.
The founder of the company started from a humble beginning of digging wells, miners to boot makers. There are several artifacts that have been donated by longtime customers of R.M. Among the artifacts, you'll find beautiful saddles, hand-plaited bridals, whips, clothing and of course where it all began – boots.
This museum will walk you through the process of making these beautiful items as well as R.M.'s life's history and how he got to where he was with his company before he passed away in 2003. This museum is totally free unless you need some retail therapy at the end of your visit.
Search for Best flight deals online

7. Explore Port Adelaide
The port is a perfect day! Start by taking a quick 20-minute drive from Adelaide and enjoy one of Australia's best kept secrets. For many years the Port of Adelaide was neglected, forgotten about, but now after work with the local government and the tourism offices, the Port of Adelaide is becoming rediscovered again!
You can pick up your self-guided tour map at the visitor information office or one of the many shops inside the port city. The map will lead you along cobbled roadways and old wharves that have stood the test of time.
There is plenty of things to do here, whether you'd like to do some shopping, sightseeing, hop on a boat for an afternoon ride, visit the South Australian Maritime Museum or go kayaking with dolphins – everyone in your family will enjoy spending a day at the port.
Related Article: Things to do in Adelaide with Kids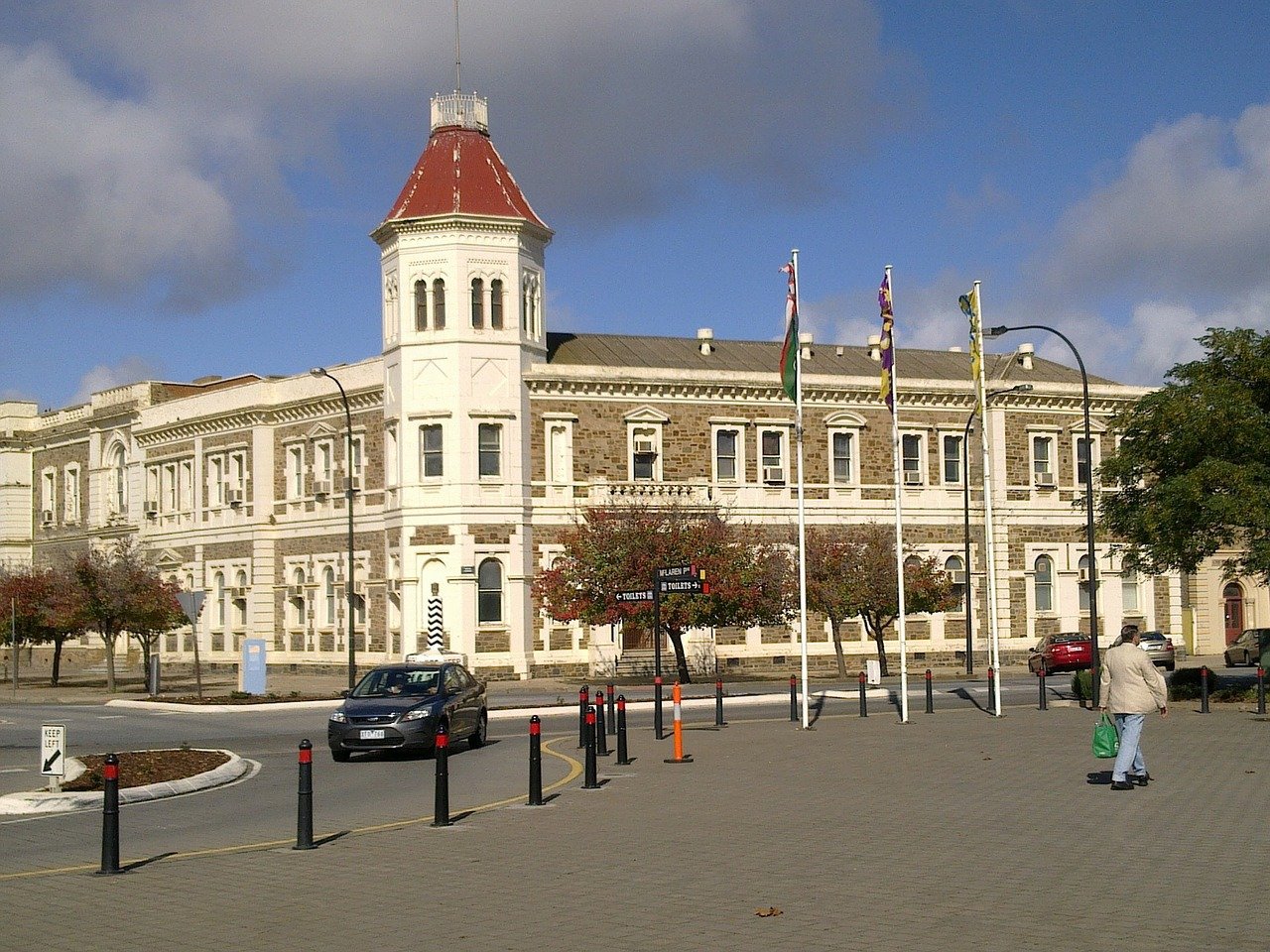 8. The Heysen Trail
Make sure you have your good walking shoes on for this famous trail! This is South Australia's most famous walking trail that is long distance. It stretches 1200 km down the Southern coast from Cape Jervis to Flinders Ranges.
Obviously, we don't recommend that you walk the entire stretch but even doing portions of the trail is worth spending the day meandering. This trail is known for being the most spectacular stretch of the beaten pathway in all of Australia.
Generally, this path appeals more to the hard-core, lifestyle hiker but you can choose your desired trek and spend the day hiking it.
Whether that takes you through the Fleurieu Peninsula, the Mount Lofty Ranges and the Barossa Valley to the Flinders Rangers. These locations are farmlands, vineyards, gorges and forests to explore and are all filled with awe and wonder as you hike the famous trail of Heysen.
Related Article: Things to do in Tasmania
9. National Wine Centre of Australia
Reading this title, you'd think that this is going to be an expensive wine tour that is purchased only by the wine aficionados. This is incorrect – if you drink, you'll love taking this tour.
Most of us who drink wine know little about how it is made. Well, this tour is designed for us! You'll learn the entire process from grape to gulp. The center was designed to educate the general public about the wine industry – which is one of the more predominant agricultural crops of Southern Australia.
If you are more of a lone wolf traveler, you can take the self-guided tour, or ask to join the FREE tour that is open daily at 11:30 am. The best part of the National Wine Centre of Australia is that it is a quick jaunt from downtown Adelaide.
Make sure you have Travel Insurance when you are travelling. Get price in a minute

10. Himeji Gardens
This is one of the many gardens placed throughout Adelaide, but the Himeji Gardens are actually a garden within a garden. The Himeji Gardens are located within the Osmond Gardens on the South end of the property.
Designed to celebrate the relationship between Adelaide's "sister" city, partnership with Himeji, Japan. There are two design styles that you will find throughout the gardens, a 'senzui' style, which focuses on the incorporation between lakes and mountains and the 'kare senzui' style, which focuses on earth and stone.
The best time to visit these gardens is during the Spring and Autumn months. The diverse beautify found within those seasons comes to life in the Himeji Gardens. The roses are in budding or fully bloomed during those time and the sheer amount of colours that will hit your eyes will astound you.
Did you know that Adelaide was the first Capital city in Australia to have a rose named after it? This certainly isn't a location to miss while you are spending time in South Australia.
11. Dunstan Adventure playground
This isn't just any playground – this is a SUPER-SIZED playground! The first thing you will notice when you enter the park is the super-sized slide right as you come in. Every piece of the playground is built for super fun!
If you want to avoid a burnt butt while sliding down the slides in the afternoon on a hot day is, avoid going in the afternoon and plan this location in the morning or bring a towel with you to put under you.
No one wants to walk away with heat blisters down their legs. There is plenty of play equipment here for all ages of kids. Whether you have a tiny toddler or big kids who need to burn off some energy this park has something for everyone – including the parents.
There are a few benches and built in shaded areas for your parents to rest for a little while in the cool shade. What is wonderful about these public parks is that they are always open, holidays or weekdays – you can always come to visit Dunstan Adventure Playground.
12. Night Markets
If you take a trip to Adelaide during the summer months you should definitely venture out on a Sunday night to enjoy the night market.
This is like a huge street party that starts after dark. In the North Terrace of the city in Victoria Square, the world around the park transforms with a wisp of live music, food vendors from every corner of the earth. Vendors selling gifts, handmade jewellery, tokens, souvenirs and much more!
Visiting on the night market should be on your list of things to experience while in Adelaide.
13. Sunset on the Beach
Save a special night of your vacation with your loved one to take a romantic stroll down the sands of Glenelg. Watch the sunset as you walk through the sun heated sand as it warms your toes while the sun sets over the horizon and the night air washes around you as the tide flows up the coast.
The weekends tend to be a little crowded so if you are wanting a more secluded trip to the beach, plan to visit during the week to avoid the main crowds. But once you have had your fill of romantic sunsets on the beach, go and visit the live music acts playing every night over at Moseley Square.
Related Article: Things to do in Melbourne at Night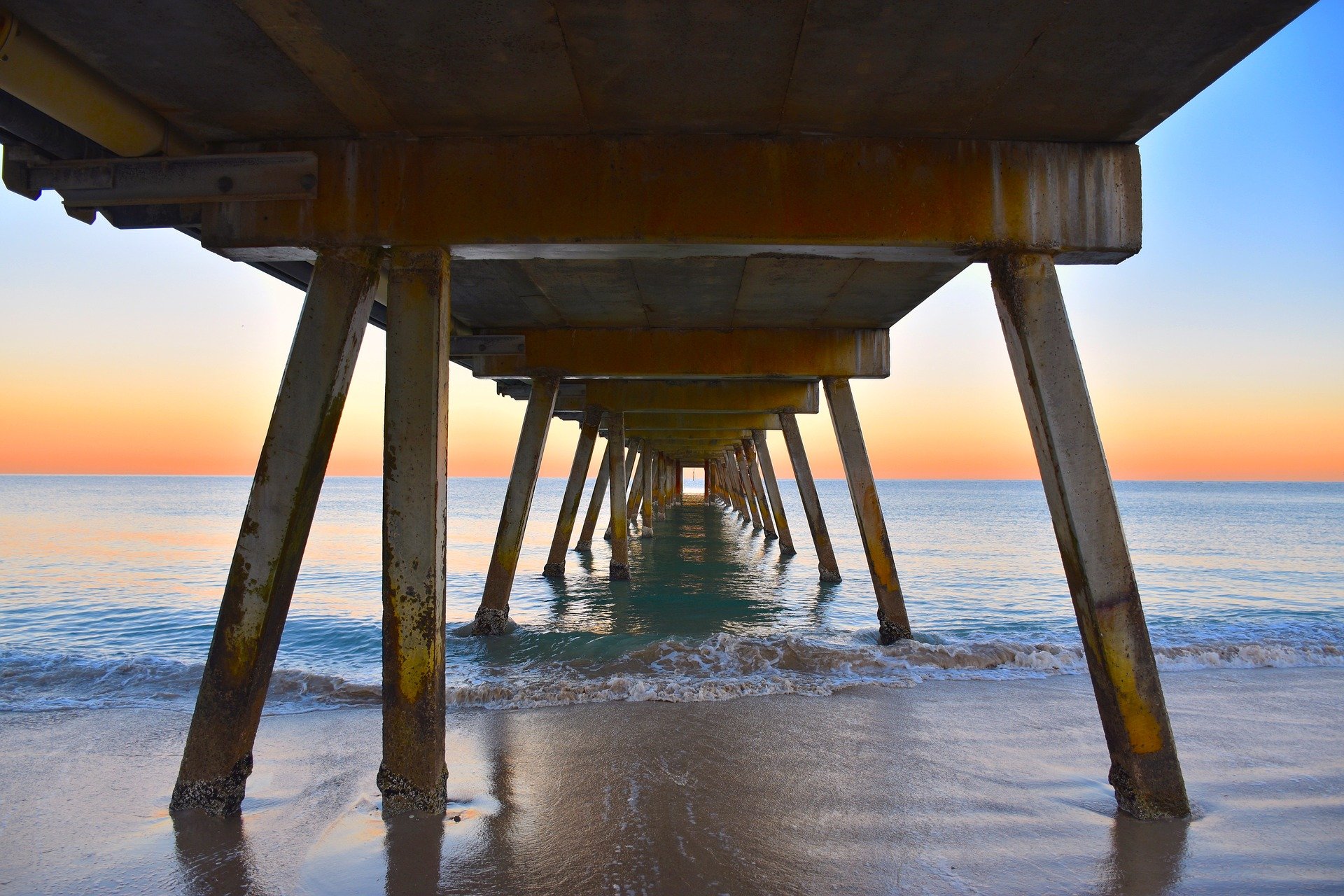 14. Haigh's Chocolate Visitor Centre
Haigh's Chocolate Visitor Centre is a 150 square meter area of heaven! This is Australia's largest chocolate shop – this is next to the factory where you can see the whole production center for the Haigh's Chocolate Factory.
This is just a few a minute away from downtown Adelaide. There is a free 20-minute tour given throughout the day, where you learn about the history of the company and how they turn bitter cocoa beans to fantastic chocolate.
Afterward you can enjoy and of course, there are complimentary chocolates, tea and coffee throughout the visitor center. Of course, don't forget to hit the special gift shop on the way out!
Related Article: Things to do in Perth
Check out the best Accommodation deals
15. Adelaide Arcade
What better way to spend a day if it is raining outside or a school day – visit the Adelaide Arcade! This shop has a great collection of games – this is a not miss! The store selection you can see the change throughout the decades and how arcades really have changed over the last 50-60 years.
When school is out, and you need something to occupy you and your kid's time during school holidays – what do you do? Well, we have compiled a list of things for you to do – that is still free – while school is out, and you need to get out of the house.
16. Adelaide Gaol
The Adelaide Gaol is the perfect place to get your kid's brain working and it isn't about school. Here at the Gaol they challenge your kids to hatch their own escape plan from the Gaol walls.
The experience here was designed from the time they enter the doors to the time they 'escape'. They take your mug shot when you first get there, then you are taken prisoner! Throughout the Gaol they have every prisoner solve problems with a number of clues which will challenge your kid's minds as well as letting them have fun and teaching them history too.
Related Article: Things to do in Geelong
17. Adelaide Planetarium
Take a trip to a new world – the last frontier – space! Visiting the Adelaide Planetarium with your family, where you can explore space or take an experience that will teach you to travel through the night sky, learn about the constellations, or talk about the solar system.
This is the ultimate learning experience that will engage and excite your family.
18. Bricks 4 Kidz
This is an amazing experience for your little angels for the summer holidays! These are unique and themed workshops like
Galaxy Far Away
Mining & Crafting
Brick City Engineers
Spinning Ninjas
Transforming Creations
Jurassic Brick Park
Bat League
You can bring your kids here for a weekend. There are one- or two-day workshops for ages 5-12 or you can come to visit just for the afternoon! And the best thing about these shops is the fact that you can take whatever your kid makes home!
19. National Motor Museum
This is a place where your kids can make their OWN movies! Not only are you and your children learning about Claymantion, which is a massive undertaking for any movie producer, but your family will learn about everything that goes into making a film.
Soon your kids will understand what goes into every movie that your kids enjoy watching and might give them an appreciation for the cinematic presentation on your TV screen.
This experience will give you and your kids a behind the scenes glimpse into producing an animated movie at a professional level. This is a fantastic way you can spend.
Though this doesn't fall under the free portion of this article, when you are visiting the markets – always check out the food stalls. Some of the BEST food you will ever taste on your trip will come from these tiny food stalls that park themselves conveniently close to the markets.
You can always smell the food cart section before you see them, it is like when you go to a festival and there are a bunch of food trucks parked there – you can always see the line before the truck. Trust us, this is going to change your world while you visit Adelaide, don't just visit Adelaide – experience Adelaide.

Tips and Helpful Links:

Accommodation:
For the best Accommodation deals – Booking.com 

Travel Insurance:
We recommend World Nomad for Travel Insurance. Its super quick to check the price. Check price here

Flight Deals:
We recommend Skyscanner. Check the deals here

Car Rentals:
We recommend CarRentals.com

Books:
We recommend Books and Ebooks from Lonely Planet
Conclusion
Whether you are traveling on a budget or you need to tighten your belt a little with each trip, there is something in Adelaide for you. We know that traveling with your family can make a simple trip get expensive, and quickly too!
But we hope that the information we have provided here will help you relax and enjoy yourself – remember it is your vacation too!
Do you have any suggestions for free things to do in Adelaide? We'd love to hear them.