Things to Do in Sydney at Night
by Seek To Travel, November 3, 2019
Sydney is always a buzzing city where almost 4.5 million people live. There are lots of things to do and explore while visiting Sydney.
However, some of the attractions are the best as soon as the first city's light goes on. Due to this reason, we had created a long list of the most amazing things that you must to do while visiting the city.
Our list includes family-friendly attractions, romantic places, and crazy nightlife experience. So, we can guarantee that everyone will find something suitable.
Now, let's take a look at what we had prepared for you in our Best Things to do in Sydney at Night article.
Search Below for the Best Flights and Hotel Deals Online
30 Best Things to Do in Sydney at Night
1. Taste Asian Food at Chinatown Night Market
Chinatown Night Market has always been a popular location among locals and is becoming more and more popular among tourists. The night market is filled with amazing food stalls that sell a wide variety of Asian food (Chinese, Vietnamese, Japanese, etc.).
Also, it's a nice place if you wish to see little alleys filled with lanterns that make a great background for your Instagram photos.
Related Article: Things to do in Sunshine Coast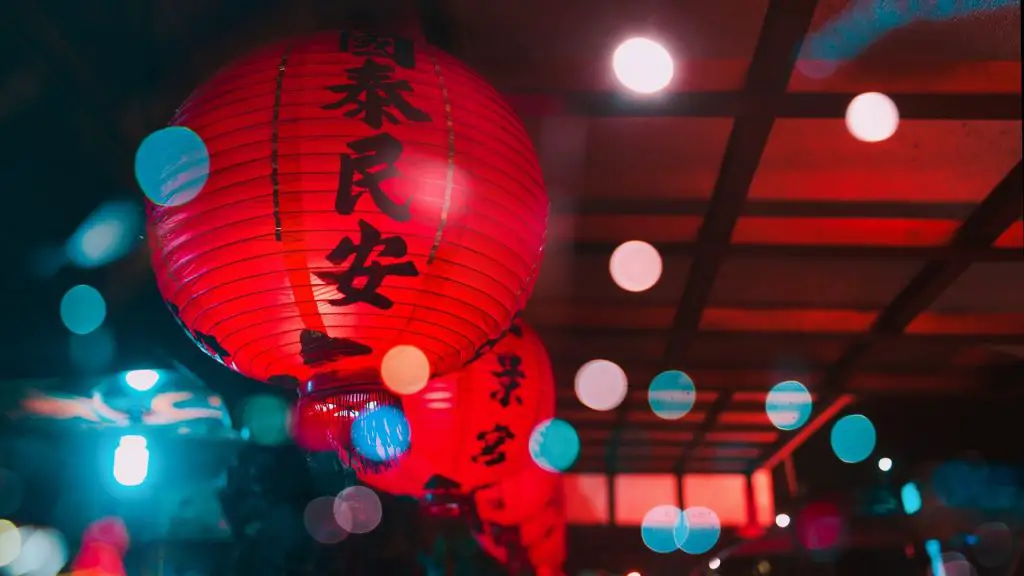 2. St George Openair Cinema
St George Openair Cinema is a perfect treat for the summer nights. Every year during summer on the Fleet Steps near Sydney Harbour you can find a majestic screen that shows all types of films. Also, after the film, you can enjoy majestic views of the harbour and get a late night snack from food stalls close by.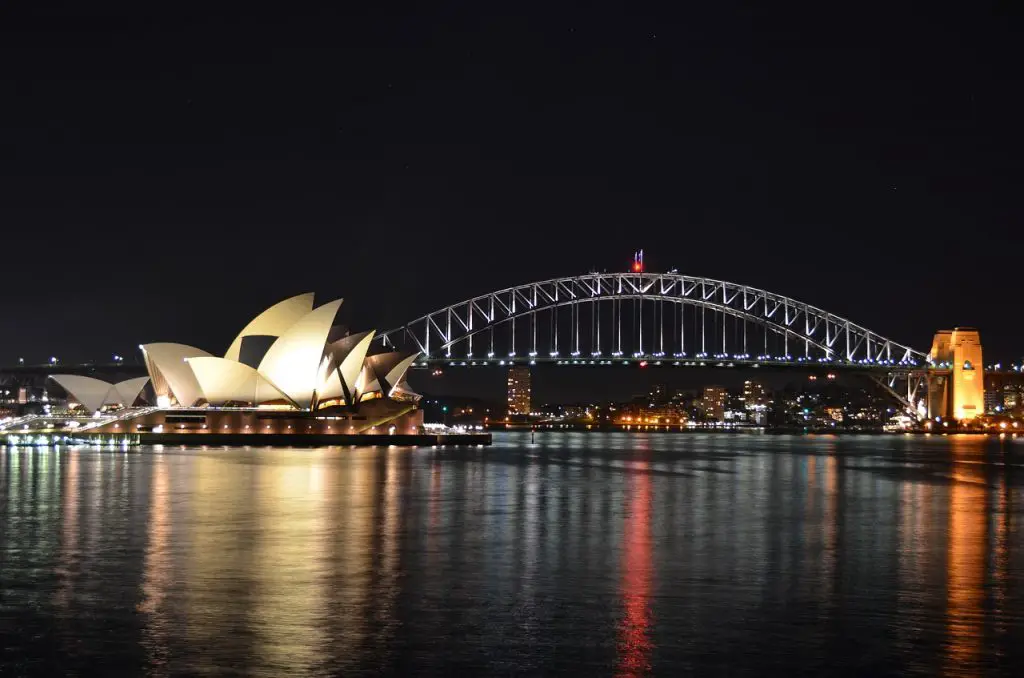 3. Watch Fairy Penguins in Manly Wharf
Manly Wharf is famous for its fairy penguins which visit the wharf every night between July and February.
The penguins nest at the wharf and if you come around evening time, you will be able to see them. Come early evening, pack some food and drinks, and wait for the penguins to show up.
Related Article: Things to do in Fremantle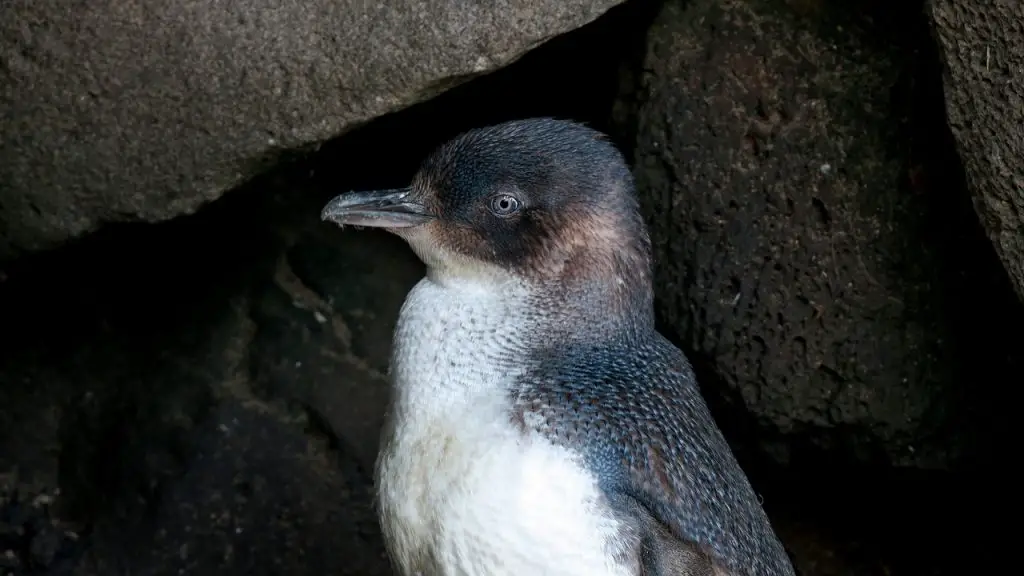 4. Explore The Sky at Sydney Observatory
Sydney Observatory is the oldest observatory in the city. You can take a night tour of the observatory where you will be able to look through a telescope and find Moon, stars, and planets.
Also, a visit to the planetarium and a dome tour are included in the tour. We highly recommend this activity especially for the people travelling with kids.
You can also visit Sydney Observatory during the day. You can check out the price here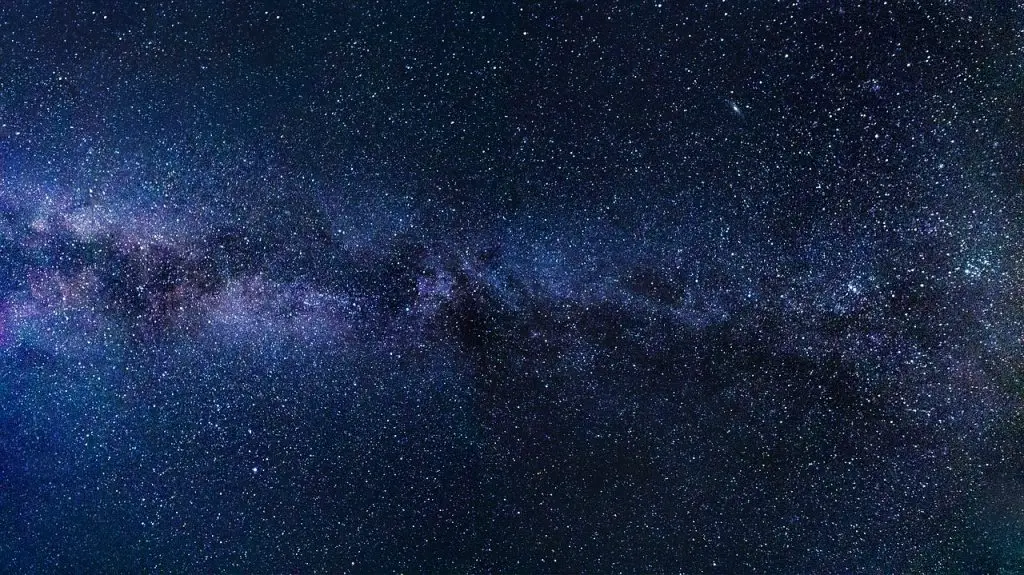 5. Enjoy Performance at Sydney Opera House
Sydney Opera House is probably the most famous building in Australia. It is gorgeous during the day and magical during the night when its lights go on. We highly recommend to come and see the opera house at night.
However, if you have some spare time, book an evening show and enjoy the Sydney Opera House from inside too.
You can check the price here to experience the performance at the Opera House.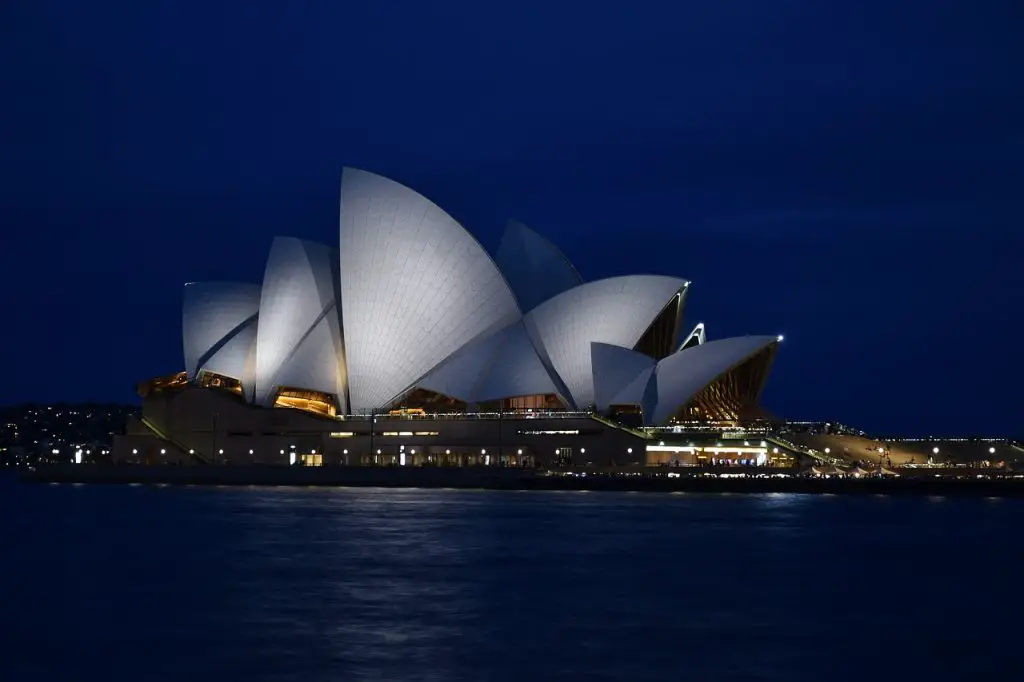 Best Cruise Deals in Sydney
6. Darling Harbour
Darling Harbour is a well-known place to hang out as it has tons of famous tourists attractions such as Sydney Aquarium and Madame Tussauds museum. It is, also, filled with tons of pedestrian walks, playgrounds, ice cream shops and great places to eat.
During the night the harbour becomes even livelier as it has great clubs and restaurants. Also, on Saturdays, you can enjoy the firework display. If you going especially for fireworks, we recommend checking on the website for the display times and possible cancellations.
You can check out Discover the Rocks and Darling Harbour Tour for a guided tour. For once in a lifetime experience, you should try Sydney Harbour Dinner Cruise.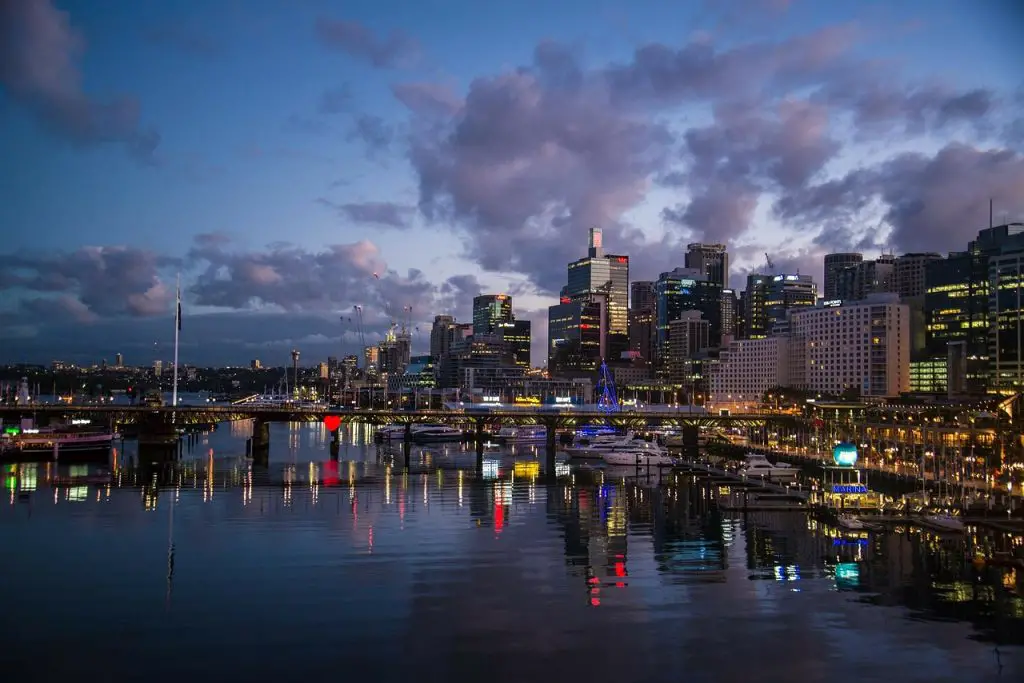 7. Moonlight Cinema Sydney
Moonlight Cinema is the biggest in Australia's open-air cinema. It is situated in an inner-city park and offers a wide variety of movies. It is a perfect place if you are looking for a romantic and quiet place. Also, the Moonlight Cinema showcases a lot of family-friendly movies so you can even take your little ones with you.
Related Article: Things to do in Brisbane at Night
8. Take a Pub Crawl Tour
Pub Crawl is always a good decision if you are wishing to experience the city's nightlife. Pub Crawl Sydney tour introduces you to the best city's clubs and pubs and helps you to find tons of new friends.
Check out the price of a Pub Crawl Tour here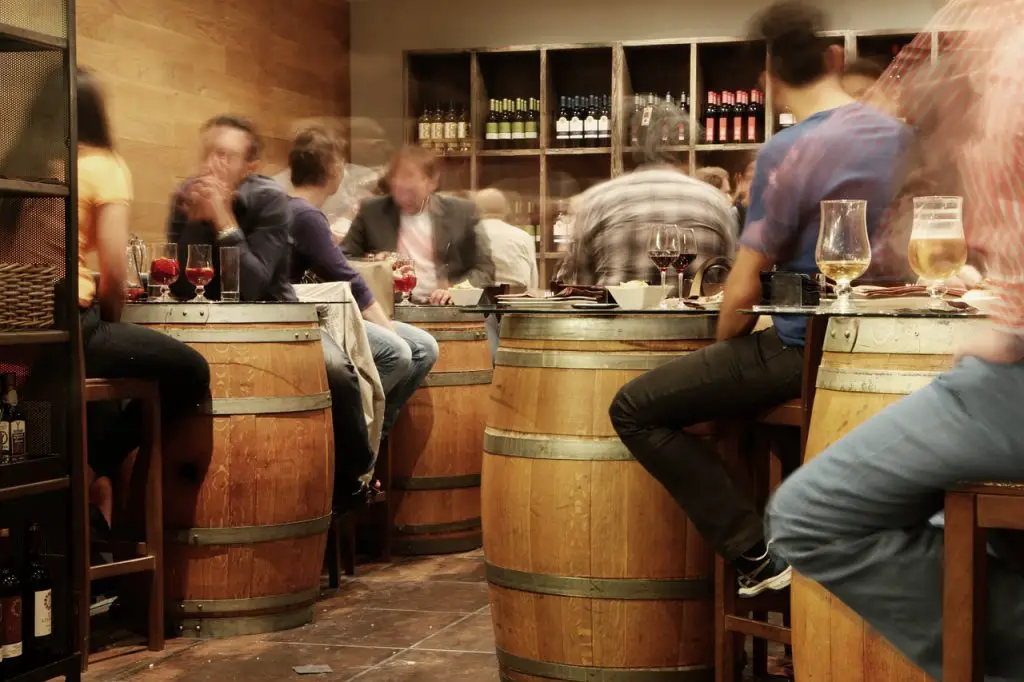 9. Stroll Around The Rocks
The Rocks is a famous Sydney neighbourhood that is filled with great street food, handmade products, and lovely cafes.
Also, this area has the oldest pubs and lovely restaurants that have majestic views of the harbour. It is a popular area for a night out due to its street food markets, souvenir shops, and live street music.
You can also check out The Ghost Tour or The Rocks Historical Pub Tour with Drinks and Dinner
10. Try Bridge Climb Sydney
Bridge Climb is a very expensive and adventurous thing to do in Sydney. There is a possibility to do a bridge climb during the dawn, day, twilight and night.
And, obviously, we highly recommend selecting the twilight or night climb as you will be able to see all Sydney lights. The climb lasts for about 3 hours and 30 minutes and it has 1 332 steps so be prepared to burn your calories.
You can check ticket price here
11. Visit Art Gallery NSW After Hours
Art Gallery NSW is Sydney's finest art gallery that is worth visiting. It is open through the day and sometimes has special evening events. During those late opening, you can enjoy some special tours, a glass of wine and relax.
Related Article: Things to do in Adelaide for Free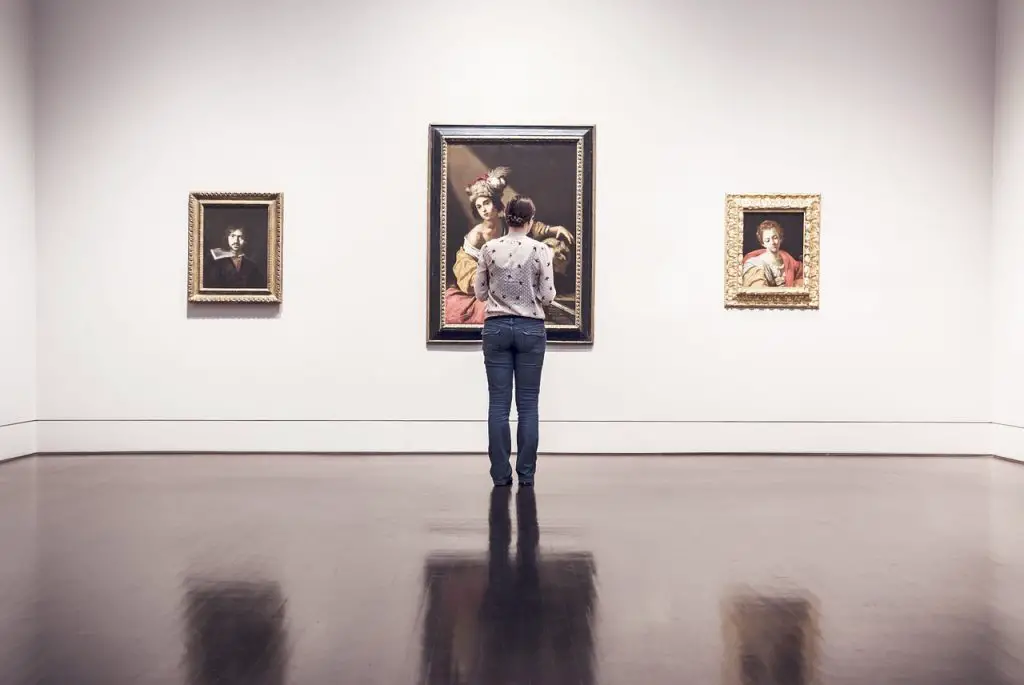 12. Relax at Balmain Bath House
Balmain Bath House is basically a mineral water spa where you can enjoy various pools, steam rooms, and saunas. It is open till late evening so it's a perfect place to relax after a tiring day of walking and exploring Sydney.
Related Article: Most Instagrammable Places in Australia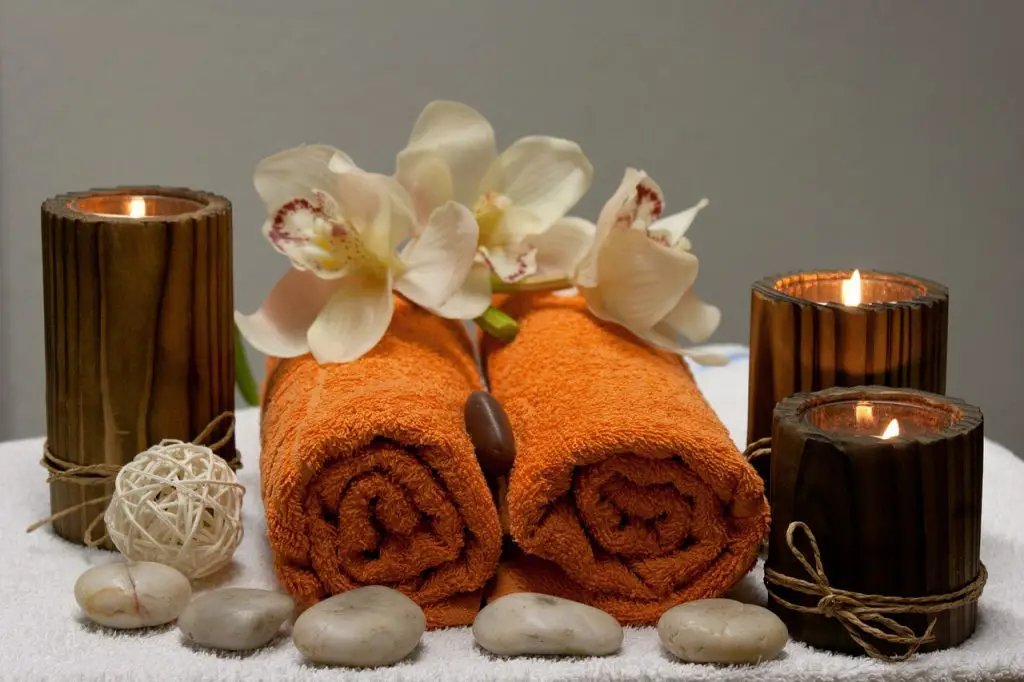 13. Roar & Snore at Taronga Zoo
Taronga Zoo is a famous Sydney's zoo that houses all sorts of animals. The zoo has a special event called 'Roar & Snore' that allows visitors to stay overnight at the zoo and enjoy special talks and safari tour during the night.
Also, you will be able to meet the zoo's friendly residents and taste good food. To addition, the campsite is located by the harbour so you will be able to enjoy a fantastic view of the Sydney Opera House and Harbour Bridge. You can book tickets on the zoo's website.
You can check out the price for the General Admission ticket here and Animal Tour price here.
Related Article: Zoos in Sydney
14. Sydney Aquarium After Dark
Sydney Aquarium is a popular attraction among tourists and locals. However, it might be too crowded with running kids.
If you wish to explore aquarium after hours, you can book your tickets to the special 'After Dark' event (18+) and enjoy delicious food, drinks, live music and an opportunity to explore aquarium's sea life at night. Tip. Check aquarium's website for dates and tickets.
For general admission tickets, check price here. For Sydney Pass ticket which is a better value for money if you would like to visit more than just Sydney Aquarium than you should check out this ticket.
15. Romantic Harbour Dinner Cruise
The harbour dinner cruise is suitable for couples who wish to experience romantic Sydney. Just head to the harbour and choose one of many cruise options.
Most boats offer a fantastic 360 degrees view of Sydney and exceptionally delicious food. The cruise usually lasts for 3 hours and there might be a dress code for the evening, so check with cruise provider.
You should check out Sydney Dinner Cruise however if you would like a Private Sunset Cruise.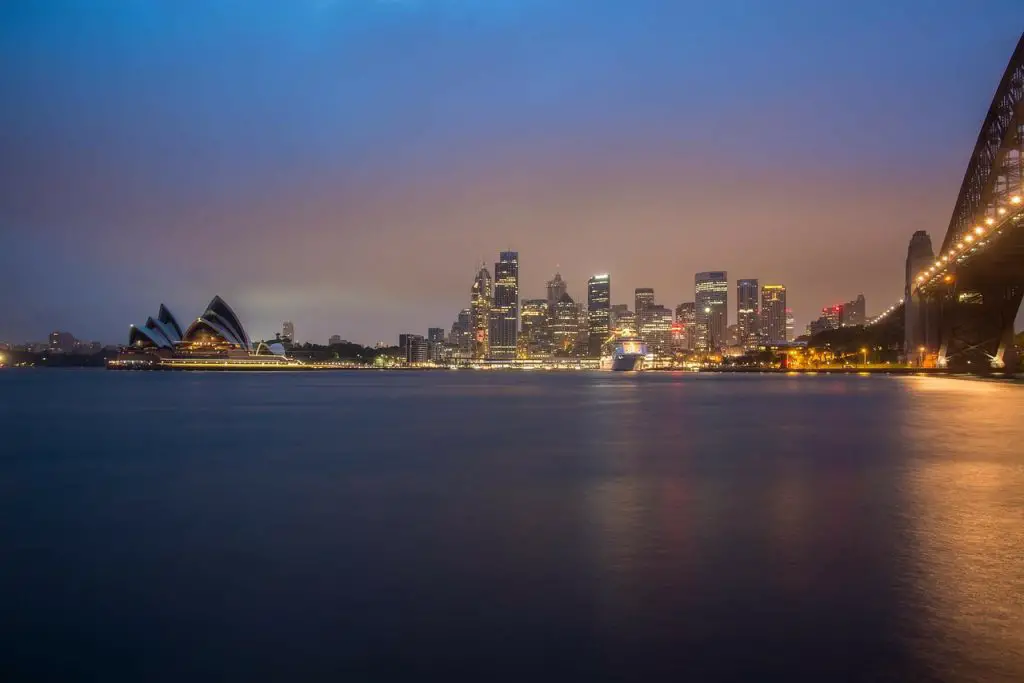 16. Evening Walk at The Quay
The Quay is the main ferry terminus that connects visitors to the main Sydney attractions such as Harbour Bridge, Opera House, and The Rocks. It is a famous place for evening walks and adoring the Sydney lights. Also, it is said to have one of the best views in Sydney.
Suggested Article: Best Breakfast Places in Melbourne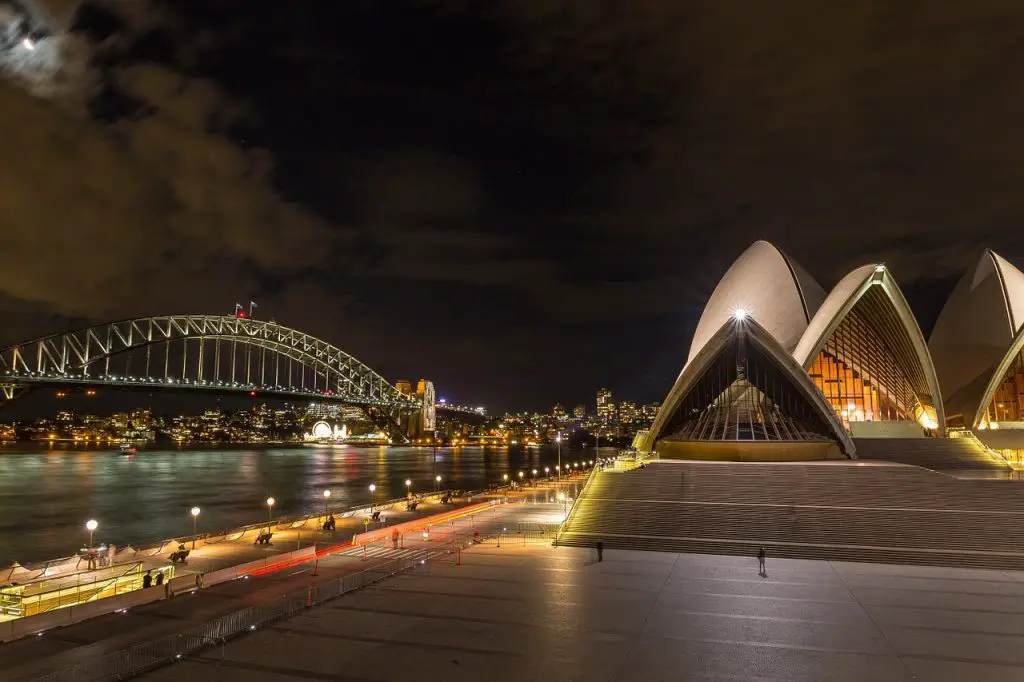 17.Visit Edgy Surry Hills Neighbourhood
Surry Hills is a quirky neighbourhood filled with boutiques, edgy bars, fancy apartments, and amazing coffee shops. During the night you can try some of many bars and see a performance at Belvoir Street Theatre.
Also, coffee shops are open till late at night, so pop in for a nice Aussie coffee and late night snack.
Suggested Article: Free Things to do in Melbourne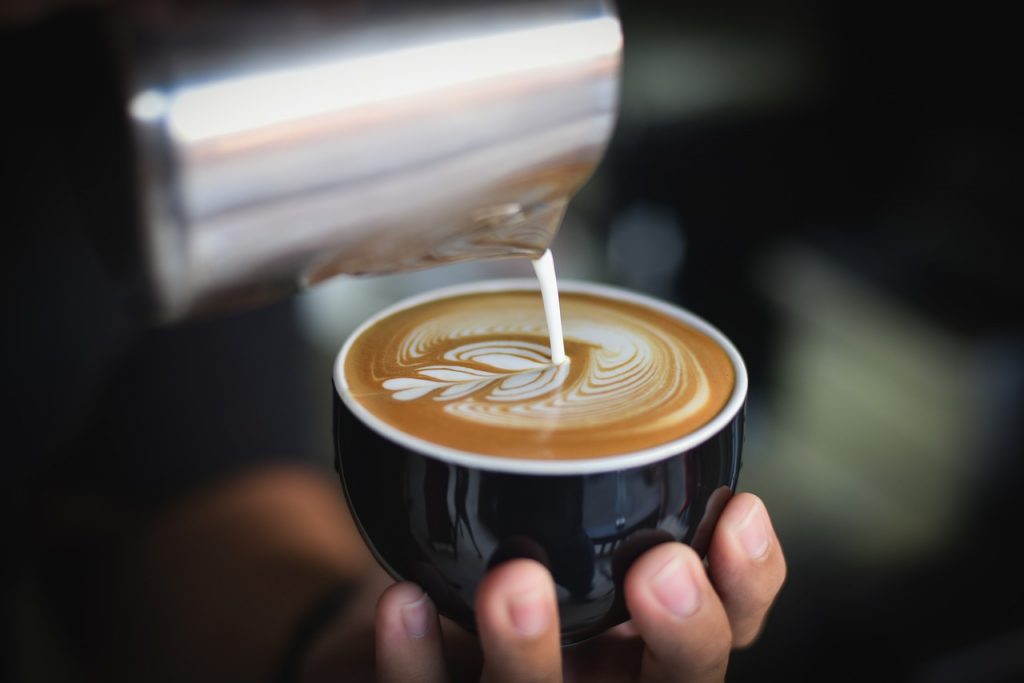 18. Hipster Newtown
Newtown is Sydney's suburb where you can find everything starting from thrift shops and ending with avant-garde cinema. During the day it is a popular place for shopping, eating and visiting art galleries.
And during the night, Newtown becomes a number one place for indie music and hipster bars. Tip. Be prepared for crowds of students.
If you are looking for a guided tour than you should check out Newtown and Enmore tour and the Street Art Tour.
Search for Best flight deals online

19. Wild & Crazy Double Bay
Double Bay is another Sydney suburb located to the harbour. It is known for its upscale boutiques, beauty salons, restaurants, and Murray Rose Pool (a large tidal enclose where people can swim).
It is also popular for cocktail bars that serve the best and the most extravagant cocktails in Sydney, and host the best pool parties. So if you wish to experience a wild Sydney, visit Double Bay during the night.
If you are in Double Bay during the day, you should try the Kayak Tour. Check out the price here.
20. Wendy's Secret Garden at Lavender Bay
Wendy's Secret Garden was a private garden at Lavender Bay. Now, it is a hidden gem in Sydney where you can find various exotic plants, lots of flowers and various types of herbs.
The best time to visit the garden is during the twilight as while walking you can enjoy great background views and tranquillity.
Related Article: Things to do in Tasmania
21. Museum of Contemporary Arts Lights On Late
Museum of Contemporary Arts every Wednesday stays open later (until 9 PM) so people can visit the museum after working hours. This late opening is called Lights On Late event where you can try all sorts of workshops, listen to curator talks, enjoy a glass of wine, taste the finest snacks and listen to the live music.
The museum welcomes all ages so you can even bring your kids! Find more information about activities on the museum website.
Related Article: Things to do in Melbourne at Night
22. 360 Degrees View From Sydney Tower Eye Observation Deck
Sydney Tower Eye is the highest building in Sydney. Its observation is located 268 meters above the city and offers a fantastic 360 degrees view. The observatory deck is open till late at night, so you can enjoy the fascinating city's lights. You can purchase tickets online or on site.
Also, the Sydney Tower Eye offers skywalk experience that you definitely have to include in your bucket list. However, the skywalk is closed at this moment without the exact date when it's going to be open again. We highly advise checking the Sydney Tower Eye website for the skywalk opening times.
You should buy ticket in advance for the Tower. Check out the price here. If you get a chance you should try the Buffet at the Tower. Check out the price here.
23. Try Beer Tasting at One of the Beer Cafés
Sydney has tons of beer cafes where you can taste all sorts of beer from different places in the world. The most popular beer cafes are Redoak Boutique Beer Café and Belgian Beer Café Heritage.
These cafes are also breweries that have got various awards and is well loved by locals. We highly recommend visiting at least one of them and try its beer tasting menu with delicious snacks. We guarantee you won't be disappointed.
If you are interested in Beer and Brewery Tour than you should check this craft beer tour.
Suggested Article: Things to do in Perth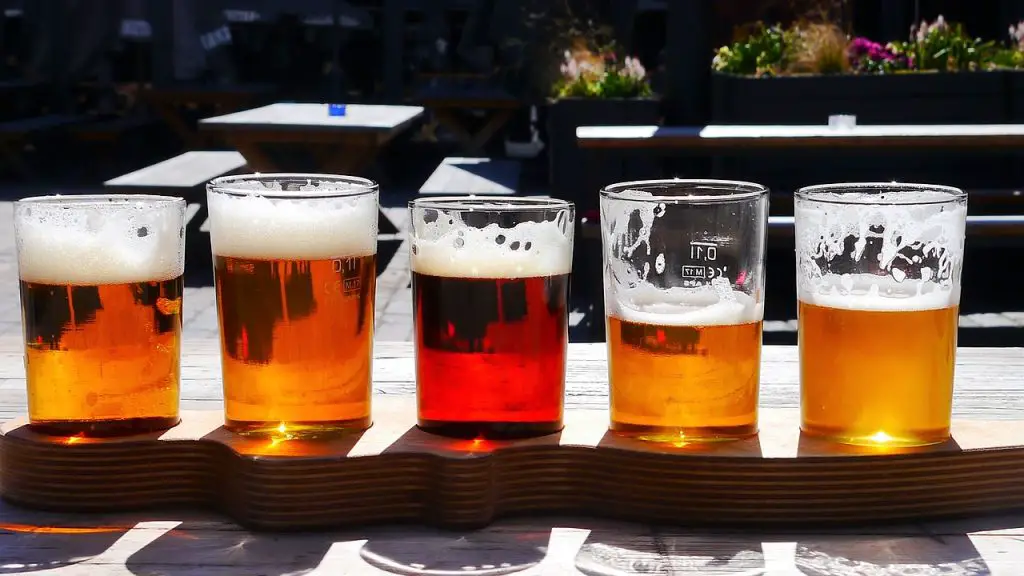 24. Enjoy a Spectacular Sunset at Bondi Beach
Bondi Beach is well-known as the best spot to watch a sunrise, however, sunset is equally beautiful at the beach.
The sunset at Bondi Beach attracts lots of locals and tourists so if you are taking your camera with you and wish to have a perfect spot, try to come a little bit earlier. Also, you can enjoy a famous coastal walk from Bondi Beach to Coogee – a 5.5 km trail.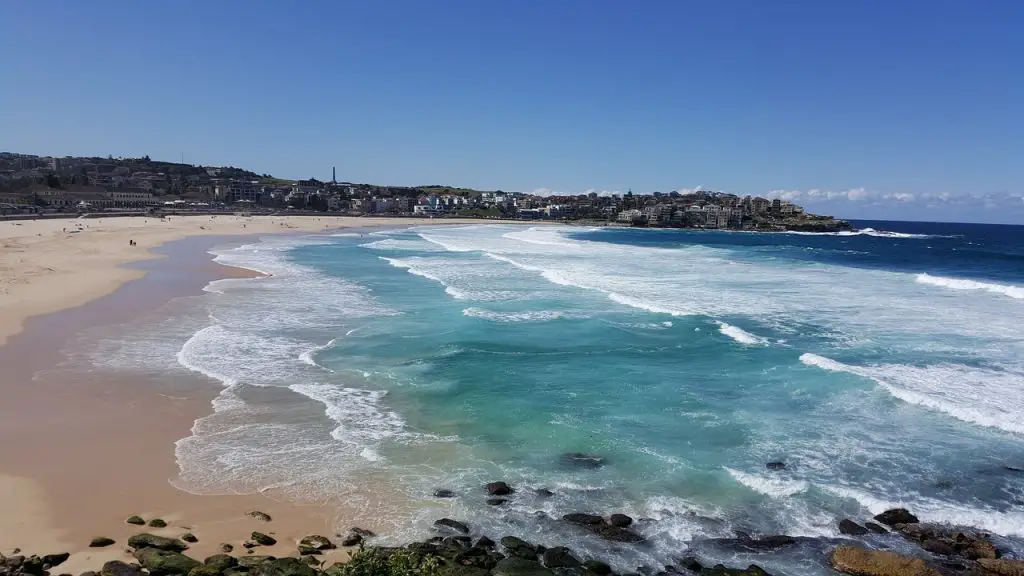 25. Watch Cabaret at The Camelot Lounge
The Camelot Lounge is a famous boutique music venues that are highly favoured by locals and is attracting more and more tourists. The lounge organises various types of music events such as blue, folk and jazz concerts. Also, most talented Australian singers and songwriters perform at the Camelot Lounge. However, the lounge is the most famous for its quirky cabaret shows. Its cabaret shows are named as the best in Sydney.
The Camelot Lounge has a fun atmosphere, great food, and various antique collections. It welcomes all ages and under 18s have to be supervised.
Related Article: Things to do in Geelong
Check out the Best Accommodation Deals Online

26. Different Side of Sydney – Kings Cross Evening Walk
Kings Cross is located just 2 km from Sydney Business District. The area is also known as The Cross that was once a place with the best music halls and grand theatres.
However, after WWII the area has radically changed and became Sydney's red light district. Now, the Kings Cross is an area that is filled with strip clubs, night clubs, brothels, bars, and restaurants. If you wishing to experience a different side of Sydney, walk around Kings Cross during the late evening.
We recommend that you join a walking Tour to the Kings Cross. Check out the price here.

27. Take a Haunted Sydney Tour
If you are looking for chilling adventures, try one of Sydney Ghost Tours that will tell you the scariest ghost stories. The tours are happening all around the city and can be booked via different tour providers.
One of the most famous ghosts tours is Q Station (Manly), Lantern Ghost Tour (The Rocks), Ghostly Newtown (Newtown) and Old Government House (Paramatta).
Those tours will take you through famous Sydney's locations and tell you various ghost and sinister real-life stories. It is highly advised not to bring small kids, but all ages are welcomed.
Check out the price of the Haunted Tour in Rocks here.
28. Visit Luna Park
Luna Park is the most well-known amusement park in Australia. This park is listed as a heritage site that was constructed in 1935. Since 1972 the amusement park is running all year round.
Despite several controversies, the park is still very loved by locals and tourists. You can enjoy classic and modern rides that will make you have the best time of your life.
Luna Park is opened till late at night giving its visitors an opportunity to enjoy beautiful rides' lights and harbour background. During summer, park hosts summer nights events – park stays open even later.
After rides, you can enjoy late night snacks, refreshing drinks and try to win a giant teddy bear. It's a perfect place for family fun at night! Tip. Check admission fees and special events on the park's website to get the best deals.
Get your all day pass here so you don't have to queue up to get the ticket.

29. Listen to Live Music at Marble Bar
Marble Bar is one of Sydney's finest and oldest bars. It was opened in 1893 and is listed as a heritage site. The bar has an original Victorian style décor and artwork that make the bar even more attractive to its visitors. Marble archways make the bar even more popular between tourists and Instagram lovers.
Every Wednesday and Saturday bar hosts live music concerts that attract hundreds of people. You can book a table in advance if you wish to have a great spot or coming with several people.
Marble Bar is also famous for its signature cocktails with menu changes every season. We definitely recommend trying at least one cocktail.
Related Article: Things to do in Seminyak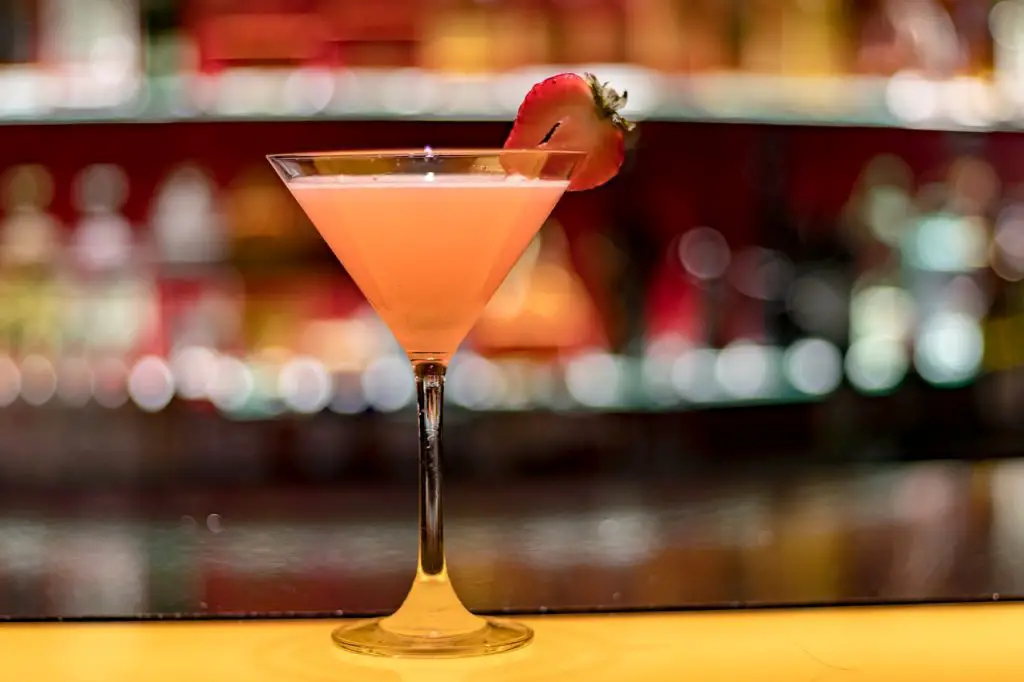 30. Harbour Bridge
Harbour Bridge (Sydney Harbour Bridge) is a heritage listed steel arch bridge that was opened for use in 1932. It is an iconic bridge that connects Sydney Business District to the North Shore.
The bridge is said to be the most beautiful at night because of its lights. Also, if you walk across the bridge at night time, you will be able to see spectacular views of the Sydney Opera House and the harbour. This night time view from the bridge has become an iconic image of Sydney that can't be missed.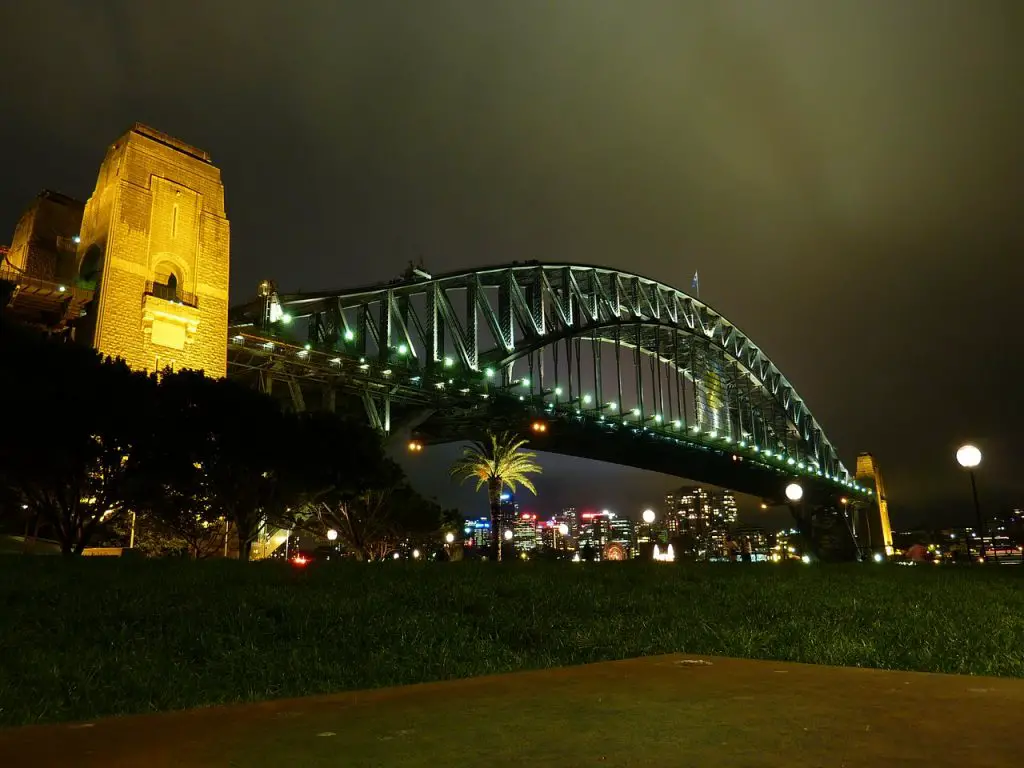 Tips and Helpful Links:

Accommodation: Booking.com
Travel Insurance: Worldnomads
Flight Deals: Skyscanner
Conclusion
Sydney is a city that never sleeps and offers spectacular activities throughout the day and night. The city has a completely different side during the night making it more interesting for visitor's eyes.
It offers great fun for families, romantic places for couples and crazy nightlife for adventure seekers. Just relax and explore the real Sydney.
Which night time activity sounded the most attractive to you? Why? Do you plan to include our recommended activities in your Sydney itinerary? Have you tried any of these activities before? Can you share your experience? Also, if you have any questions or would like to share your feedback, please, leave a comment below.
Thank you and have a great trip!