Things to do in Sunshine Coast
Looking for things to do in Sunshine Coast? Then this is the article for you.
It doesn't matter whether you are seeking dazzling beaches, exhilarating water sports and adventure experiences, enjoyable dining or shopping, we have created an amazing list for you to help you decide what activities you want to do while you are enjoying the Sunshine Coast.
The Sunshine coast is known as a tourist haven in Australia with the number of things one can do while visiting. If you are an adventurous traveler wanting to come to swim with the whales or go hiking in rainforests—or you want to spend your vacation being a "beach bum" to wind down.
Best Things to do in Sunshine Coast
1. Night Markets
There are many night markets along the Sunshine Coast, and you could hit every single one of them and still be wanting more! Each market has a unique sense or theme to it. Check it out:
Nights on the Ocean – Maroochydore
The "Nights on the Ocean" market is one of the more popular night markets because of the location. On the second Friday of every month the Ocean Street in Maroochydore fills with street vendors that has amazing food booths, local designers, artists, vintage clothing and collectables!
You won't regret just wandering down the street and if something vintage catches your eye – all the better!
Mill Street Markets – Nambour
Usually on the last Saturday of the month, you can wander down Mill street in Nambour for a newly opened night market that you can eat your way around.
This is like the Food Truck Rodeo with an Australian twist! So, if you are looking to try A LOT of different foods in one spot this is the market you need to be at.
Kawana Waters Artisans & Farmers Market – Bokarina
If you are a BIG fan of farmers markets this is the place for you! The Kawana Waters Market has an amazing selection of local produce and items that are made locally. This market is held every Saturday at the Kawana Waters State College.
Marcoola Market – Marcoola
So, it is a Friday night and you have no plans for dinner and are wanting to check out a little night life around Marcoola. Look no further, locate Lorraine Ave and enjoy an amazing night market that can both feed you and fill your desire to check out a little night life around Marcoola.
But get there towards the opening (4pm) because food sells out fast so if you are wanting something to eat while walking around the market…sooner rather than later is our suggestion. There are a lot of interesting vendors who have an eclectic item to sell, both purchased and hand made.
Junction Twilight Market – Noosa
Smack dab in the middle of Noosa Junction you will find some of the best that Noosa has to offer in vendors, food stalls and interesting items that are a worth bargain for.
Right next to the beach you can spend the afternoon at the beach and then wander down the street market before heading back to your hotel. The Junction Twilight Market is a very family friendly market so bring on the strollers!
Related Article: Things to do in Brisbane at Night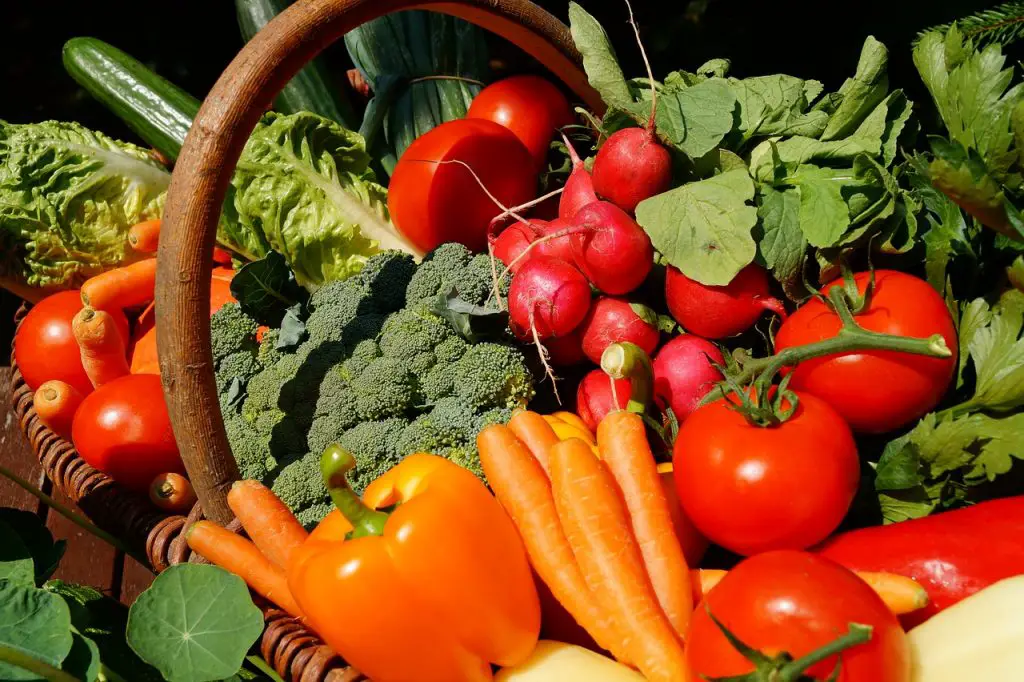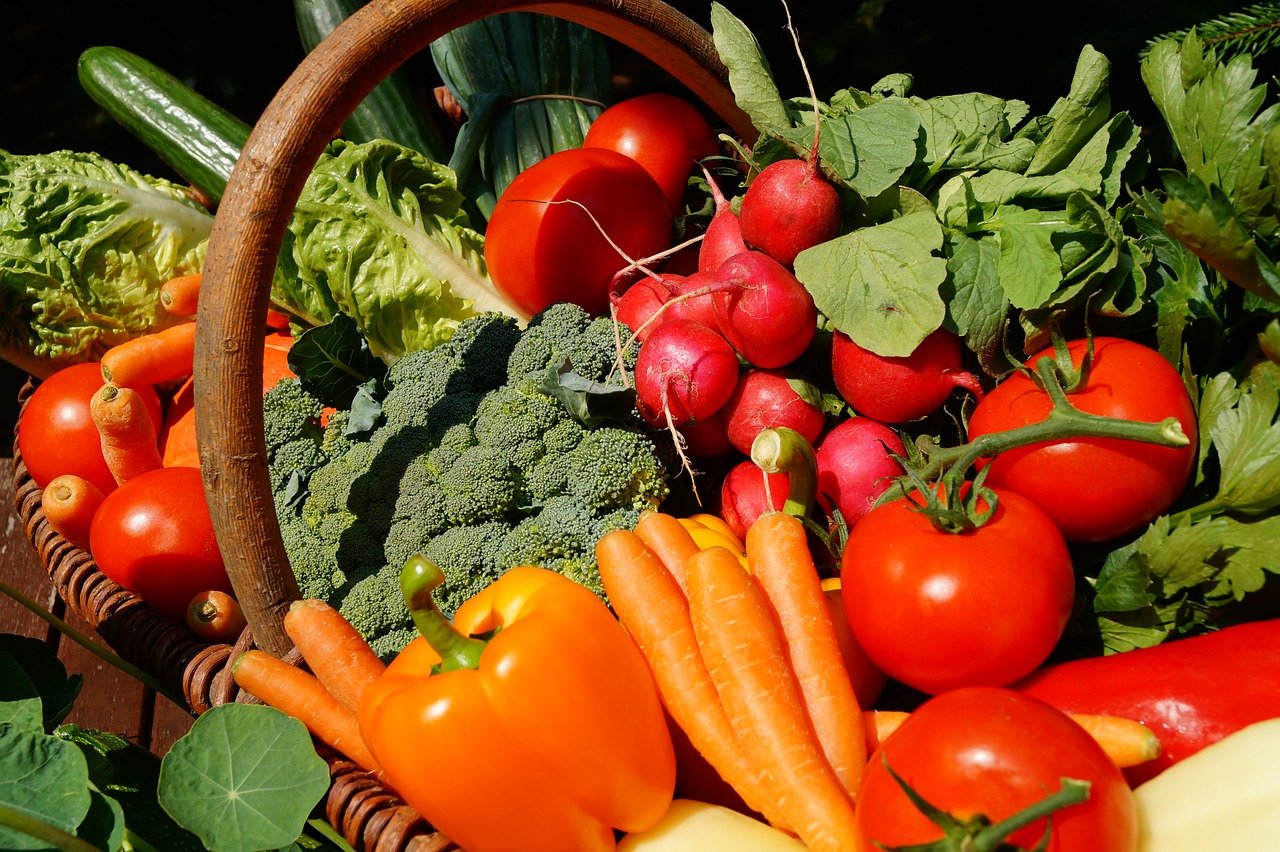 2. Aussie World
Welcome to the privately owned family theme park! Aussie World Sunshine Coast has over 30 rides and attractions throughout the park. This is a great place to come spend the day or the whole weekend!
With plenty to do with the entire family of all ages you know that you and your family will have a blast on the 1960s Ferris wheel, enjoying the restored 1927 carousel, or the thrill seekers who want to have their stomachs in their throats on the Mayhem Maze.
This park is only closed two days out of the year, Christmas Day and ANZAC Day!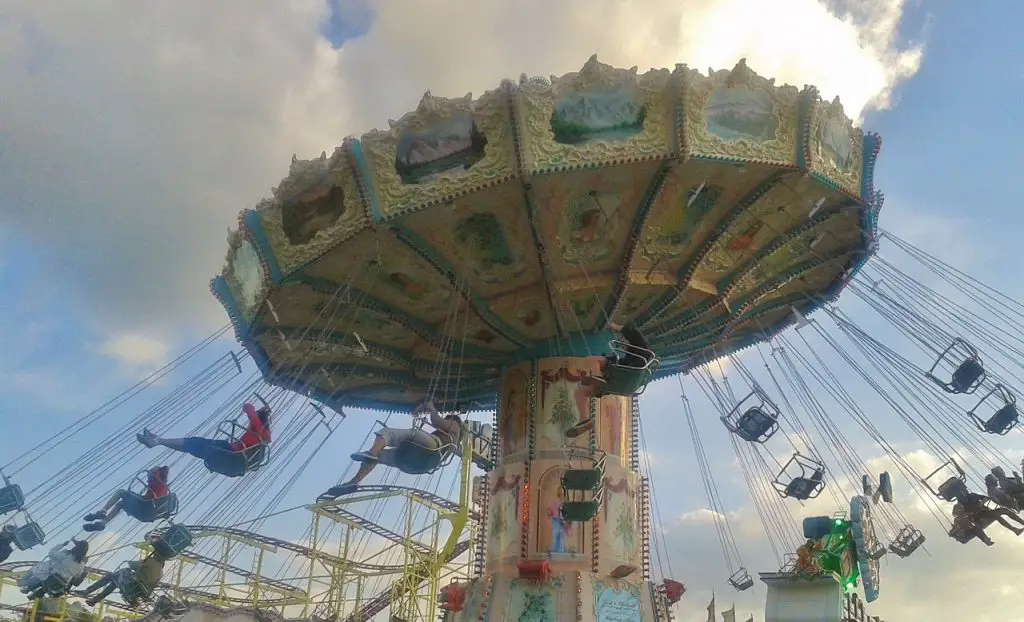 3. The Ginger Factory – Yandina
"You can't catch me I am the Gingerbread man!" Well, you might not be chasing after the gingerbread man at this factory but be prepared for the amazing experience for you and your family that waits for you at the Ginger Factory.
The iconic Ginger Factory is the perfect place for families to interact with the many activities the factory has to offer as it sits along the Sunshine Coast! There is a mini amusement park with fun rides for kids and adults, with fascinating tours, and a retail area with a cafe surrounded by beautiful tropical gardens.
What could be better? The Ginger Factory has free entry and is open seven days a week, year-round. While you are here, you have to check out the train. This train takes you on the Moreton, which is a 116-year-old sugar cane train. If trains aren't your thing, have a taste over at the bee show and tasting.
Honey doesn't get any fresher than right out of the combs, you can watch the beekeepers tending to the bees as well as watch the golden flow of fresh honey right out of the hive.
Related Article: Most Instagrammable Places in Australia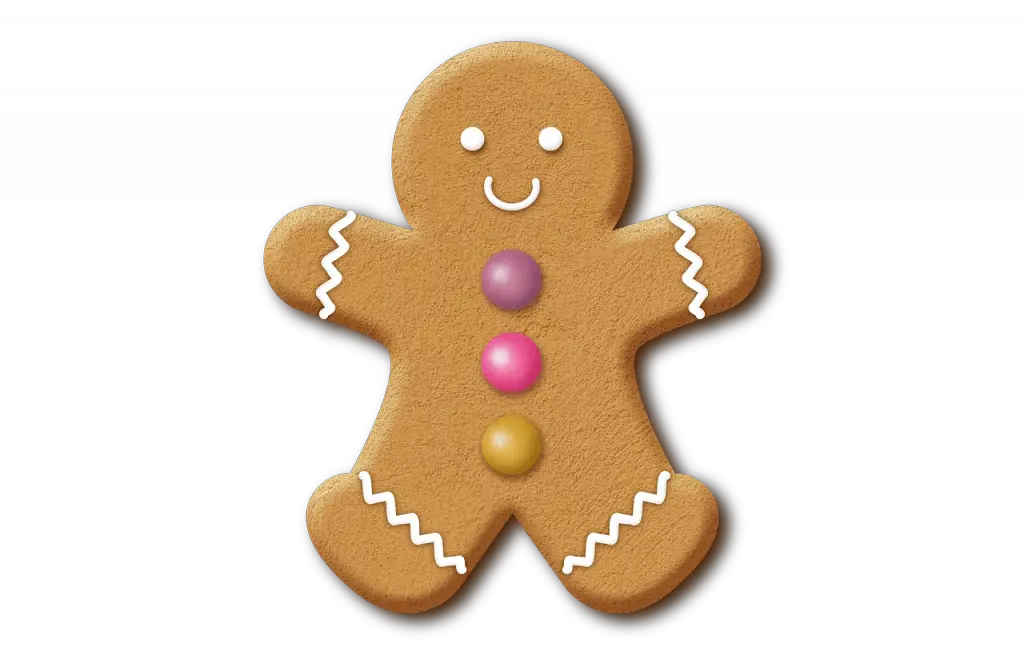 Make sure you have Travel Insurance when you are traveling. Get price in a minute

4. Glass House Mountains
The Glass House Mountains are a grand and awe-inspiring mountainous landscape that goes back millions of years. Ancient magic resides here.
Let it shower over you as you take a relaxing drive through the Glass House Mountains National Park, stopping of course to take pictures over the numerous lookouts along the way, or get your legs moving with some hiking or rock climbing.
The magnificent rocky bluffs that make up the Glass House Mountains are remnants of volcanic activity that occurred about 25-27 million years ago. As the volcanic lava cooled, the stunning vertical columns emerged. These mountains are now an iconic landmark and a popular location for bushwalkers and hikers to explore.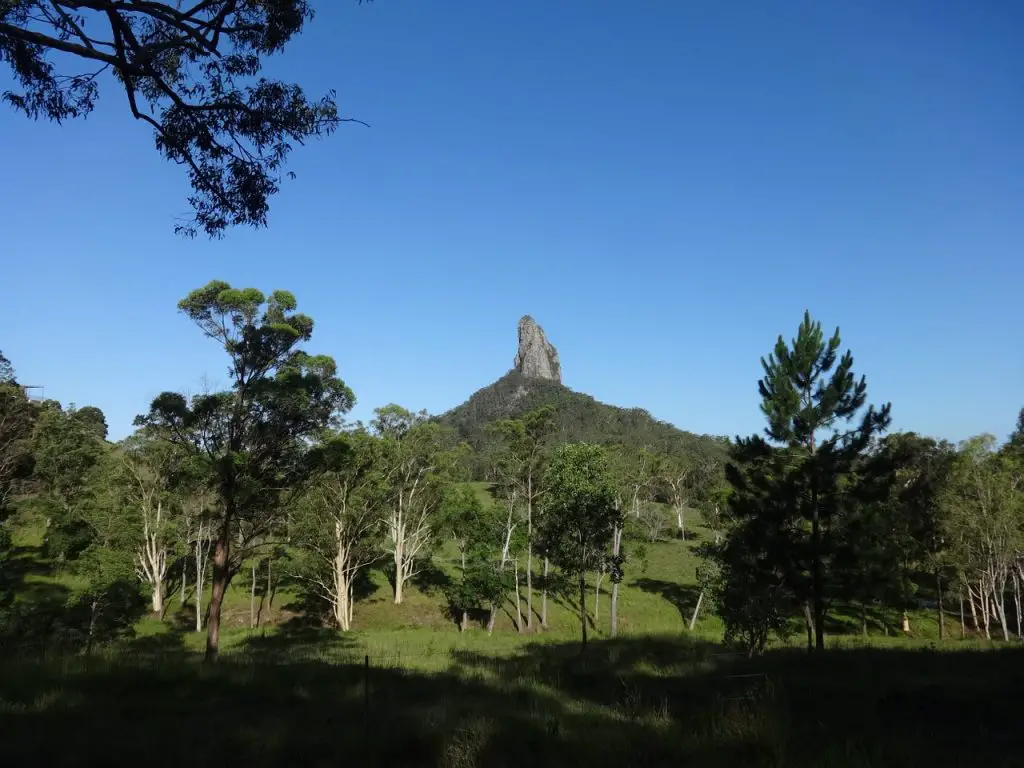 5. Australia Zoo
The Australia Zoo is famous for a number of reasons. It was built by the late Crocodile Hunter Steve Irwin and now is run by his family. It has become one of the most famous attractions in the Sunshine Coast. Visit the Zoo for a fun filled day with the family.
There are over 1,200 animals that reside at the zoo that you can watch in the daily shows or snuggle up with koalas, wombats, snakes and even kangaroos.
Or wander over to Bindi's Island with your family. This is an incredible three-story treehouse and wildlife haven. Here you can watch ring-tailed lemurs wander free, giant Aldabra tortoises, macaws, boa constrictors and an alligator snapping turtle!
Related Article: Things to do in Adelaide for Free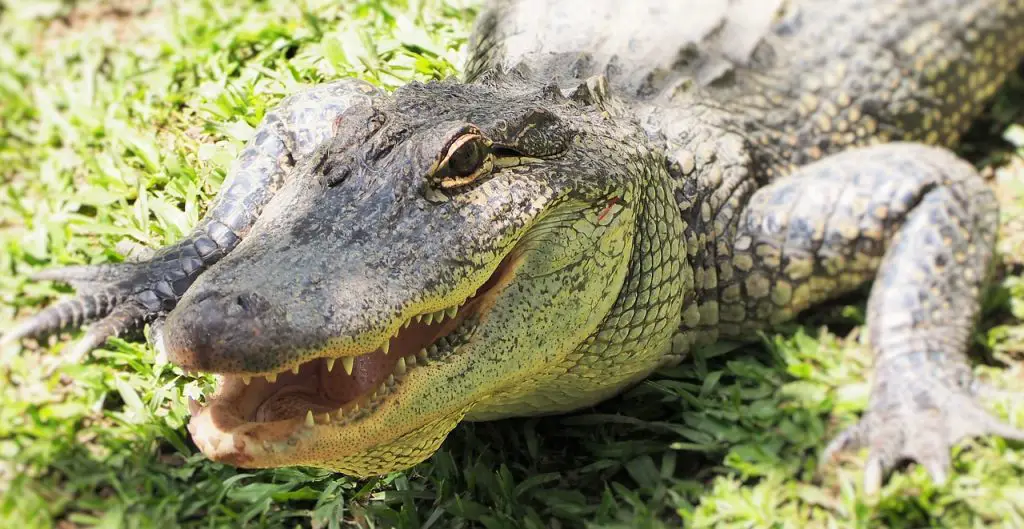 6. Mooloolaba Beach
Mooloolaba beach is one of the better-known beaches along the Sunshine Coast of Australia. Once you arrive, you'll see why it is so well known! White sand beaches just minutes from most of the hotels and the countless things there are to do in and out of the water.
You and your family will have a blast visiting Mooloolaba beach. Spend the afternoon visiting the Sea Life Sunshine Coast, rent a bike to ride down the boardwalk, get a mouth-watering burger at Taps Mooloolaba, snorkel or dive with whales as they dance through the water, take a local cooking class at mudpatty, or take a sunset cruise.
Be sure to stop and visit one of Australia's Top Ten Beaches (named by TripAdvisor).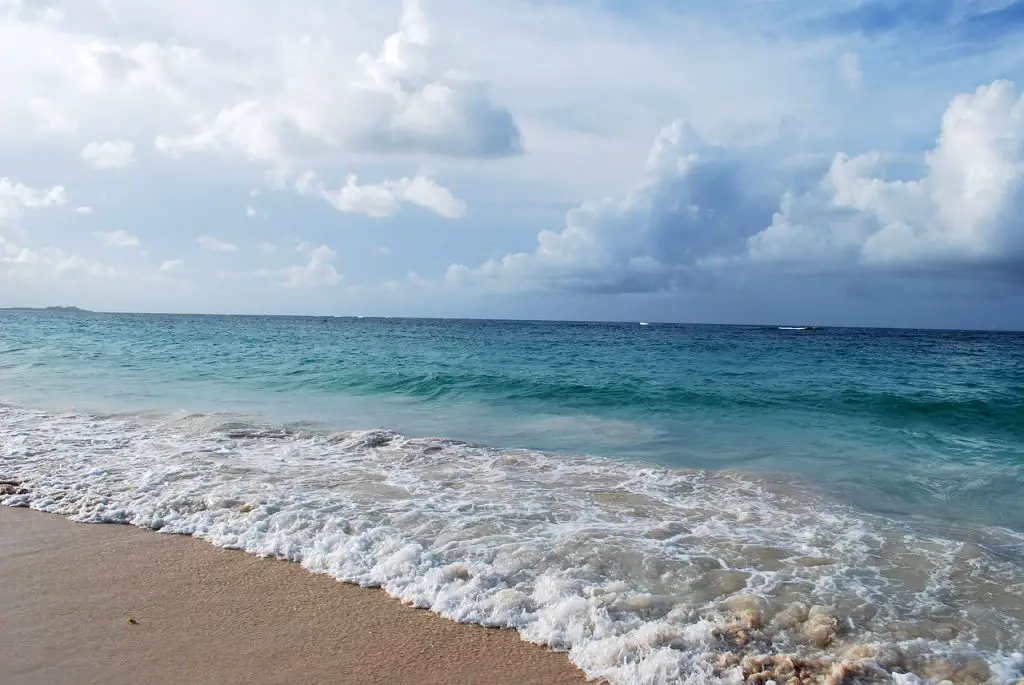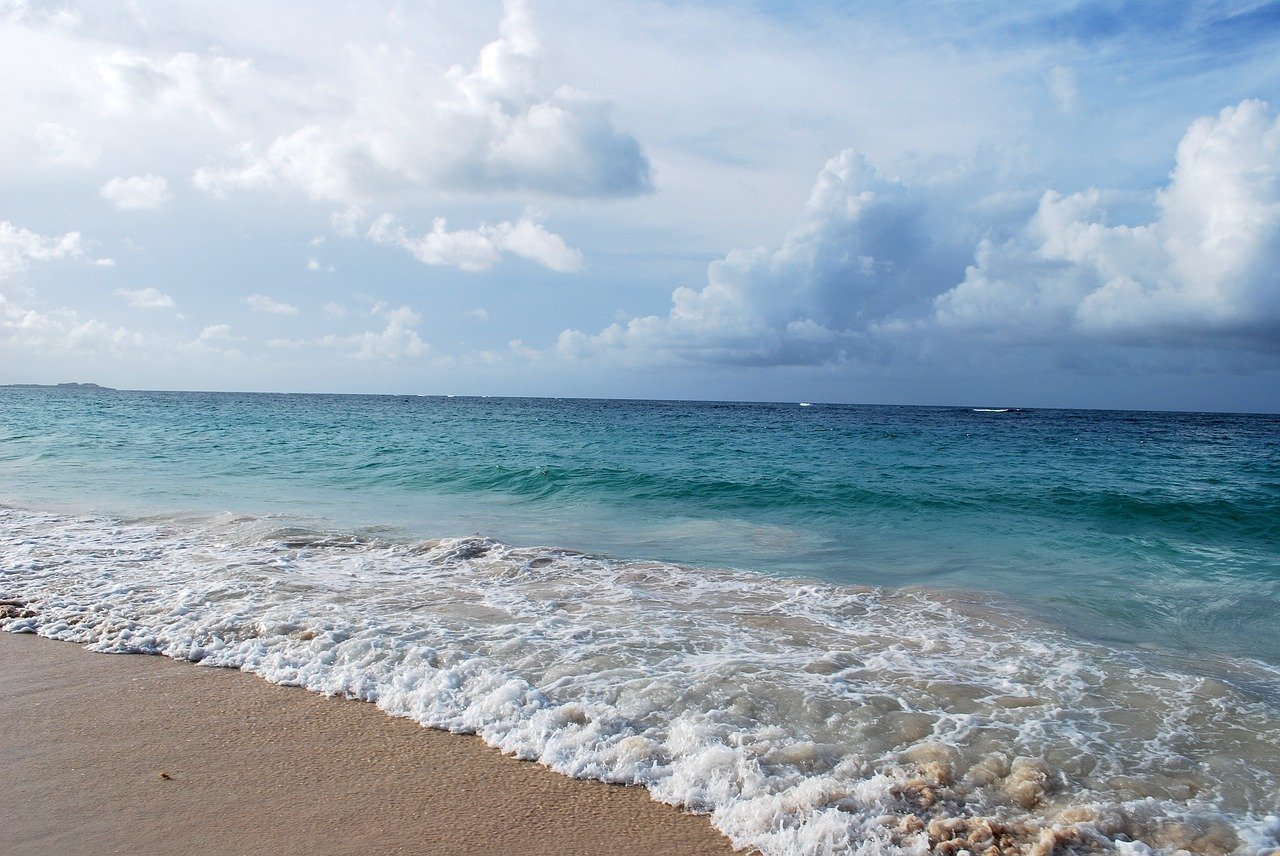 Search for Best flight deals online


7. Noosa Main Beach
Take in endless shades of blue ocean waters at Noosa main beach. These exquisite beaches have ensured that everyone has something to do.
If you aren't a big thrill seeker you can float the waters of the Laguna Bay or if your heart is in the waves of the sea, Noosa is known as the 10th World Surfing Reserve so you are sure to catch some good waves here.
If you want to compete or watch, every year in March, the Noosa Festival of Surfing is held on these world-renowned beaches.

8. Cooking Classes
We try to suggest to travelers that one of the greatest things they can do to learn more about the cultures while also getting a bite to eat is taking a cooking class anywhere they travel to. Well, the Sunshine Coast is no different. There are several options for cooking classes along this beautiful coast:
The Cooking School – Noosa
For those who are a little more experienced in the kitchen this would be a great activity for you – because you don't need basic instruction but instead are able to practice or learn new methods of cooking you've never tried before.
Red Hot Chili Pepper Mediterranean Cooking Classes – Caloundra
Think of tapas, kebabs, mezze and pastas! Here you will learn how to cook Italian, Greek, Turkish and Spanish dishes from many of the immigrant influences that have reached Australia. Choose your beverage for when you are chowing down on your tasteful masterpieces when you are done in the kitchen.
Related Article: Things to do in Brisbane for Free

9. Rainy Day Activities
Like anywhere in the world, Australia, though a slice of heaven on earth, still gets rain. So, what do you do when you have kids or need something to keep yourself busy when the rain is pouring on a "winds-day"?
We wanted to share some great family friendly and fun activities that would be great for the days when the weather isn't so hot, literally and metaphorically.
Adventure Empire – Caloundra
Adventure Empire has awesome rock walls, bouldering centre and the desire to "see kids engaged in fun action-based activities", this is the number one location to spend a rainy day – or any day!
Get your bowl on and get some "Barby"! This isn't just a bowling centre, there is also Snapper's Bistro which has a fully licensed bar and live entertainment. You could spend the entire day here – food, drink and entertainment. They have everything you need for a full day's enjoyment.
Strike Holey Moley – Maroochydore
The team here has paired up ALL the fun you can think of; mini golf course, escape room, karaoke stations and a bar! And this isn't just any mini golf course, this course was named the best mini golf course on the Sunshine Coast.
Big Boing Indoor Trampoline Park – Birtinya
Think of the BIGGEST indoor play pit where you can bounce off the walls…literally. There are over 70 interconnected trampolines where you and your family can play dodgeball, basketball, airbags, toddler's playground, soccer, the list goes on and on! If it is pouring outside and you need a place to let your kids burn off some energy – welcome to heaven!
Have you ever just wanted to smash something? Really take out your anger and aggression on something and not worry about breaking your own computers, walls or paying for breaking someone else's belongings?
Problem solved! The Smash Pit is a one of a kind in Queensland where you can get your adrenaline pumping for some destruction therapy! This is more of an 18+ place but if the rain is coming down outside or you need to just burn off some traveler's aggression…look no further than the Smash Pit!
Related Article: Things to do in Tasmania

10. The Big Pineapple!
You might think this is a little weird, but it is a monument to the iconic food of the Sunshine Coast and a trip along the Sunshine coast isn't complete without a visit to the Big Pineapple.
The Big Pineapple is a national tourism and food icon monument that features a 16m fiber glass pineapple structure. This statue has brought over a million people ever year and is known by the locals as the most popular tourism attraction in Australia.
Now there isn't just a giant pineapple in the middle of some beach along the coast, there is a visitor's centre, a train station and is the gateway for a popular zoo!
Related Article: Things to do in Perth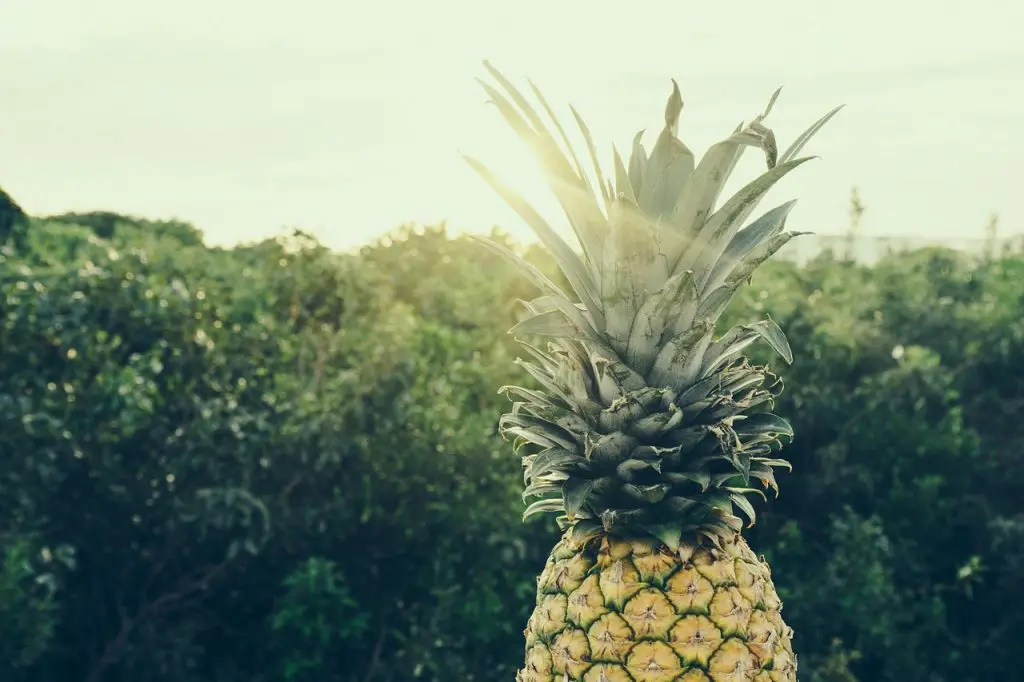 11. Point Cartwright Light
Point Cartwright lighthouse is located near the mouth of Mooloolah River that marks the entrance of the Northwest Channel to the Port of Brisbane. Made in 1978 it was the sixth lighthouse in the country to be constructed out of concrete.
This is a beautiful spot to take some pictures for your Instagram, eat lunch and enjoy the breathtaking views.
Find the best Accommodation deals
12. Sunshine Castle
The Sunshine Castle is a medieval designed museum, tourist attraction and venue that brings a lot of attention to the Sunshine Coast that was built to educate. Established in 1972 this landmark was built in the historical accuracy of a Norman-style Castle.
Complete with a moat, turrets, towers and even drawbridge, this type of architecture is completely unique in Australia which makes it a "must see" ticket item. The Castle keep is a 24-meter lookout tower that gives stunning views of the Coast all the way to Hinterland.
Throughout the Castle you can see medieval and historical displays, other educational exhibitions as well as some of the remains of the original dolls and fairy tales, that were the brainchild for the Castle to be built in the first place.
You can explore at your own pace in a self-walk tour. Be sure to wander across the drawbridge into another time and imagine attending a feast with the King in the Great Hall or be kicked to the curb in the dungeon.
Related Article: Things to do in Geelong
13. Horseback Riding at Noosa North Shore
Take a deep breath of the hot sand and the cool salty water mixed in the air that makes your dreams and imagination stream!
You can book a private tour for horseback riding with just you, a group or your significant other. Enjoy the sunset in an old fashion way of travel in Australia.
Related Article: Free Things to do in Melbourne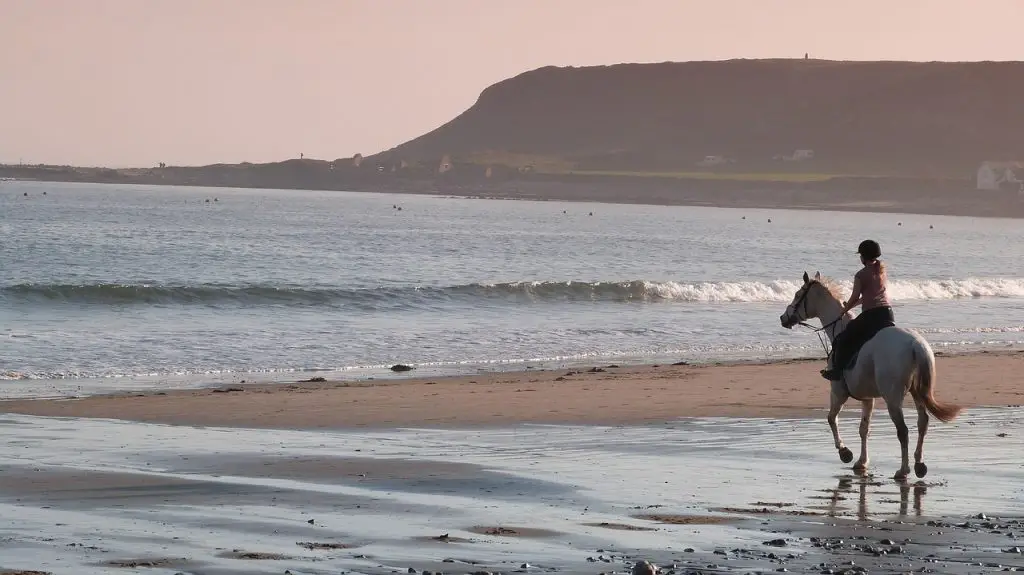 14. Queensland Air Museum – Caloundra
Visit the indoor/outdoor aviation Air Museum of Queensland. Here you can walk through some of Australia's 100 years of aviation journey and history going back to World War II.
The Queensland Air Museum displays military and commercial aircraft with new displays added regularly to give hands-on learning experience to visitors, this is definitely worth visiting while you are travelling along the Sunshine Coast.
Please note: The Queensland Air Museum is a volunteer museum opened every day from 10 am to 4 pm.


Conclusion
In or out of the water you can find something to do for anyone and at any age in your group. If you are a scuba enthusiast – I highly recommend taking several dive excursions while along the Sunshine Coast, not just because of the Great Barrier Reef (which is just north of here).
The marine life that you will see while diving the depths of the blue cascade seas of the Sunshine Coast is worth the travel time to get here alone!
Can you image swimming with humpback whales? Their songs reverberating throughout every salty particle in the ocean as it surrounds your body floating in the water.
Life changing experience! Here you can be privy to the creation of life as Humpback whales travel to Australia to breed and give birth.
Countless beaches all along the coastline will draw any beach bum to the Sunshine Coast for a luxurious and relaxing vacation lounging on white sandy beaches, that are known around the world as some of the most beautiful beaches and not just in the Southern Hemisphere.
If you need more ideas about what to do along the Sunshine Coast in Australia we are always here to help answer your questions and give more insight into your travel adventures.