Things to do in Osaka
by Pranita D, Seek To Travel Travel Blogger, LinkedIn, February 8, 2019
Osaka is one of the main cities in Japan that is located on Honshu island. The city is known as the capital city of western Japan and attracts lots of international tourists. Osaka is well-known as a 'foodie paradise' and a laid back city. The locals are extremely friendly and cheerful (very different from Tokyo residents) so you will be able to get to know better the Japanese culture.
Osaka fascinates tourists from all over the world by its neon commercial lights, world's best amusement park, majestic cityscape, weird museums, cool shopping areas and, of course, the best local food.
Below we had listed the Top Things to do in Osaka Japan that will make your visit the best of the best.
Looking for a Travel Agent? Get 3 FREE Quotes from Australian Travel Agents
Best Things to do in Osaka in 2019s
Visit Instant Ramen Museum
Have fun at Universal Studios Japan
Explore Waterworld at Osaka Aquarium Kaiyukan
Enjoy Osaka night view at Umeda Sky Building
Watch a performance at National Bunraku Theatre
Romantic Takoyaki tasting tour
Stroll around Nakanoshima Park
Explore Osaka Castle
See lion at Namba Yasaka shrine
Enter to Osaka's 'new world' – Shinsekai
Visit one the oldest shrines in Japan – Sumiyoshi Shrine

1. Visit Instant Ramen Museum
The Instant Ramen Museum is included in the unique things to do in Osaka list by many travelers. Let us tell you why.
So as you might have guessed already, this museum is all about the history of instant ramen (noodles) that were created by a guy named Momofuku Ando in 1958.
The museum has all possible Japanese instant ramen on display so you can see the whole history of ramen. It also offers interactive exhibitions that shows the hard work of Momofuku Ando.
What to do in the museum:

Instant Ramen tunnel shows you the history of instant ramen. You can see what kind of ramen was first and how it was introduced to the market.
Ramen around the world gallery shows all different types of instant ramen that are produced outside Japan.
My Cup Noodles Factory is a place where you can make your own instant ramen. You can put all kinds of food in your ramen and experience yourself a process of making it. A perfect experience for the kids and adults.
Even if the museum doesn't sound like the most amusing thing to do while traveling, it is definitely a very unique and only one in a world.
Related Article: Things to do in Perth
2. Have fun at Universal Studios Japan
Universal Studios Japan is one of the top attractions not only in Osaka but also in the whole of Japan. The amusement park has 8 sections in total including Universal Wonderland and The Wizarding World of Harry Potter. There are tons of different rides that visitors can enjoy so the fun for a full day is guaranteed.
There is an opportunity to take photos with various characters such as Snoopy or Hello Kitty. Also, don't miss an opportunity to watch the most famous Universal Studios Japan character parade.
If you are looking for things to do in Osaka December, Universal Studios Japan is the right place to visit. During December there are special shows, a big Christmas tree and the most famous Christmas lights in Japan. Even locals recommend visiting Universal Studios Japan in December.
Related Article: Things to do in Japan in Winter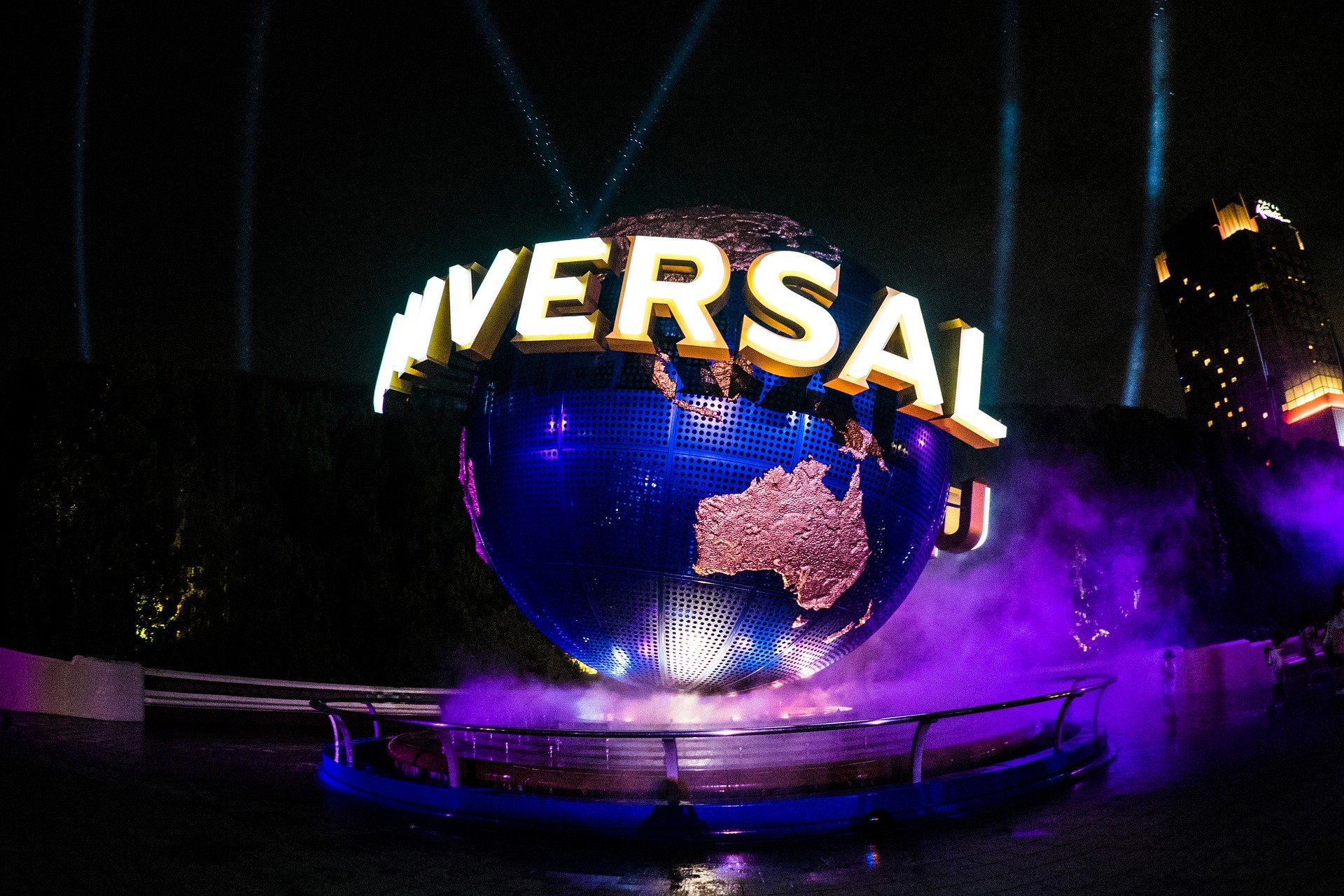 3. Explore Waterworld at Osaka Aquarium Kaiyukan
Osaka Aquarium is one the biggest aquariums in the world that is located at the bay. The aquarium has 8 floors and houses more than 620 marine creatures such as whale sharks, Japanese spider crabs, ocean sunfish and many more.
The Osaka Aquarium is well-known for these special features:

Aqua Gate is the spectacular entrance to the aquarium. While walking you can see all the fish swimming above your head. Don't forget to bring your camera with you!
Interactive exhibitions are the most exciting for kids as they can touch stingrays and sharks, and get up close to rockhopper penguins.
Whale sharks are the stars of the aquarium as they are the largest of marine creatures in the aquarium.
We recommend visiting the aquarium during November as it is famous for its Christmas illuminations and November isn't as busy as December. So if you are traveling during rainy November, why don't you include Osaka Aquarium in your things to do in Osaka November list?
Related Article: Things to do in the UK
4. Enjoy Osaka night view at Umeda Sky Building
If you are looking for things to do in Osaka at night, Umeda Sky Building is a perfect choice. Umeda Sky Building is 173 meters high skyscraper that was built in 1993. The skyscraper has two towers (east and west) that are connected via skyway path.
Also, it has a rooftop floating garden observatory. In order to get into an observatory, you have to take a lift and escalator to the 39th floor, and then cross the skyway that is 130 meters above the ground. After that, you can buy your ticket and go to the 40th floor where the observatory is located.
If the sky is clear, you will be able to see the world's longest suspension bridge – Akashi Kaikyo. Also, you will be able to see the major Osaka attractions such as Osaka Castle and the city's famous neon lights.
This view is said to be a 'million dollar view'. No wonder why everyone agrees that the best time to visit the Umeda Sky Building's observatory is during sunset. However, be prepared for the couples taking over the place at the observatory deck.
If majestic cityscape lights aren't enough for you, there are some other things to do at Umeda Sky Building, such as:

SKY40 café that has great drinks and plenty of space to sit down, relax and enjoy the view while sipping your drink;
Lumi Sky Walk is a walk that has illuminated stones and looks like you are walking on a river. Also, take a seat on a red bench that 'measures' your love – the more you love, the more bench shines.
Takimikoji is a restaurant located on the basement level that has a retro feeling and serves traditional Osaka dishes. It's just a perfect place to come after magnificent night views.
Related Article: Things to do in Melbourne at Night
5. Watch a performance at National Bunraku Theatre
Looking for things to do in Osaka on a rainy day or during winter? Come to the National Bunraku Theatre and watch an incredible show.
Osaka has been a capital for bunraku (traditional Japanese puppet theatre) for decades. National Bunraku Theatre was opened in 1984 and till this day is a center of bunraku. You watch a bunraku performance in January, April, June, July, August, and November. Don't forget to book your tickets in advance.
After the show, we recommend to visit Exhibition Hall that showcases the history of bunraku and we guarantee that you will be surprised. If you are looking for an activity closely related to Osaka history, bunraku performance is one of our top picks.
Related Article: Things to do in Tasmania
6. Romantic Takoyaki tasting tour
Takoyaki is the most famous dish in Osaka. It is just a wheat flour ball that has a small piece of octopus and is eaten with mayonnaise and other sauces. It is the most well-known as Osakan street food. We had picked several the best Takoyaki restaurants for you to try and enjoy beautifully served food.

Takoyaki Juuhachiban is the most famous Takoyaki restaurant in Dotonbori area. It is well-known for having celebrities as customers. The restaurant has a wide selection and you will be able to eat in. You will see lots of couples eating at this restaurant as it's in a popular area.
Takoyaki Douraku Wanaka stall is located in a street food alley and serves the traditional Takoyaki. The stall is extremely popular during the evening so we recommend going around that time. Take your Takoyaki and roam around red neon lights and lanterns decorated street. What can be better than a beautiful illuminated street and delicious traditional food?
Tako no Tetsu is a self-cooking Takoyaki restaurant located in Umeda area. Restaurant staff will give you a prepared Takoyaki mix and you will have to cook it by yourself and eat it how you like it. It is a very popular restaurant among couples as they come there not only to eat but also to have fun and spend some quality time together.
Related Article: Things to do in Adelaide with Kids
7. Stroll around Nakanoshima Park
Nakanoshima Park can be easily included in the most romantic things to do in Osaka. Nakanoshima Park was the first public park established in 1891. The park is surrounded by two rivers and the most well-known for its rose garden that has around 3 700 rose bushes and 310 rose species. Making it the most beautiful in late spring and mid-October. It is called an oasis of Osaka.
While you are at the park, we recommend visiting the restaurant called 'Earl' (grill and beer garden) that has the majestic view of the rose garden. It is an open air restaurant but is open all year around.
During summer time (May-August) you will be able to enjoy barbeque organized by the restaurant. If you fancy a more romantic atmosphere, visit the park and the restaurant during the evening and you may also be lucky enough to experience the special candlelight dinner.
Related Article: Free things to do in Melbourne
8. Explore Osaka Castle
If you aren't a fan of visiting museums, don't worry as there are so many things to see around the castle all year around. We had made a quick list for you.
Osaka Castle is referred to as a symbol of Osaka. The castle was built in 1583 and was destroyed 13 years later by Oda Nobunaga. Later on, it was rebuilt, destroyed and rebuilt again. The major castle repair happened in 1997.
Things to do in Osaka Castle:

Ote Gate is a main castle's gate that is 7.1 meters tall and 5.5 meters wide. Incredible fact that gate remains the same as the one from 1628. Definitely, you need to pass through this gate.
Senganyagura was built in 1620 and is the main watchtower of the castle. You are able to enter the oldest Japan's watchtower from spring until fall. Don't miss your chance if you are traveling around that time.
Nishinomaru Garden is the most famous for its cherry blossoms as it has around 600 cherry trees. During April cherry blossoms festival is held in the garden and you can visit it at night. Due to this reason lots of travel guides name this garden as one of the top things to do in Osaka in April, and we have to agree with it.
Tenshukaku is the main castle building where the museum of Osaka castle and souvenir shop is located. The building was burnt down several times and rebuilt in 1931 using its original blueprints. There is also a 50 meters high observatory that has great views of the castle surroundings.
Plum Orchard is a gorgeous garden of 1 250 plum trees that represent 100 different kinds. The plums usually blossom from the end of January until late March (early March is usually a blossoming peak). So if you are looking for things to do in Osaka in March, our first recommendation would be this Osaka Castle plum garden.
Related Article: Free things to do in Brisbane, Australia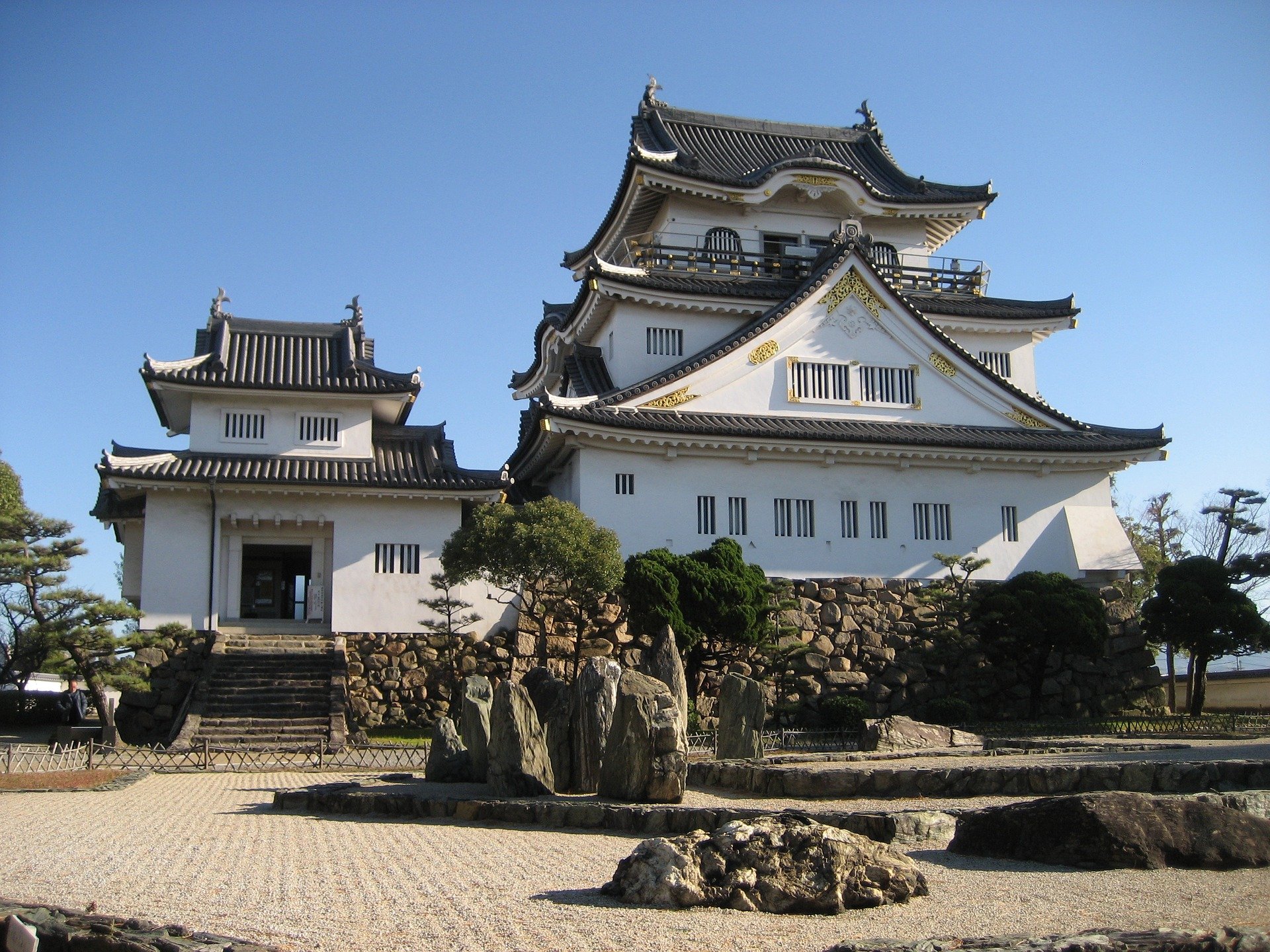 9. See lion at Namba Yasaka shrine
Namba area is very famous for great restaurants and shopping but not the shrines. However, just a couple of minutes walk away from busy streets there is a very symbolic and beautiful shrine – Namba Yasaka shrine.
The shrine is famous for the lion's head stage that was built in 1975. It's a very unusual thing to see in a shrine. People believe that lion head should swallow all the bad spirits and bring luck because of that reason lots of students visit the shrine before exams.
After the shrine, go explore Namba area.
Related Article: Weird and Cool Things to do in Japan
10. Enter to Osaka's 'new world' – Shinsekai
Shinsekai literally means 'new world'. It is the most interesting district in Osaka was developed before the war. The district was abandoned for a really long time but these days it's becoming a very popular 'playground' for everyone.
The district is divided into two sections: northern that was modeled after Paris and southern – modeled after New York. Even though the district was modernized, you can still find old-style restaurants, cozy coffee shops, narrow alleys, and vintage shops. Take a look at what kind of attractions of Shinsekai we had picked for you.
Our top picks for things to do in Osaka Shinsekai:

Tsutenkaku Tower was firstly built in 1912 and later rebuilt after WWII. The tower is 103 meters high and can remind you of the Eiffel Tower. The observatory deck lies at 91 meters that offers a great view of Shinsekai district.
Kushikatsu is a deep fried variety of foods that is a specialty to Shinsekai. There are numerous kushikatsu restaurants that are open 24 hours. We highly recommend going at night as you will be able to feel the real atmosphere of Shinsekai dining.
Spa world is a big bath complex that has European and Asian themed baths. Asian baths are enjoyed naked and gender separated. Also, there are numerous natural hot springs.
Related Article: Free things to do in Adelaide, Australia
11. Visit one the oldest shrines in Japan – Sumiyoshi Taisha Shrine
Sumiyoshi Taisha Shrine was built in the 3rd century and is one of the oldest shrines in Japan. It was built before Buddhism was introduced to Japan and it was built in unique Japanese style. The shrine is dedicated to Shinto Gods who guard travelers, fishermen, military, poets, and sailors.
There are nearly 2000 shrines in Japan that were built in sumiyoshi architectural style however this one in Osaka is the most famous one. The shrine receives the most visitors during hatsumode (first visit to the shrine in New Years).
The most famous building of the shrine is Sorihashi bridge that is built over the beautiful pond. It is marking the entrance of the shrine. Also, it is a very popular location to take photos and you will see lots of people doing it. Don't forget to join them too!
Related Article: Most Instagrammable places in Australia
Tips and Helpful Links:

Use a Travel Agent to plan your trip: If you are travelling from Australia then we can connect you with up to 3 Australian Travel Agents for Free so you can compare quotes and get the best deal Contact us


Accommodation:
We recommend Booking Website for accommodation deals Check price here


Travel Insurance:
We recommend World Nomad for Travel Insurance. Its super quick to check the price Check price here


Flight Deals:
We recommend Skyscanner Check the deals here

Conclusion
Osaka is a very interesting place where you can find various new and old attractions. It is also one of the most traditional cities in Japan that has its own culture. There are plenty of things to do for everyone and all year round so there is no wrong time to visit Osaka.
The most important thing while visiting Osaka is making nice memories and getting to know the culture. Don't be afraid to get closer to locals as they can give you the best recommendations and advice while visiting Osaka. Enjoy your time relaxing in the parks, walking around museums, eating the best local food and having fun at amusement parks.
What are your favorite things to do in Osaka from our list? Do you have something to add to this list? We would be really happy to hear your opinion, so, please, comment below and share with us.